Scientists Anticipate That Tuberculosis Will The Next Global Health Crisis As New Antibiotic Resistance Genes Have Been Identified!
Scientists are warning that already with the current COVID-19 pandemic causing immune dysfunction in millions of people globally not to mention the possible effects of the inoculation campaigns on the human immune system, the emergence of new drug resistant genes in Tuberculosis (TB) is simply another global health crisis waiting to happen, if it has not already started.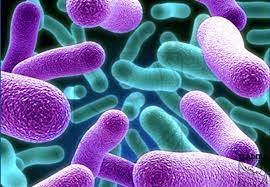 Many who are immunocompromised like HIV patients, are very susceptible to TB infections, often with higher risk of severity and mortality. With COVID-19 induced immune dysfunction or even immunodeficiency, many Post COVID individuals are also at a risk of contracting TB and the outcomes could be dangerous especially if drug resistant strains were involved.
A new study headed by scientists from the Comprehensive Resistance Prediction for Tuberculosis: an International Consortium (CRyPTIC) involving the massive analysis of more than 10,000 different Mycobacterium tuberculosis bacteria isolates from 23 countries has revealed new genes associated with resistance to 13 first- and second-line new and repurposed antibiotics.
The emergence of drug-resistant tuberculosis is a major global public health concern that threatens the ability to control the disease. Whole-genome sequencing as a tool to rapidly diagnose resistant infections can transform patient treatment and clinical practice. While resistance mechanisms are well understood for some drugs, there are likely many mechanisms yet to be uncovered, particularly for new and repurposed drugs.
The study team sequenced 10,228
Mycobacterium tuberculosis
(MTB) isolates worldwide and determined the minimum inhibitory concentration (MIC) on a grid of 2-fold concentration dilutions for 13 antimicrobials using quantitative microtiter plate assays.
The study team performed oligopeptide- and oligonucleotide-based genome-wide association studies using linear mixed models to discover resistance-conferring mechanisms not currently catalogued. Use of MIC over binary resistance phenotypes increased sample heritability for the new and repurposed drugs by 26% to 37%, increasing the team's ability to detect novel associations.
For all drugs, the study team discovered uncatalogued variants associated with MIC, including in the
Rv1218c
promoter binding site of the transcriptional repressor
Rv1219c
(isoniazid), upstream of the
vapBC20
operon that cleaves 23S rRNA (linezolid) and in the region encoding an α-helix lining the active site of Cyp142 (clofazimine, all
p
< 10−7.7).
The study findings showed that artefactual signals of cross-resistance could be unravelled based on the relative effect size on MIC.
The study demonstrated the ability of very large-scale studies to substantially improve our knowledge of genetic variants associated with antimicrobial resistance in
M
.
tuberculosis
.
The study the largest matched phenotypic and genotypic dataset for
M
.
tuberculosis
to date.
The study data are enriched for rare resistance-associated variants, and the current limits of genotypic prediction of resistance status (sensitiv e/resistant) are presented by using a genetic mutation catalogue, along with the presence of suspected resistance-conferring mutations for isolates resistant to the newly introduced drugs bedaquiline, clofazimine, delamanid, and linezolid.
A case study of rifampicin monoresistance demonstrates how this compendium could be used to advance the genetic understanding of rare resistance phenotypes. The data compendium is fully open source and it is hoped that it will facilitate and inspire future research for years to come.
The study findings were published as two separate papers in the peer reviewed journal: PLOS Biology.
https://journals.plos.org/plosbiology/article?id=10.1371/journal.pbio.3001721
https://journals.plos.org/plosbiology/article?id=10.1371/journal.pbio.3001755
TB or Tuberculosis is a curable and preventable disease; 85% of those affected can be successfully treated with a six-month regimen of drugs.
However, despite this, TB has killed more individuals than other
infectious diseases
in many recent years, and drug resistant TB is a continual threat. A better understanding of the M.
tuberculosis
variants that confer
antibiotic resistance
is important for both better monitoring of
resistant strains
as well as the development of new drugs.
The study team outlined how they assembled an open-access data compendium of 12,289 M. tuberculosis isolates, processed in CRyPTIC partner laboratories around the world. Each isolate was sequenced, and then tested on a high-throughput grid with varying concentrations of 13 antimicrobials. Of the samples included in the compendium, 6,814 were resistant to at least one drug, including 4,685 samples resistant to multiple drugs or to the first-line treatment rifampicin.
The international consortium presented their findings from a genome wide association study (GWAS) using the data on 10,228 M. tuberculosis isolates. For all 13 drugs, the group discovered uncatalogued variants associated with significant increases in the minimum inhibitory concentration ie the lowest concentration of an antibiotic that stops the growth of M. tuberculosis.
Detailed analysis of this concentration, rather than a binary resistant-or-not-resistant result, allowed the identification of variants that cause only subtle changes to antibiotic response that may be overcome by increasing drug dose.
The study team selected the 20 most significant genes that confer resistance to each drug and described the effect size and variations within these specific genes in more depth.
Corresponding author, Dr Alice Brankin from the University of Oxford told Thailand
Medical News
, "Our research demonstrates the ability of global partnerships to substantially improve our knowledge of genetic variants associated with antimicrobial resistance in M. tuberculosis. Together, our study findings not only uncover
specific genes
that can be followed up on to better understand the resistance landscape of M. tuberculosis, but also a framework for future studies on the pathogen."
She added, "The compendium is not designed for measuring prevalence or estimating 'real-world' error rates of resistance prediction tools; rather it serves as a resource to accelerate antimicrobial resistance diagnostic development by enriching mutation catalogues for (
whole genome sequencing
) resistance prediction, improving our understanding of the genetic mechanisms of resistance, and identifying important diagnostic gaps and drug resistance patterns. The data compendium is fully open-source and it is hoped that it will facilitate and inspire future research for years to come."
It should be noted that two billion people ie one fourth of the world's population are infected with the TB bacteria, with more than 10 million becoming ill with active TB disease each year.
https://www.cdc.gov/tb/features/wtbd/2021WTBD_Feature.html
A dysfunctional immune system typically leads to TB reactivation. Also, numerous case reports and studies have shown that COVID-19 infections can trigger TB reactivation.
https://www.thailandmedical.news/news/breaking-turkey-medical-researchers-based-on-actual-clinical-case-reports-warn-that-covid-19-is-reactivating-dormant-tuberculosis-in-individuals-inclu
https://casereports.bmj.com/content/15/5/e247562
https://www.sciencedirect.com/science/article/pii/S221300712100006X
https://www.cureus.com/articles/89288-reactivation-of-tuberculosis-in-the-setting-of-covid-19-infection
https://www.mdpi.com/2036-7449/14/3/48
https://www.ncbi.nlm.nih.gov/pmc/articles/PMC7548649/
https://jmedicalcasereports.biomedcentral.com/articles/10.1186/s13256-021-03193-7
https://www.archbronconeumol.org/en-tuberculosis-reactivation-after-severe-sars-cov-2-avance-S0300289622003234?esCovid=Dr56DrLjUdaMjzAgze452SzSInMN&rfr=truhgiz&y=kEzTXsahn8atJufRpNPuIGh67s1
https://www.atsjournals.org/doi/abs/10.1164/ajrccm-conference.2021.203.1_MeetingAbstracts.A4079
https://www.frontiersin.org/articles/10.3389/fimmu.2022.833715/full
For more on emerging
Drug Resistant Tuberculosis
, keep on logging to Thailand
Medical News
.