Proton Pump Inhibitors (PPIs) Increases Risk Of Fatty Liver Disease By Disrupting Gut Microbiome Balance According To Korean Study
Proton pump inhibitors or PPIs
which already have a bad reputation due to various numerous medical and health complications associated with it now has another new complication associated with its use ie risk of developing fatty liver disease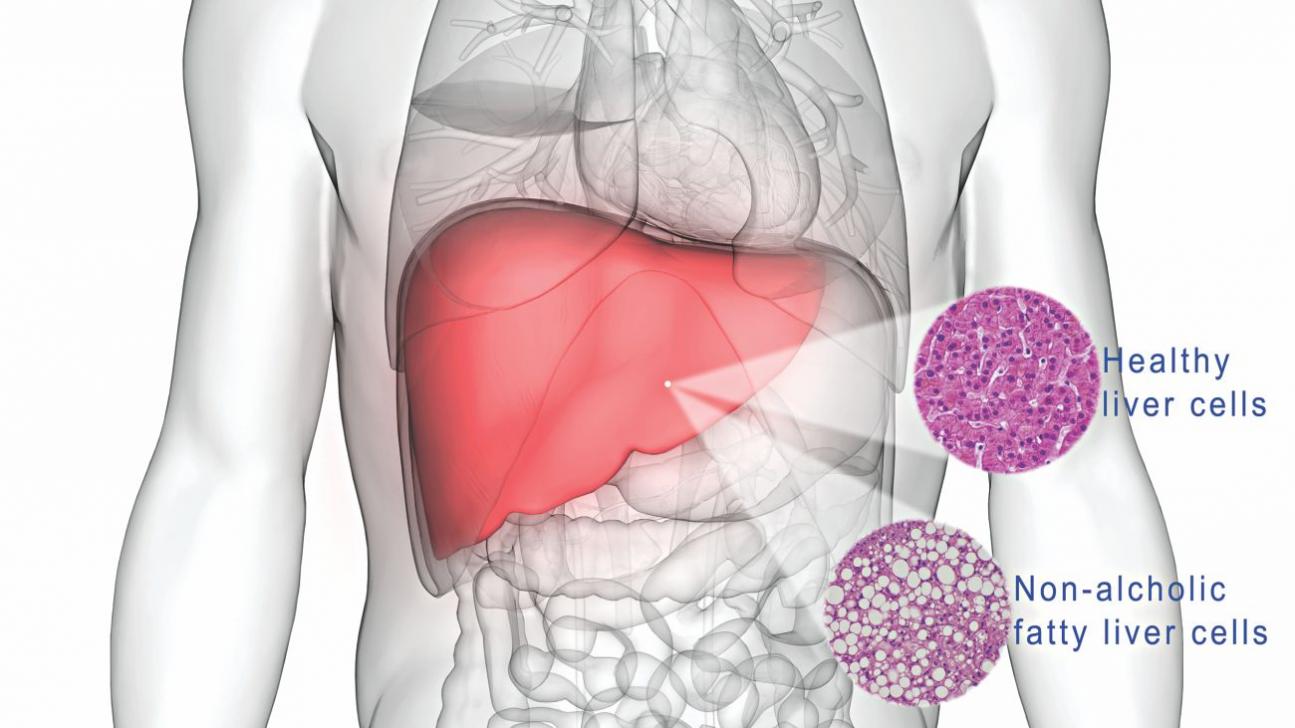 https://www.thailandmedical.news/news/ppis-or-acid-reflux-drugs-affects-cognitive-abilities-of-breast-cancer-survivors
https://www.thailandmedical.news/news/study-finds-another-negative-side-effect-of-ppi-usage,-this-time-linked-to-increased-risk-of-acute-gastroenteritis
https://www.thailandmedical.news/news/more-bad-news-for-users-of-proton-pump-inhibitors-(ppis),-as-these-gastric-reflux-drugs-are-implicated-in-cholangitis
https://www.thailandmedical.news/news/more-studies-emerging-that-ppis-(proton-pump-inhibitors)-linked-to-increased-risks-of-deaths
https://www.thailandmedical.news/news/as-evidence-of-damage-from-long-term-ppi-use-mounts,-thai-medical-providers-should-rethink-strategies-to-treat-acid-reflux
https://www.thailandmedical.news/news/new-study-links-ppis-to-kidney-disease-and-failure
Among some of the known adverse effects include Clostridium difficile-associated diarrhea, vitamin and mineral malabsorption, hip fracture, and community-acquired pneumonia.
Korean researchers from Sungkyunkwan University School of Medicine-Seoul have found in a nation-wide cohort study that Proton pump inhibitor or PPI use was associated with an increased risk of fatty liver disease compared with non‐use of PPIs.
The medical researchers advised that physicians should therefore consider fatty liver as a potential risk when prescribing PPIs.
The research findings have been published in the journal Gastroenterology and Hepatology.
https://onlinelibrary.wiley.com/doi/abs/10.1111/jgh.15236
The study found that proton‐pump inhibitor (PPI)‐induced could change the composition of the gut microbiota, inducing overgrowth of small bowel bacteria, which has been suggested to promote the development of fatty liver disease through the gut‐liver axis.
This finding suggests that changes in gut microbiota can affect the progression of liver disease.&l t;br />
The study team conducted a retrospective cohort study to investigate the association between Proton‐pump inhibitor use and the risk of fatty liver disease.
The study team used the Korean National Health Insurance Service‐National Sample Cohort, a nationwide population‐based representative sample, from January 1, 2002, to December 31, 2015.
PPI use was identified from treatment claims and considered as a time‐varying variable. The team found that during 1,463,556 person‐years of follow‐up, 75,727 patients had at least one PPI prescription and 3,735 patients developed fatty liver disease.
Significantly the hazard ratio (HR) for fatty liver disease comparing PPI users to non‐PPI users was 1.68 [95% confidence interval (CI), 1.61–1.75].
Upon being adjusted for multiple confounders, including age, sex, body mass index, smoking, alcohol intake, exercise, income level, and comorbidities, the association was still significant (HR, 1.50; 95% CI, 1.44–1.57).
After considering the amounts of PPIs stratified by cumulative defined daily dose, the dose‐response effect was observed until 180 days. Subgroup analysis also revealed that PPI use was correlated to an increased risk of fatty liver disease.
The study team concluded that this current national wide cohort study suggests that Proton‐pump inhibitor use was associated with an increased risk of fatty liver disease compared with non‐use of PPIs and that doctors should consider fatty liver as a potential risk when prescribing PPI.
It should be noted that the manifestation and progression of fatty liver disease is often missed by many patients and even doctors as there is often no symptoms till the latent and life threatening stages.
PPIs are usually prescribed easily and far too often by what are called "lazy doctors." who do not know or could not be bothered about the health risk they are subjecting their patients to in the long term. Once a person starts on PPIs, it is very difficult to stop and it becomes a money earner for the pharma industry while gradually eroding the health of the patient in the long term.
PPIs usage in recent years has been associated with various medical conditions including kidney damage and a variety of other conditions including heart failure.
https://journals.plos.org/plosone/article?id=10.1371/journal.pone.0169826
Although weaning off PPIs usage is a very difficult task, users are strongly advised to consult their doctors about switching to safer alternatives to manage gastric reflux.
For more on
Proton Pump Inhibitors (PPIs)
keep on logging to Thailand Medical News as we carry a vast resource and studies on PPI usage.