WHO's Delegation In Beijing Very Quiet While US CDC Says They Have Yet To Have Access To China's Data On The Coronavirus Epidemic
The WHO's delegation team that has been in Beijing since Sunday has yet to make any comments or reports about conditions with regards to the
coronavirus
epidemic in China despite being there for a few days now.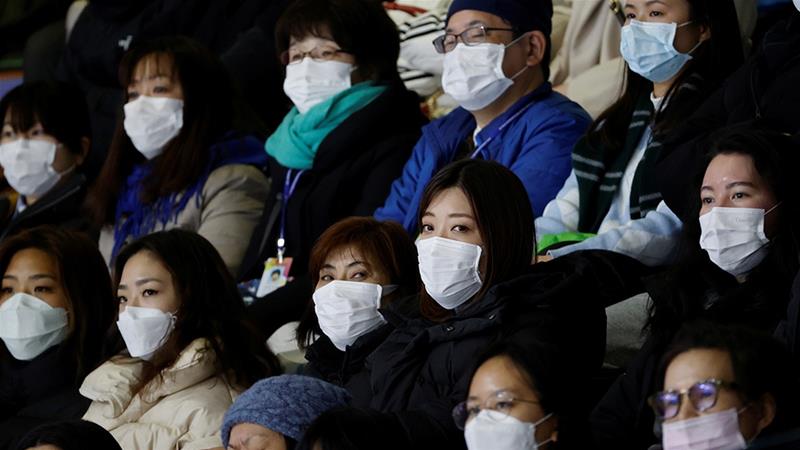 They are still in Beijing and it is doubted if they would even get access to ground zero at Wuhan observe firsthand the disastrous effects of the
coronavirus
there.
To date, the WHO's leadership under its chief, Ethopian national, Tedros Adhanom Ghebreyesus has been constantly praising China for controlling the
coronavirus
situation there despite speculations that it is otherwise.
Only yesterday, the chief scientist for the World Health Organization was still optimistic about the situation in China. Dr. Soumya Swaminathan pointed to two consecutive days of declining
coronavirus
infection rates in China, where the vast majority of all cases have been reported, and told media, "It does look like at least it's not growing, it's reducing. The number of cases outside China has not grown exponentially,"
She also said it is, "very manageable. So we do believe that there is still an opportunity to control and contain this disease, and it need not necessarily become a pandemic."
She has yet to comment about the increase in figures of deaths and vast numbers confirmed infected this morning as released by Chinese health authorities.
The US CDC has also commented that to date , they have yet to have receive any data or information from China with regards to the
coronavirus
epidemic despite many requests.
The CDC on Wednesday confirmed that the agency has not been given direct access to China's data on the novel
coronavirus
.
China has been criticized for a lack of transparency during the outbreak. When asked during a briefing if the CDC has been given all that it needs from China in terms of data, Dr. Nancy Messonnier, director of the National Center for Immunization and Respiratory Diseases, said the agency would like to see China's data directly.
Dr Messonnier also told reporters the CDC has not been invited to go to China.
She added, "CDC stands ready to send staff to China but we haven't been invited yet."
Dr Messonnier noted, however, that the World Health Organization has a team in China that is being given access to the raw data about the coronavirus. "We are not sure what they have to report as we have yet to hear anything from them for days." she said.
For latest updates about the
Covid-19
virus or about
coronavirus
developments or the
;

Thailand Coronavirus
scene, kindly keep checking at :
https://www.thailandmedical.news/articles/coronavirus