UPDATE : Death and Critical Rates Increasing In China Due To Coronavirus, 103 Deaths In Last 24 Hours, Death Toll Now 1013, Infected 42,780, Critical 6,508
Chinese Health authorities on Tuesday morning reported that for Hubei province alone, there were 2,097 new cases of infection and 103 new deaths due to the
coronavirus
.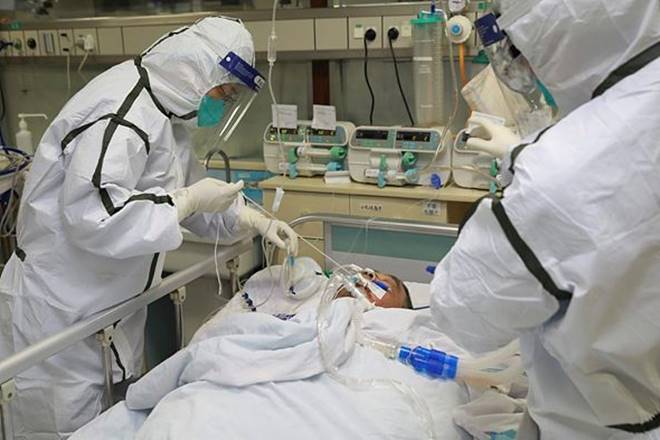 The Hubei provincial health commission had confirmed a total of 31,728 cases with 974 deaths by the end of Monday, indicating a fatality rate of 3.07%. for just Hubei alone.
It said there were still a total of 16,687 suspected cases of
coronavirus
in Hubei alone.
No mentioned was made of the deaths or infected cases nationwide in China.
The new figures will bring the
coronavirus
death toll in China to now 1013 and confirmed infected cases to 42,780 and those in critical condition to 6,508.
China's health authorities have a strange manner of divulging the total figures each day to the media, most of it does not make any sense or even give a proper perspective of the actual coronavirus scenario nationwide.
Many epidemiological experts in the UK and US and also with data provide by local tech giant Baidu, along with feedback from a new network of doctors reporting anonymously, estimate that the realistic figure number of the
coronavirus
infected cases in China could be as high as between 500,000 to 2 million individuals out of a population of 1.4 billion people.
China is even more desperate to conceal figures of late due to the apparent economic fallout that it is witnessing day by day.
Many medical experts are expecting to see a massive rise of deaths and infected cases in China before the end of February.
Already many new cities in provinces like Chongqing, Jiangxi, Hunan, Henan and Zhejiang are reportedly becoming the new epicenters of the
coronavirus
, with many new cases each day and hospitals overflowing and resembling Wuhan.
For latest developments and news about
coronavirus

research
, the
coronavirus

epidemic
or the
Thailand Coronavirus
scenario, keep on checking at:
https://www.thailandmedical.news/articles/coronavirus