COVID-19 Treatments: Metabolic activators Such As N-Acetyl-L-Cysteine, L-Carnitine Tartrate, Nicotinamide Riboside, L-Serine Can Reduce Recovery Time In COVID-19 Patients
COVID-19 Treatments
: A new study by researchers from the Royal Institute of Technology-Sweden, University of Health Sciences-Turkey, Istanbul Technical University-Turkey, Atatürk University-Turkey, Chalmers University of Technology-Sweden, University of Gothenburg and Sahlgrenska University Hospital-Sweden and Istanbul Medipol University-Turkey has found that metabolic activators such as nicotinamide riboside (NR), L-serine, N-acetyl-L-cysteine (NAC), and L-carnitine tartrate were found to reduce recovery time by as many as 3.5 days in patients with mild-to-moderate COVID-19.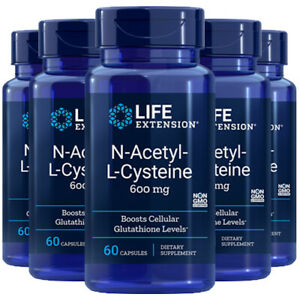 The COVID-19 disease unknown to many is also associated with mitochondrial dysfunction and metabolic abnormalities, including the deficiencies in nicotinamide adenine dinucleotide (NAD+) and glutathione metabolism.
The study team investigated if administration of a mixture of combined metabolic activators (CMAs) consisting of glutathione and NAD+ precursors can restore metabolic function and thus aid the recovery of COVID-19 patients. The CMAs include l-serine,
N-acetyl-l-cysteine
, nicotinamide riboside, and l-carnitine tartrate, salt form of l-carnitine. Placebo-controlled, open-label phase 2 study and double-blinded phase 3 clinical trials are conducted to investigate the time of symptom-free recovery on ambulatory patients using CMAs.
Importantly the results of both clinical studies showed that the time to complete recovery is significantly shorter in the CMA group (6.6 vs 9.3 d) in phase 2 and (5.7 vs 9.2 d) in phase 3 trials compared to placebo group. A comprehensive analysis of the plasma metabolome and proteome reveals major metabolic changes. Plasma levels of proteins and metabolites associated with inflammation and antioxidant metabolism are significantly improved in patients treated with CMAs as compared to placebo.
The clinical trial results show that treating patients infected with COVID-19 with CMAs lead to a more rapid symptom-free recovery, suggesting a role for such a therapeutic regime in the treatment of infections leading to respiratory problems.
The study findings were published in the peer reviewed journal: Advanced Science.
https://onlinelibrary.wiley.com/doi/10.1002/advs.202101222
Interestingly the study team also found that treatment with the metabolic activators improved liver health and decreased the levels of inflammation, as shown by inflammatory markers.
The human phase three clinical study showed that patients with mild-to-moderate Covid-19--who were also receiving standard care experienced a 3.5 day reduction in recovery time when receiving the combination of metabolic activators, nicotinamide riboside (NR), L-serine, N-acetyl-L-cysteine (NAC), and L-carnitine tartrate. All four activators are aimed at improving mitochondrial function.
The results of the study build on findings from phase two clinical data.
In a randomized, placebo controlled, double blind phase three clinical trial, 309 outpatients at Umraniye Teaching and Research Hospital, University of Health Sciences, Istanbul, Turkey were randomly assigned on a 3:1 basis to receive the metabolic ac tivators or placebo.
Mild and moderate COVID-19 patients received the combined activators or placebo twice a day for 14 days and clinical status was evaluated through daily telephone check-ins.
Dr Adil Mardinoglu, the study's lead author and Professor at the Royal Institute of Technology-Stockholm as well as at Kings College-London told Thailand Medical News, "The phase three data shows that metabolic activators significantly improve the recovery, liver health, and markers of inflammation of patients with COVID-19. Dysfunctional mitochondria have been implicated in worsened progression for Covid-19, and the study team was pleased to find that the combination of these metabolic activators helps to remedy the stress put on the body of an infected patient."
The clinical study was conducted in partnership with Stockholm-based ScandiBio Therapeutics AB and California-based ChromaDex (NASDAQ:CDXC), which provided one of the four ingredients (nicotinamide riboside) through the ChromaDex External Research Program (CERP). Together with the strategic partner Viscoran (Turkey), a submission for drug approval has been submitted to the Ministry of Health in Turkey.
Kindly help to sustain this website and all our research initiatives by making a donation to us. Your kind donation indirectly and directly saves lives.
https://www.thailandmedical.news/p/sponsorship
For more on
COVID-19 Treatments
, keep on logging to Thailand Medical News.
Read Also:
https://www.thailandmedical.news/news/breaking-covid-19-research-russian-study-indicates-that-glutathione-deficiency-affects-covid-19-susceptibility,-nac-supplements-helps