Germany Quarantines 1,000 Homes
(AFP)
Around 1,000 homes were in quarantine in Germany's most populous state on Friday, as the number of confirmed cases of coronavirus in Europe's biggest economy rose above 50. The district of Heinsberg in North Rhine-Westphalia is imposing the quarantine as an infected couple had participated in carnival celebrations in mid-February. Schools and kindergartens were also shut in the district until Monday as the number of cases linked to the cluster reached 20.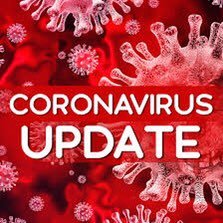 Japan Reports Ninth Death As Hokkaido Declares State Of Emergency
(AP)
A man in his 70s who tested positive for the coronavirus died in Wakayama Prefecture, Japan on Friday after 22 days in hospital, the Japanese Health Ministry says .Separately, the governor in the country's northernmost prefecture and island, Hokkaido, declared a state of emergency Friday through March 19 in an effort to contain the spread of coronavirus.
Hyundai Suspends Production At South Korea Factory
(Reuters)
Hyundai Motor Company has suspended production at a factory in Ulsan, South Korea, after a worker was diagnosed with the coronavirus, according to a union source.
2 New Cases Brings Kuwait Toll To 45
(Reuters)
Kuwait has confirmed two more cases of coronavirus, bringing the total number of infections in the country to 45.
Nigeria Reports First Confirmed Coronavirus Case
(Al Jazeera)
Nigeria confirmed its first coronavirus case in Lagos. Health officials added that the patient is an Italian citizen who works in Nigeria, and returned from Milan. Nigeria is the 49th country to report a coronavirus case, but one of the first in Africa.
First Case Of Coronavirus Confirmed In The Netherlands
(AFP)
The first case of coronavirus in the Netherlands was detected on Friday, the national public health institute announced.
South Korea Confirms 571 More Cases Of Coronavirus
(CNN)
South Korea confirmed a total of 571 cases of the novel coronavirus on Friday, according to the South Korean Centers for Disease Control and Prevention. The 571 cases confirmed on Friday afternoon includes 256 cases announced earlier on Friday morning. That brings the national total to 2,337 cases ,the largest outbreak outside of mainland China.
Geneva Motor Show Cancelled On Coronavirus Fears
(CNN)
The Geneva Motor Show, one of the world's biggest car shows, has been canceled because of coronavirus fears. The show was due to get underway on March 2, and more than 660,000 people were expected to attend over nearly two weeks.
WHO Acknowledges "Extent Of Infection May Be Broader" In Iran
(CBS)
WHO global health agency's head of emergency response, Mike Ryan said it was much more likely that milder cases of the disease were not yet being detected or reported in Iran, rather than it being a deadlier disease for some unknown reason in the Islamic Republic.
U.K. Confirms 3 New Coronavirus Cases
(Guardian)
British health officials confirmed three new cases of the coronavirus in England on i ncluding one in Wales, bringing the United Kingdom's total to 19. Nobody has died of the COVID-19 disease in the U.K.
Students At Prince George's School Are Being Tested For Coronavirus
(NBC)
Some students at the London school attended by the U.K.'s Prince George and Princess Charlotte have stayed home as they await test results for coronavirus.
People Fighting In Japan Over Mask
(Sora News 24)
Some Japanese have been caught on video getting violent while waiting to buy face masks, presumably due to the product's scarcity in their area. The demand for masks in the country has exceeded most stores' supply. People camp outside the stores before they open hoping to get their hands on fresh stock of face masks.
Hotels Closing Floors, Shortening Service Hours
( Straits Times)
Singapore Hotels are moving to tackle the downturn with one mothballing some floors to save on electricity and manpower while another has told staff to use two-thirds of their annual leave by the end of May due to the lack of guests. Other measures include reducing restaurant opening hours and shortening times for services such as in-room dining.
Italian Mayor Of Borgonovo Contacts Coronavirus
(AFP)
Pietro Mazzocchi, 59, has the dubious honour of being the first Italian mayor to catch the new coronavirus but sees it as an occupational hazard.
Japan To Close All Schools Till April 6th
(Japan Times)
Japan has announced that all schools and universities will be close immediately till April 6
th
as a number of young children and teenagers have been contracting the coronavirus
Two New Cases In Greece, All Events For Weekend cancelled
(AFP)
Greece has cancelled all carnival festivities planned for the weekend as two new coronavirus cases were found in Thessaloniki and Athens, raising the total to three, officials said.
China Ask All Low Regions To Resume Passport Services
(Reuters)
Regions in China at low risk for the coronavirus should resume visa and passport services for both Chinese and foreign travellers to help the nation get back to work and Medium-risk areas should do the same depending on the state of the epidemic within their borders, the China Immigration Administration also said.
Buddhist Temple Becomes Host To Cluster Of Coronavirus Infections
(Cai Xin)
Hong Kong's health authority reported two new confirmed cases of Covid-19 that are related to a cluster of six people who had been infected after visiting the same Buddhist temple in the city at the end of January or early February.
Switzerland Confirms Three New Cases, Bringing Total To Four
(Reuters)
The number of confirmed coronavirus cases in Switzerland has risen to four, the country's health authority said
Saudia Closes Pilgimage Centres Mecca and Medina
(CNN)
Saudi Arabia has suspended pilgrimages to Mecca and Medina for people outside the country ove coronavirus fears. The kingdom will open religious rituals to residents and nationals only.
For More
CORONAVIRUS NEWS
, keep logging on to :
https://www.thailandmedical.news/articles/coronavirus