First Global Gayhealth Platform and Gay Medical Tourism Initiative To Be Launched
Medical Spheres and Spheres Media Inc is proud to announce that it will be launching the first Global
Gay Health
platform
www.gayhealth.news
on the 1
st
Of January 2020 in New York. The platform will not only be an online portal but also a separate app in which individuals can check up about medical issues and also find online medical solutions and access to the nearest medical doctor in a total of 68 countries in phase one.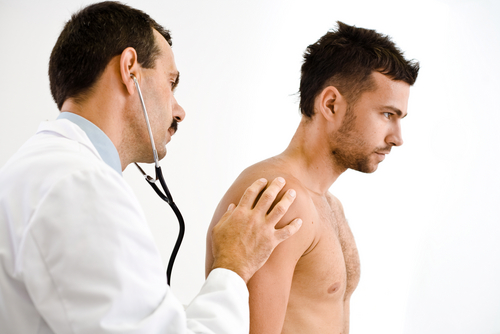 Also included is a
gay medical tourism
sub domain and a booking platform for individuals interested in a variety of medical procedures that specifically is of interest to gay men.
Jason Chia, Co founder of Medical Spheres, Sphere Media and Med5G Inc commented to Thailand Medical News," Most people have a fallacy that when it comes to
gay health
, its only about
HIV
prevention or management or
STIs,
in actual reality there are more than 400 million gay men worldwide and almost 85% belong to a higher socio-economic background, with better education and better purchasing power. Their interest into areas like anti-aging, aesthetics, health prevention, endocrine issues, nutrition etc is far more interesting plus they actually spend on such areas."
To ensure that the platform actually appeals to gay men, Medical spheres spent 6 months of intense research and worked with like 137 gay organizations worldwide and recruited 14 gay medical doctors from countries like US, UK, Australia, Brazil, China, Korea and Thailand to sit on its editorial board.
Chia also pointed out, "as the Medical industry grows and develops, it must also start to realize that there are various groups or segments of individuals that it needs to tailor it approaches to. Gay men are the biggest spenders on nutritional supplements, medical wearables and also in the gym and spa segments, gradually surpassing even women. One of the most exciting fringe projects that we have been working with is a project in Vietnam that involves the first polyclinic to cater only for gay men. The polyclinic or micro hospital covering a total of area of 50,000 square metres will also have 20 beds and a state of the art aesthetic centre, two surgical theatres, the most updated diagnostic center in the whole of Asia and more than 11 outpatient specialty clinics and is a joint venture between an American Pharmaceutical Group, a Vietnamese Conglomerate and an Australian Medical Group. The group is planning to open the second such gay polyclinic in the modern city of Bengaluru In India and the third in Sydney."
Medical Spheres owns a number of healthcare and medical sites that it financially acquired in UK, US and Australia through its various overseas holding companies and at the same time started its own websites such as
www.thailandmedical.news
,
www.thailandcancerhelp.com
,
www.thailandnaturalhealth.com
and
www.globalhea lthcare.news
etc
The company is also launching country based medical sites soon such as
www.vietnammedical.news
,
www.chinamedical.news
,
www.indiamedical.news
, www.usmedical.news etc On a regional level it has
www.aseanmedical.news
, www.aseanpharma.news and on a global level launching sites like
www.hiv.news
www.diabetes.news
,
www.mri.news
www.teenhealth.news etc .
Its non-medical entity, Spheres media is developing 1850 sites just for Thailand alone including the
www.thailandstartup.news
,
www.thailandhotel.news
,
www.thailandcondo.news
,
www.thailand blockchain.news
,
www.thailandfintech.news
etc which it will also duplicate for 36 countries like China, US , India, Vietnam etc.
Its latest non-medical sites coming up include
www.thailand5G.news
and
www.thailandmobile.news
.
Chia further commented," we are developing a concept of fragmented but targeted media plus our sites are not just news sites but also resource platforms. We have also included in a variety of ecommerce modules in every platform which will be activated later. We are not looking for millions of viewers, rather our focus is just getting about 100,000 real viewers per site who are really interested in the subject and that will suffice. Every site of ours takes time to develop, content populate and SEO optimized for both conventional search engines and mobile search engines. We are only expecting all our sites to be fully developed, up and running by 2025. Some sites like
www.thailandmedical.news
despite being only 30 percent completed, already have a great following, surpassing our expectations and is already considered as one of the few global medical news sites for reference despite only being 14 months old. We have a couple of new apps and platforms that will completely disrupt the media, PR and events industry once we unveil them in mid 2020. Meanwhile, what is interesting is that despite our
gay health
site not even being content populated yet, we already have more than a thousand people who have subscribed to ensure that they are not left out. That is really a positive sign for us."