Clozapine: Researchers From King's College London Warn That Patients Taking Antipsychotic Drug Clozapine Have Increased Risks Of Contracting COVID-19
Clozapine
: Researchers from King's College London are warning that patients taking antipsychotic drug Clozapine are at an increased risk of contracting COVID-19.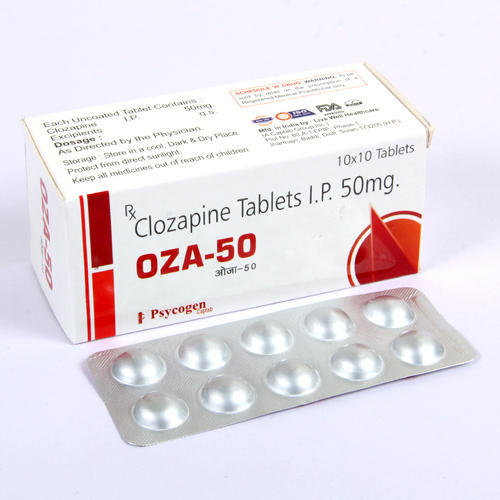 Their research findings are published in a preprint server that has yet to be peer reviewed.
https://www.medrxiv.org/content/10.1101/2020.06.17.20133595v1
Clozapine is an antipsychotic drug with proven efficacy to treat psychotic disease like schizophrenia-spectrum disorders and also other mental issues.
Unfortunately past studies have should those patients taking the drug also have increased risk of infections including pneumonia.
https://pubmed.ncbi.nlm.nih.gov/28059928/
and
https://journals.sagepub.com/doi/abs/10.1177/0025802413497708?journalCode=msla
and
https://www.cambridge.org/core/journals/the-british-journal-of-psychiatry/article/clozapine-and-risk-of-pneumonia/C81980F0984425A2438E19C583E235A4
and
https://pubmed.ncbi.nlm.nih.gov/28392207/
Utilizing information from South London and Maudsley NHS Foundation Trust (SLAM) clinical records, via the Clinical Record Interactive Search system, the research team identified 6,309 individuals who had an ICD-10 diagnosis of schizophrenia-spectrum disorders and were taking antipsychotics at the time on the COVID-19 pandemic onset in the UK.
Individuals who were on clozapine treatment were compared with those on any other antipsychotic treatment for risk of contracting COVID-19 between 1 March and 18 May 2020. The researchers tested associations between clozapine treatment and COVID-19 infection, adjusting for gender, age, ethnicity, BMI, smoking status, and SLAM service use.
Out of the 6,309 patients, 102 tested positive for COVID-19. Individuals who were on clozapine had increased risk of COVID-19 compared with those who were on other antipsychotic medication (unadjusted HR = 2.62 (95% CI 1.73 - 3.96), which was attenuated after adjusting for potential confounders, including clinical contact (adjusted hazard ratio HR=1.76, 95% CI 1.14 - 2.72).
These research findings provide support for the hypothesis that clozapine treatment is associated with an increased risk of COVID-19. Further research will be needed in other samples to confirm this association. Potential clinical implications are discussed.
It is suggested that patients taking these drugs consult their physicians immediately to seek safer substitutes and also to take extra precautionary measures during the COVID-19 pandemic.
Clozapine is produced by pharmaceutical giants Novartis and Mylan under the brandname Clorazil, FazaClo or Versacloz and there are so many generic versions of it available globally. It is said that about 2.4 million individuals are taking the drug globally.
For more on
& lt;strong>Clozapine and COVID-19
, keep on logging to Thailand Medical News.