Experts urge caution with daily high-dose vitamin D supplements.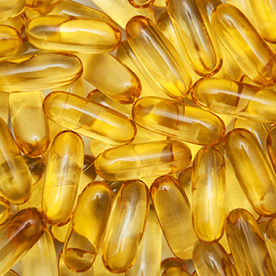 More is not necessarily better when it comes to the use of vitamin D supplements in patients with heart failure, based on results of a recent study published in the European Heart Journal.
Known as the EVITA (Effect of Vitamin D on All-Cause Mortality in Heart Failure) trial, this study looked at the impact of daily vitamin D supplements on mortality risk in heart failure patients.
Low vitamin D is a major concern for patients with heart failure, which occurs when the heart can't pump enough blood to the rest of the body. Not only is low vitamin D common among patients, it's associated with a threefold greater risk of death in patients living with heart failure. While studies suggest that vitamin D supplements may be helpful in reducing risk, evidence remains sparse on the issue.
To learn more, researchers randomly assigned 400 patients with end-stage heart failure and low vitamin D levels to one of two treatments. Half of participants were assigned to a high-dose of daily vitamin D (4000 IU), while the other half were given a placebo with no active ingredients. Participants were then followed for three years, tracking key outcomes like hospitalization, heart transplantation and death.
During the study period, vitamin D levels remained unchanged in the placebo group (average 40 nmol/L), while average vitamin D levels increased to 100 nmol/L in patients
taking active supplements.
After analysis, researchers found that the vitamin D supplement had no impact on mortality risk compared to the inactive placebo after three years. There was also no difference in risk of complications like hospitalization and heart transplantation between the groups.
However, vitamin D supplements nearly doubled participants' need for mechanical circulatory support implantation. This implant is a treatment used to improve heart function and quality of life.
Based on findings, experts urge caution when prescribing daily high-dose vitamin D supplements to heart failure patients. While increasing vitamin D levels in heart failure patients may improve outcomes, using high-doses of supplements for a long period of time may actually be harmful for patients.
Reference: European Heart Journal