COVID-19 News: Harvard Study Discovers That SARS-CoV-2 Induced Sepsis Is More Prevalent And Lethal Contrary To Initial Assumptions!
COVID-19 News
: The COVID-19 pandemic has been a global crisis that has affected every aspect of our lives. Beyond the widely reported statistics on infections and fatalities, a new study from Harvard Medical School and Brigham and Women's Hospital in Boston, Massachusetts, has unearthed a startling revelation. Contrary to initial assumptions, the virus responsible for COVID-19, SARS-CoV-2, played a more common and deadly role in causing sepsis during the pandemic's early period. This discovery highlights the importance of reevaluating how we diagnose and treat sepsis, which has historically been associated with bacterial infections. The study also underscores the need for better surveillance and understanding of viral sepsis, not just in the context of COVID-19 but also for other viruses like influenza and respiratory syncytial virus (RSV).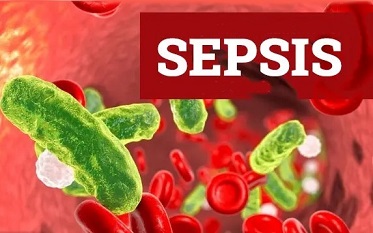 It should be noted that previous studies and
COVID-19 News
reports have already indicated that persistent immune dysfunction induced by COVID-19 were behind these manifestations of sepsis.
https://www.thailandmedical.news/news/canadian-study-find-that-persistent-immune-dysfunction-as-being-behind-lethality-in-both-covid-19-and-non-covid-19-sepsis
Unmasking SARS-CoV-2-Associated Sepsis
Sepsis is a life-threatening condition characterized by organ dysfunction resulting from a dysregulated immune response to infection. Historically, sepsis has been closely linked to bacterial infections, leading to a focus on immediate antibiotic treatment for patients with suspected sepsis. However, this new research led by Dr Claire Shappell and Dr Chanu Rhee challenges this traditional perception. The study used electronic health record (EHR) data from five hospitals within the Mass General Brigham healthcare system to investigate the prevalence and impact of SARS-CoV-2-associated sepsis.
The Shocking Findings
The study spanned from March 2020 to November 2022, capturing data from the initial months of the COVID-19 pandemic through to its later stages. During this period, the study team identified a total of 431,017 hospitalizations from 261,595 individuals. What stood out was that 5.4% of these hospitalizations were due to SARS-CoV-2 infections, and of those, a staggering 28.2% were associated with SARS-CoV-2-induced sepsis.
This statistic indicates that approximately one in six cases of sepsis during the early phase of the COVID-19 pandemic was linked to SARS-CoV-2.
Lead author Dr Claire Shappell, MD, MPH, of the Division of Pulmonary and Critical Care Medicine in the Department of Medicine at Brigham and Women's Hospital commented, "Most individuals, including medical professionals, equate sepsis with bacterial infections. This is reflected in treatment guidelines and quality measures that require immediate antibiotics for patients with suspected sepsis. However, viral infections, including the SARS-CoV-2 virus that causes COVID-19, can trigger the same dysregulated immune response that leads to organ dys function as in bacterial sepsis."
The Mortality Dilemma
In the initial months of the pandemic, the mortality rate for patients with SARS-CoV-2-associated sepsis was alarmingly high, standing at 33%. However, this rate gradually declined over time, eventually reaching a level similar to that of presumed bacterial sepsis, around 14.5%. This finding was unexpected and emphasizes the lethal potential of SARS-CoV-2 to trigger sepsis, leading to life-threatening consequences.
Revolutionizing Surveillance with Electronic Health Records
What sets this study apart is its innovative use of electronic health records (EHR) to redefine our understanding of sepsis. Traditional methods of quantifying the burden of SARS-CoV-2-associated sepsis faced limitations due to inconsistent definitions and under-recognition of viral sepsis. By utilizing EHR data and adapting clinical criteria from the Centers for Disease Control and Prevention (CDC), the researchers were able to provide more accurate estimates of sepsis incidence and outcomes compared to administrative datasets.
This approach also paved the way for future research into sepsis associated with other viruses, such as influenza and RSV. The study team hopes to apply the same methodology to larger and nationally representative datasets to provide comprehensive epidemiological data on viral sepsis. This kind of data can be invaluable in understanding and managing sepsis outbreaks, not just in the context of COVID-19 but also for future viral infections.
Implications for Clinical Practice
The study's findings have significant implications for clinical practice. The conventional "one-size-fits-all" approach to sepsis treatment, which typically involves immediate administration of broad-spectrum antibiotics, may need to be reconsidered. The research underscores the need for clinicians to tailor their diagnostic and treatment strategies to each patient's specific syndrome and probable pathogen. It also highlights the importance of differentiating between viral and bacterial sepsis rapidly, potentially leading to more targeted treatments and improved antibiotic stewardship.
Looking Beyond COVID-19
While this study primarily focused on SARS-CoV-2-associated sepsis, its implications extend beyond the current pandemic. Other respiratory viruses, such as influenza and RSV, can also cause severe disease that aligns with the characteristics of viral sepsis. The methodology developed in this study could prove useful in defining the burden and outcomes of respiratory viral sepsis during seasonal surges, providing a more comprehensive understanding of the impact of these viruses on public health.
Conclusion
The research conducted by Harvard Medical School and Brigham and Women's Hospital has shed new light on the hidden toll of the COVID-19 pandemic. SARS-CoV-2 was not just a respiratory virus but also a significant contributor to sepsis, leading to high mortality rates in the early months of the pandemic. This discovery challenges our traditional perceptions of sepsis and emphasizes the need for tailored approaches to diagnosis and treatment.
Moreover, the study highlights the potential of electronic health records to revolutionize surveillance and data collection, not just for COVID-19 but for future viral infections. As we continue to grapple with the evolving landscape of infectious diseases, a more nuanced understanding of sepsis and its causes will be crucial in saving lives and improving patient outcomes.
The study findings were published in the peer reviewed journal: JAMA Network Open.
https://jamanetwork.com/journals/jamanetworkopen/fullarticle/2809966
For the latest
COVID-19 News
, keep on logging to Thailand Medical News.
Read Also:
https://www.thailandmedical.news/news/uk-scientists-unveil-the-therapeutic-potential-of-honey-as-a-natural-aid-for-sepsis-and-covid-19-infections
https://www.thailandmedical.news/news/the-hidden-threat-lurking-in-the-wake-of-covid-19-the-urgent-need-for-sepsis-awareness
https://www.thailandmedical.news/news/breaking-fumarate-hydratase-discovered-as-an-enzyme-that-holds-the-key-to-treating-inflammatory-diseases-such-as-lupus,-arthritis,-sepsis-and-covid-19
https://www.thailandmedical.news/news/covid-19-sepsis-italian-researchers-warns-of-antimicrobial-drug-resistant-co-infections-in-covid-19-patients
https://www.thailandmedical.news/news/covid-19-clinical-care-acute-gastrointestinal-injury-occurs-in-almost-86-percent-of-critical-condition-covid-19-patients,-often-leading-to-sepsis-and-