Myanmar COVID-19 News: Situation In Myanmar Serious As Total Infections Now Crosses 602 With More Across the Country Reported Sick But Not Tested
Myanmar COVID-19 News
: The COVID-19 crisis is gradually rising as health authorities in Myanmar on Thursday reported 22 new covid-19 cases bring the total in the country to 602 within a eleven day period. The highest number of COVID-19 cases was recorded the day before with 106 new infections.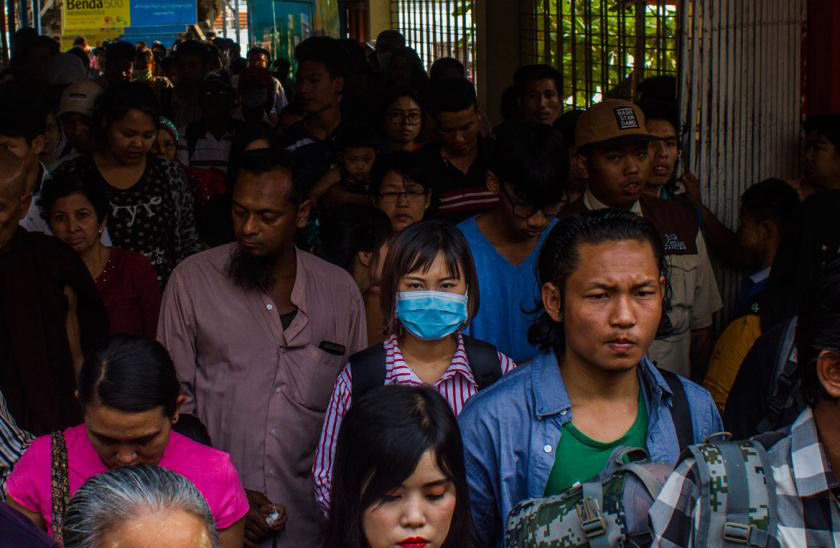 What is concerning however is that most of the cases are the new of the new variant SARS-CoV-2 strain called D614G which is said to be more infectious and causes more disease severity. It was reported these new cases originated from a market in Rakhine state and was most probably brought over by illegal traders travelling between Bangladesh and Myanmar.
According to the Health and Sports Ministry, majority of the cases are found in the western Rakhine State, home to hundreds of thousands of Rohingya Muslims.
The Rakhine state's capital Sittwe has been under semi-lockdown and nighttime curfew since Aug. 20, following a spike in local transmission of cases with 180 infections in just 11 days.
It was reported that a six-month-old baby girl from the Mrauk-U township in Rakhine was the youngest patient infected by COVID-19 in Myanmar, said the ministry.
Khin Khin Gyi, the director of emerging infectious disease at the health ministry, said that the ministry has already mobilized hundreds of medical workers and volunteers to the Rakhine State to help local hospitals there as it has been reported that many of these hospitals lack enough personnel and medical supplies to deal with the large crowds at the hospitals.
Myanmar authorities have imposed as part of its effort to curb the spread of the virus, semi-lockdowns in four more townships of Rakhine ie Kyaukphyu, Mrauk-U, Taunggok and Thandwe.
The government in Myanmar also announced on Wednesday the temporary closure of all public and private high schools in the country, affecting more than 1.2 million students. Public and private high schools were allowed to reopen since July 21 after two-month suspension due to the new coronavirus cases.
To date, Myanmar has a total of 602 COVID-19 cases and six deaths.
The business capital of Yangon, Mayawaddy and Rakhine are now considered the hotspots of the disease but at the same time many rural townships across the country are also reporting sick patients but due to lack of testing facilities, it is not known if there are suffering from COVID-19 or simply common flu.
Sadly, many people in the country can be seen not wearing protective mask or even practising proper social distancing practices and its worst in the rural cities.
Myanmar has about 12,680 doctors for a population of more than 54 million people and lacks a proper medical infrastructure to cope with a massive outbreak. Neighbouring countries like Thailand are worried that should the COVID-19 situation escalate in Myanmar, it could be become a major disease hotspot that will drive infections into neighbouring countries considering the porous borders that are difficult to guard.
The country shares its borders with Thailand, China, India, Bangladesh and Laos.
Thai security authorities are on alert in borders towns with Myanmar especially in the Northern town of Mae Sot which is the main gateway to Yango n, with the Moei river separating the two countries.
Thai authorities said all border passes in Mae Sot district and roads to Muang districts will be strictly screened. It is said that the long border in Tak makes it ideal for Myanmar people to cross the river and illegally enter Thailand in search of jobs.
For the latest
Myanmar COVID-19 News
, keep on logging to Thailand Medical News.