Covid-19 Research
: Chinese researchers have been exploring the usage of stem cells to treat the Covid-19 disease since late January when a team of researchers from Baoshan Hospital and Peking University lead by Dr Bing Liang used mesenchymal stem cells from human umblical cord to treat a 65 year old female patient who was in critical condition.
file:///C:/Users/Administrator/Downloads/202002.00084v1%20(1).pdf
or
https://www.chinaxiv.org/abs/202002.00084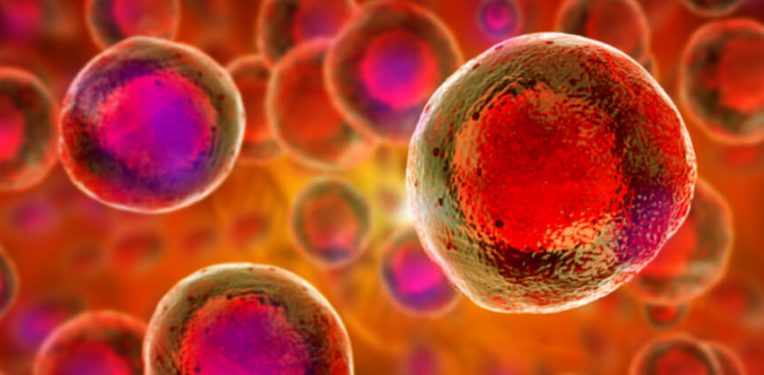 Stem Cells, Credit: TMN
URGENT APPEAL: Please help support our site and our initiatives to propel and aid research by making a donation to help sustain the site. Donations are accepted via paypal:
https://www.thailandmedical.news/p/sponsorship
Subsequently another team lead by Dr Zikuan Leng from School of Life Sciences, Shanghai University conducted another study on 7 critically ill Covid-19 patients also using mesenchymal stem cells and again the results were positive.
https://www.chinaxiv.org/abs/202002.00080
or
file:///C:/Users/Administrator/Downloads/202002.00080v1.pdf
Dr Kunlin Jin, Ph.D who was also part of the second team, quickly joined forces with international researchers to fight the Covid-19 disease using stem cells.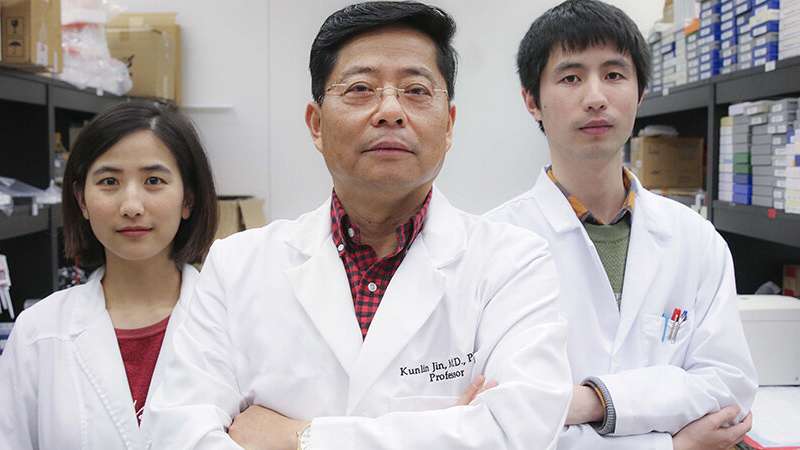 Dr Jin relied on his more than 20 years of knowledge about stem cells to work with
an international team driven to save lives. Credit: HSC Fort Worth
He relied on his more than 20 years of knowledge about stem cells to work with an international team driven to save lives. He used the messaging app WeChat to bridge the distance between his laboratory at The University of North Texas Health Science Center at Fort Worth, and experts in China.
Dr Jin, who spends most of his time working alongside graduate students on stem cell therapies to fight strokes at the HSC Institute for Healthy Aging told Thailand Medical News,"A lot of people are trying find the answers and many are trying as many different approaches from existing antivirals to Traditional Chinese Medicine to now a class of drugs known as cytokine storm inhibitors."
Dr Jin and his team decided to further explore whether stem cells can be used to boost a person's immune system to ward off specifically the Covid-19 pneumonia.
He added that early findings are promising, and their international effort to test this treatment continues as a long-term study with more patients in China.
He further added, "I am proud to be part of the team I work with to fight Covid-19. Our s tudy showed that intravenous infusion of clinical-grade human mesenchymal stem cells is a safe and efficient approach for treating patients with Covid-19 pneumonia, including in elderly patients displaying severe pneumonia."
As part of the second experimental treatment, stem cells were injected intravenously into the bloodstream of seven patients in Beijing who were severely sick. Three patients were injected with a placebo.
The people tested were patients at YouAn Hospital in Beijing.
All the seven patients who received stem cells were successfully treated and were discharged from the hospital within 14 days. Of the patients who received the placebo, one died, one became severe and the third had Acute Respiratory Distress Syndrome (ARDS).
However before stem cells can be used in the United States to fight the virus, there would have to be clinical trials in this country and approval from the US FDA.
The research findings were also published in the latest April issue of the Journal of Aging and Disease.
https://www.aginganddisease.org/EN/10.14336/AD.2020.0228
When the SARS-Cov-2 coronavirus strikes, it can result in a virus-induced cytokine storm ie the term used when the immune system is so triggered that fluids fill the lungs and tissues are damaged.
Dr David P. Siderovski, Ph.D., Professor and Chair Pharmacology & Neuroscience in HSC's Graduate School of Biomedical Sciences commented, "This is thought to be one of the main reasons why the Covid-19 pneumonia actually kills an individual as this storm of activity trying to fight the virus. No specific drugs or vaccines are available to cure the patients with Covid-19 infection. Hence, there is a large unmet need for a safe and effective treatment for Covid-19 infected patients, especially the severe cases."
The stem cells not only boosted the right immune cells to fight the virus but at the same time it prevented a cytokine storm from developing, acting as a kind immunomodulatory regulator. Furthermore unlike existing antivirals, there was no cardiotoxicity or hepatoxicity or renaltoxicity from using human stem cells.
For the latest on
Covid-19 research
, keep logging in to
Thailand Medical News
URGENT APPEAL: Please help support our site and our initiatives to propel and aid research by making a donation to help sustain the site. Donations are accepted via paypal:
https://www.thailandmedical.news/p/sponsorship