Homeland Security Office In Washington Shut Amid Employee Infection Fears
The US Department of Homeland Security closed an office in Washington State early Tuesday amid fears that one of its employees may have contracted the coronavirus. Acting DHS Secretary Chad Wolf told a hearing in Congress that the employee had reported feeling unwell in the wake of visiting a relative in the King County, Washington nursing home where four patients have died from the disease. While the employee has not been diagnosed with the virus, the DHS office is being shut for two weeks.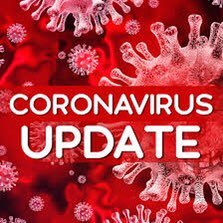 Coronavirus Testing Numbers Were Taken Off The CDC Website
.
During the Senate Health hearing on response to the novel coronavirus, Dr. Anne Schuchat, principal deputy director for the US Centers for Disease Control and Prevention was asked why the number of coronavirus tests was taken off the CDC's website. Schuchat did not explain why the figure was removed.
2 More Cases Confirmed In Singapore As Officials Widen Travel Restrictions
Singapore has reported two new confirmed cases of the novel coronavirus today, taking the national tally to 110. One of the new case involves a 70 year-old male Singapore citizen who has no recent travel history to any of the affected countries. The second confirmed case is of a 33 year-old male Singapore citizen. He also has no recent travel history to any of affected countries but is linked to the cluster at Wizlearn Technologies which now has 14 confirmed cases.
Swiss Soldiers To be Confined As Coronavirus Invades Camps
The Swiss army said Tuesday that all soldiers would be confined to the country's military installations after a case of the new coronavirus was discovered in their ranks. A man tested positive for COVID-19 Monday as he was preparing to carry out a required military refresher course. The army said it had also decided to limit the movement of on-duty troops to ensure they will be ready to respond quickly if needed. Switzerland has detected more than 35 cases since the virus first emerged in the country a week ago. The UN's European Geneva headquarters has also closed its doors to visitors and has curbed some activities linked to the Human Rights Council.
First Coronavirus Case Confirmed In Ukraine
Ukraine's health ministry on Tuesday confirmed the country's first case of the coronavirus in the western city of Chernivtsi. Deputy health minister Viktor Lyashko told reporters in Kiev that a man exhibiting symptoms of the virus was hospitalised Saturday, three days after returning from holiday in Italy.The man, whose condition was confirmed late Monday, is in a stable condition and that his wife is quarantined in their home.
New York Another Confirms Case, Bringing US Infections Up To 106
A man who lives in a New York suburb and works in Manhattan tested positive for the coronavirus, bringing the total confirmed cases in the state to two, Governor Andrew Cuomo said.The 50-year-old man had an underlying respiratory illness and is hospitalised, Cuomo said at a news conference. He added the patient had not travelled to countries considered the epicentre of the outbreak but had visited Miami recently. Six people in the United States have died from the disease, all in Washington state.
& lt;br />
Fourth Person Dies In France: Health Ministry
A fourth person has died in France due to a coronavirus infection, the health ministry said. It gave no detail on the person's age or nationality.
Six New Cases Confirmed In Oman
Oman's ministry of health confirmed six new cases of the new coronavirus in the gulf nation, raising the total number to 12. All new cases were related to travel to Iran, of which four are Iranian nationals and two Bahraini citizens.
Head Of Iran's Emergency Medical Services Infected With Coronavirus
The head of Iran's emergency medical services, Pirhossein Kolivand, has been infected with coronavirus, the ILNA news agency reported.
India Confirms New Coronavirus Case
An Italian national tested positive for coronavirus in the western Indian state of Rajasthan, a major tourist destination, a hospital official said. This brings the number of people who have tested positive in the country to six.
Iran Reports Increasing Number Of Deaths
Ali Reza Raisi, an Iranian health ministry official, said 77 people have died and 2,336 have been infected by coronavirus. Raisi spoke at a news conference in the Iranian capital, Tehran.
Qatar Confirms New Case
Qatar has confirmed a new case of coronavirus, according to the health ministry's Twitter account, bringing the total number of infections to eight. The Qatari national was among others who were evacuated from Iran on February 27, it said.
Germany Reports 31 New Cases
The number of confirmed coronavirus cases in Germany rose to 188 on Tuesday, up from 157 on Monday afternoon, the Robert Koch Institute (RKI) said. Thirteen of Germany's 16 federal states have now reported cases of the coronavirus, with the western state of North Rhine-Westphalia being most affected, according to the RKI. Germany has not reported a fatal case of the virus.
South Korea Outbreak Continues To Grow
The Korea Centers for Disease Control and Prevention (KCDC) reported 374 new coronavirus cases in its midday update on Tuesday. Earlier on Tuesday, the KCDC reported 600 confirmed cases from 24 hours prior. This brings the total number of cases in the country to 5,186, making it the largest outbreak outside China.
UAE Cancels, Postpones Events As Coronavirus Spreads In GCC
Concerts and sporting events in the United Arab Emirates, a tourism and business hub, have been cancelled or postponed as the coronavirus spreads in the Gulf. The March 5-6 electronic music Ultra festival at Abu Dhabi's 25,000-capacity Du arena and the March 21 K-pop concert Music Bank at Dubai's 17,000-capacity Coca Cola Arena have been cancelled.
Indonesia Confirmed Cases Trigger Panic Buying
People in Jakarta rushed to supermarkets on Monday night to stock up on basic supplies shortly after President Joko Widodo announced the country had two confirmed cases of coronavirus.
Pakistan Confirms Fifth Case
Pakistan has reported a new case of coronavirus."We have now 5th confirmed case of COVID19 in federal areas," Zafar Mirza, the country's health minister said.