Australia Coronavirus Updates: Country Preparing For Pandemic And Extends Ban Of Travellers From China. Number Infected Currently 23
Australia
's Prime Minister has announced that the country is making full preparations for a
coronavirus
pandemic which it strongly feels is inevitable. The
Australia
n government has also decided to not adhere to the WHO recommendations and has extended a travel ban on all travellers from China and is also considering other travel restrictions with regards to travellers from other high risk countries as well.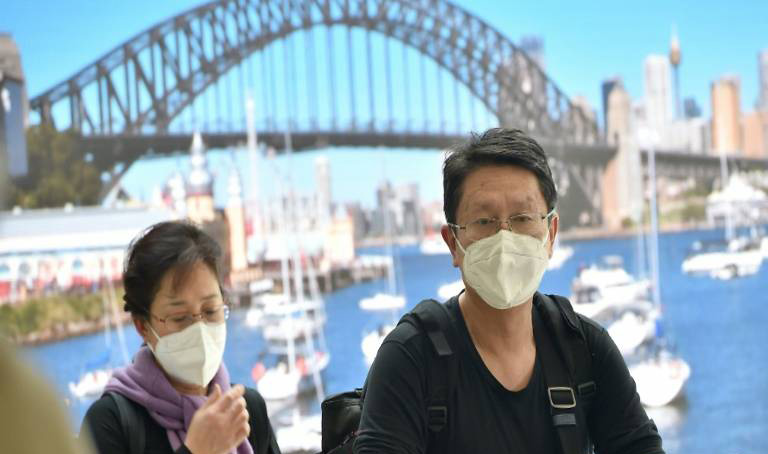 Australia
has a total of 23 cases of the
coronavirus
, 8 who contracted the
coronavirus
from the Diamond Princess cruise ship and the rest are scattered all over five of the six states of
Australia
. Tasmania is the only state without any reported infections while New South Wales and Victoria were the states with the most reported cases. 15 of these infected have already 'recovered' and have been discharged from hospitals.
Declaring a national emergency response plan to the contagion, Mr Scott Morrison said he was considering "additional measures" for monitoring travellers arriving in the country. We're effectively operating now on the basis that there is already a pandemic," Mr Morrison said. "We believe the risk of a global pandemic is very much upon us."
The World Health Organization has stopped short of calling the
coronavirus
a pandemic, even as the number of new infections outside China exceed those inside the hardest-hit country.
The general public, various politicians, health authorities and medical professionals have lost complete faith in WHO and calls are already being made for the leadership to resign.
To date, more than 2,700 people have died in China and some 78, 000 have been infected. There have been more than 50 deaths and 3,600 cases in dozens of other countries besides China.
The announcement of the extended travel ban will come as a blow to
Australia
n universities which stand to lose US$2 billion (S$2.8 billion) in fees as tens of thousands of Chinese students are unable to take up places in
Australia
.
Ms Catriona Jackson, chief executive of Universities
Australia
, which represents the sector commented, "Students stuck in China have been provided with a range of options. These include postponing start dates, delaying assessments, fee-free deferrals and accessing course content online."
Many are speculating that the three states that will most likely have a huge number of cases in a matter of time will be New South Wales, Victoria and Western Australia due to the large populations of Asians from other high risk countries travelling to and from these countries to
Australia
.
Also with
Australia
's winter season fast approaching, which is also the usual flu season, the impact could be far worse.
For more on
Australia coronavirus
situati on updates, keep checking at:
https://www.thailandmedical.news/articles/coronavirus