BREAKING! SOUTH KOREA CORONAVIRUS CRISIS: MORE CASES IN LAST FEW HOURS, Infected 433, Dead 2, Critical 9, Suspected Cases 48,120
South Korea coronavirus
outbreak is getting more worrisome as the number of cases is increasing by the hour.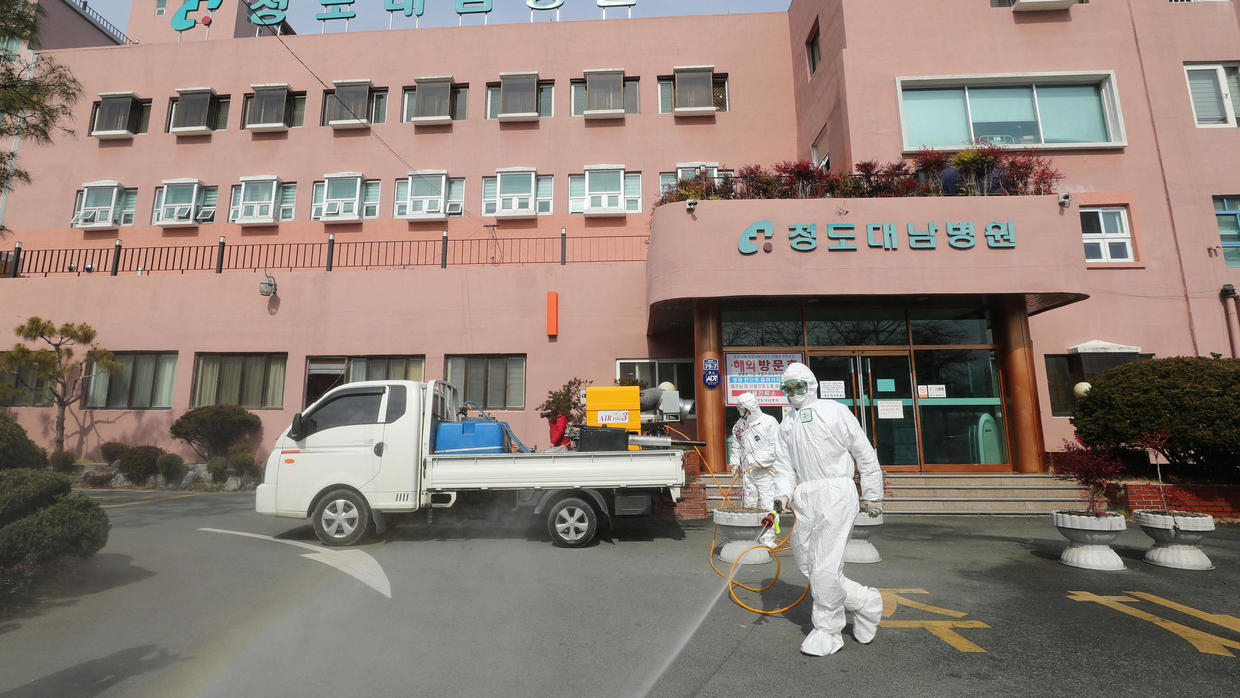 Health authorities from
South Korea
reported an hour ago that there are 87 new confirmed
coronavirus
cases in the last few hours with thousands more being tested and awaiting results.
The total number of confirmed
coronavirus
infected cases in
South Korea
is now 433 with 2 deaths so far. There are 9 patients in critical condition.
The number of people being checked for the
coronavirus
and under quarantine came to 5,481, up from 3,180 a day earlier, the KCDC said. The country has tested a total of 19,621 suspected cases, with 13,794 testing negative.
However there are still more than 48,120 suspected individuals that need to be tested and checked for the
coronavirus
all over
South Korea
.
Most of the new cases are from a cluster outbreak at a hospital and were "related" to patients or staff at Cheongdo Daenam Hospital, the Korea Centre for Disease Control and Prevention (KCDC) said.
Most
coronavirus
-infected patients are stable, but about nine patients with underlying illnesses are in relatively critical conditions, the health authorities said.
Meanwhile, thousands more are awaiting their test results from the testing lab at Daegu where more than 592 worshippers out of more than 4,500 members of a church congregation have complained of symptoms.
Also there is now news emerging that there might be mass infections in one of the army bases in the Southern islands of Jeju.
In a central disaster headquarters meeting, Prime Minister Chung Sye-kyun said Daegu and Cheongdo would be designated special control areas that would receive central government support in the form of medical resources and personnel.
However new reports are emerging that he might be shortly raising
South Korea
's health alert level to red as more coronavirus cases are also emerging from other areas of
South Korea
.
According to the government's standard response protocol for disasters, a limited spread of a foreign-born infectious disease mandates an alert level of "orange," while a wider spread across an entire region or nationally warrants the alert be raised to "red," the highest level. On Jan. 20, when
South Korea
confirmed its first
quot;>coronavirus
patient, the alert level was raised from "yellow" to "orange."
For more on the
South Korea coronavirus
situation, keep on checking at:
https://www.thailandmedical.news/articles/coronavirus