South Korea Coronavirus Epidemic: Daegu To Become The Next Wuhan. 34 Deaths, 4812 Infected, 29 Critical, Almost Half A Million Suspected Cases
South Korea
reported 477 new confirmed cases of the
coronavirus
in the last 12 hours; bringing the total in the country to now 4812. Another 6 deaths was also confirmed, bringing the death toll to 34 while another 29 are in critical condition.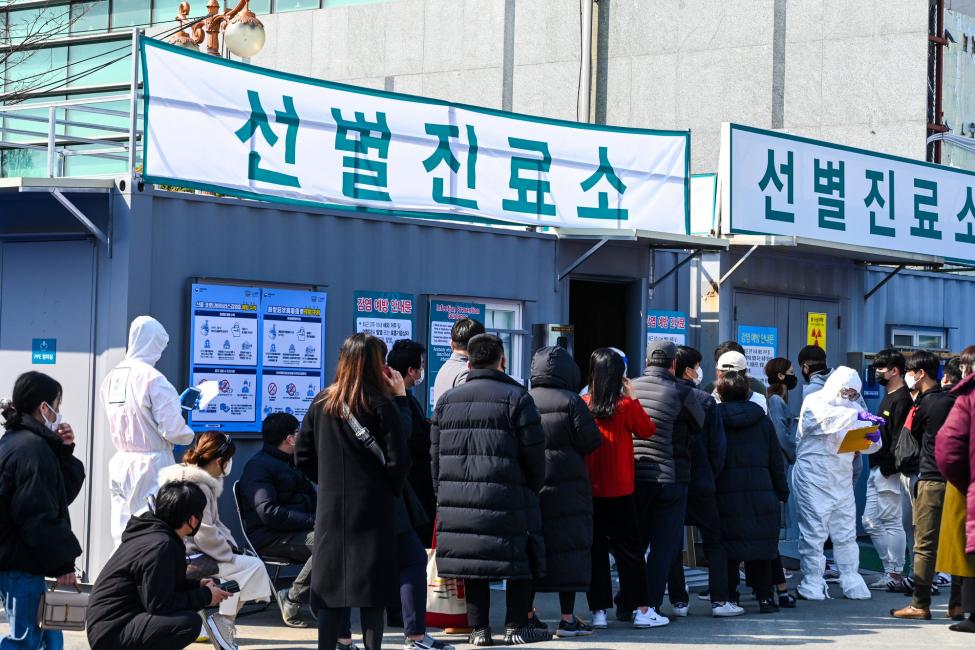 Though all nine provinces in Korea have now been affected, Daegu in North Gyeongsang is the worst affected city with both the city and province fast resembling Wuhan and Hubei in China.
Hospitals are overflowing, medical staff are overstretched and medical supplies are in short supply.
There is almost more than half a million suspected cases all over South Korea with almost 278,000 just from the Cult Church group that triggered the spread.
South Korean officials are already placing criminal charges against the leaders and seniors of the Shincheonji Church of Jesus.
The South Korean government has asked prosecutors to launch a murder investigation into leaders of the church, a movement that reveres its founder Lee Man-hee, a disillusioned 88 year old man that claims to be Jesus himself.
Mayor Park Won-soon from Seoul said that if Lee and other heads of the church had cooperated, preventive measures could have stopped fatalities.
The so called "prophet", Lee knelt and apologised to the country on Monday that one church member had infected many others, calling the epidemic a "great calamity". He said "We did our best but were not able to stop the spread of the virus. It was the work of the Devil"
Meanwhile two more service personnel and a civilian worker for the South Korean military tested positive for the new coronavirus, bringing the total number of confirmed cases in the military to 31 early Tuesday, the defense ministry said.
It was reported that the newly confirmed COVID-19 cases were an Army officer and an employee of the Air Force stationed in the southeastern city of Daegu as well as a Marine Corps officer in the nearby port city of Pohang in North Gyeongsang Province, according to the ministry.
It was said that of the total, 17 are in the Army, 11 in the Air Force, two in the Marine Corps and one in the Navy, adding that 27 of the total are active-duty soldiers.
To date more than 40,000 service members are quarantined at their bases. Of them, around 920 have either shown symptoms or had direct contact with infected patients, while the remainder recently visited Daegu, North Gyeongsang or virus-hit foreign countries such as China, Hong Kong, Macao and Japan.
The South Korean military has also halted outdoor drills across the country and limited service members' off-installation travel.
For more on the
South Korea coronavirus
epidemic, keep logging on to:
https://www.thailandmedical.news/articles/coronavirus