The American National Institute For Health Issues New Guidelines For Hypertension Treatment
The National Institute for Health and Care Excellence (NICE) has made a major change in the blood pressure guidance(last upated and published in 2011). The new guidelines
recommend the reduction of the threshold of hypertension treatment.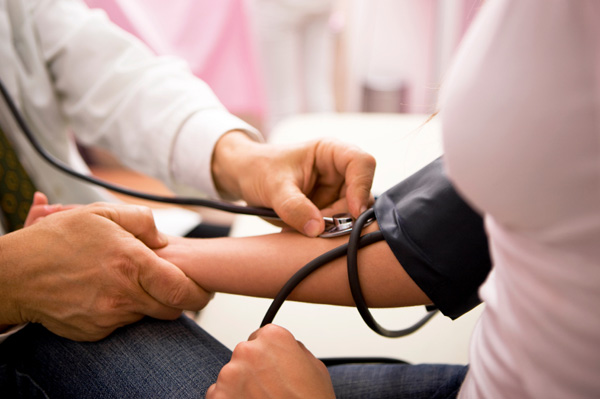 This will result in another 280,000 women and 450,000 men in the US, in addition to current figures, being eligible for blood pressure treatment. Therefore, an increased number of individuals would be offered drugs to lower their blood pressure as a way of preventing heart attacks and strokes. This new guideline is expected to be finalized in August 2019.
The NICE recommended guidance in 2011, suggested that drugs to reduce blood pressure should be given to individuals under the age of 80 years, who have initial stage hypertension and are at a 20% or higher risk of cardiovascular disease in the next ten years. The new recommendations suggest offering drugs to lower blood pressure to patients with a 10% or higher risk of cardiovascular disease.
Stage one(initial stage) hypertension is classified as having no identifiable reason behind the raised blood pressure. This may be associated with various factors, including physical activity, genetics, obesity, salt intake and other existing conditions.
These guideline changes have resulted in an update to the previous recommendations for early intervention of hypertension. It is expected to make a major difference in the lives of patients who suffer from hypertension and also prevent more medical complications in the later years.
The recommended new guidelines will effectively shift the focus towards early intervention using either lifestyle treatment or drug treatment. It aims to reduce the age-related blood pressure issues and to help patients live a longer life, and reduce the need for taking multiple drugs. High Blood Pressure or hypertension is one of the main causes of heart attacks and strokes in the country and also around the world, however, many individuals are not even aware that they are afflicted and remain undiagnosed.
Detecting hypertension earlier will result in early treatment and prevention as described in the NICE recommended guidelines. This will save the lives of thousands and also improve the quality of their lives. The new changes in guidelines aim to do this and also to improve the detection and management of hypertension over the next ten years.These steps for preventing cardiovascular disease are important for the long term well-being and health of patients.
Despite the new guidelines helping with early detection, many specialists have voiced concerns regarding the unintended harm caused by over diagnosis and over prescription of medications when the advantages may be minimal.
The majority of the population is already suffering from hypertension that has not been diagnosed, and this means they are at risk of a heart attack or stroke. It is essential therefore to increase the diagnosis rate across the country and even globally. However, it is important to ensure that these changes will enhance quality of life and not pose an increased risk to patients.The pharmaceutical industry is expected to profit greatly from this new guidelines.