China Continues With Its Daily Fake Coronavirus Figures Reporting, Total Death Now Only 2345, Confirmed Infected 76,288,Critical 11,477
China
continues with its daily confusing reporting protocols of releasing fake death tolls and total number of infected cases along with constant changes of diagnostic criteria and classification of
coronavirus
infected cases so often, that even its own health authorities are now ever so confused.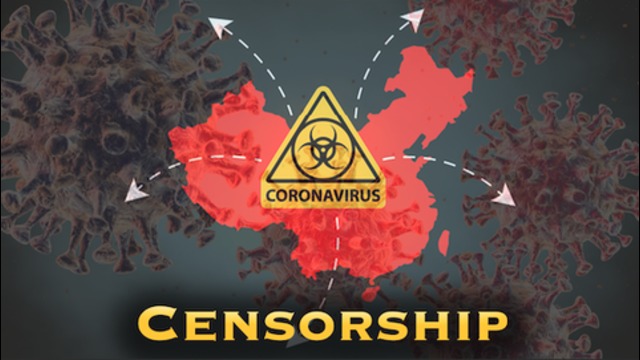 There are days when only figures from
Hubei
are reported, while the figures from other provinces or cities are being omitted despite huge surges as reported by their own provincial authorities.
Sometimes it is so easy to see the flaws in their reporting and their apparent cover ups.
For instance yesterday , throughout
China
, there were about 57 media briefings held at various provinces and even by different state agencies in
Beijing
and data that was released from each of these was so different for instance, on the number of infected cases in
Beijing
alone, or the number of cases discovered in the prisons or from the new emerging cluster centres, at
Chongqing
the number of newly infected cases for the day released at a media briefing surpassed the figures released this morning for the total number of newly infected cases for the whole of
China
!
If one was to simply glance at all foreign media and international news sites and also reporting centres such as John Hopkins, Hong Kong University, Worldometers etc , none of the figures will look the same this morning.
WHO which claims that its website is the only site with the most accurate information is no different as it bases all its data and information and daily briefings from information supplied by
China
! It does not have any ground staff in
China
or at the epicenter at Wuhan.
China
is trying a massive coverup to save its economy and its trying hard to cover up and 'clean the situation' as its diplomats stationed worldwide have already started making speeches that the
coronavirus
has already peaked and that the epidemic will be over by March!
China
's Consulate General in Karachi, Pakistan said experts in
China
believe the "peak of the epidemic had already arrived" and it could be over by March!
"I have seen that according to the experts in
China
, they are saying the peak of the epidemic has already arrived and it will come down no matter from the epicentre and across the whole of
China
," Li Bijian told a media briefing. "This will be coming down this week and next week and the epidemic will be over by March," he added.
For more details on China's coronavirus situation, keep checking at
https://www.thailandmedical.news/articles/coronavirus