CoolSculpting and SculpSure, Two Major Aesthetic Procedures Still Trending in 2019
Fat is complicated. It's stubborn, demonized, praised, misunderstood. As the recent wave of body positive conversations has helped to scratch at, everyone's relationship with fat is different. One thing that has remained fairly consistent is a cultural obsession with mastering fat — whether that means embracing it, or erasing it.
As far as the latter is concerned, plastic surgery has always had seemingly magical answers. First there was liposuction, which, according to the most recent data from the American Society of Plastic Surgeons (ASPS), has declined in popularity by 30 percent since 2000 (though it still remained one of the top five cosmetic surgical procedures performed in 2018).
Then came the advent of non-invasive fat-reducing procedures, such as CoolSculpting and SculpSure, which are designed to get rid of the spots that your devotion to Barry's Bootcamp hasn't managed to budge. Given these are pretty much the closest things you can get to a fat-erasing magic wand, it's not surprising the ASPS reported a 12 percent rise in these procedures last year. Here's what the hype is about and what you need to know if you're considering a non-invasive fat-reduction procedure.
What is CoolSculpting?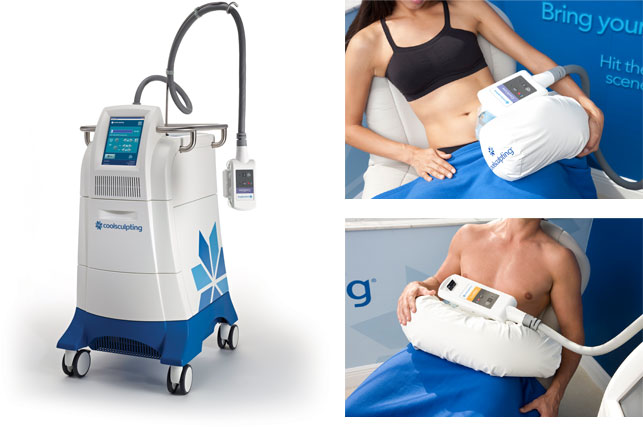 CoolSculpting — scientifically known as cryolipolysis — is essentially a procedure to freeze (and thereby kill), fat cells. Here's how the FDA-approved treatment works: An applicator (think of it sort of like a giant vacuum hose) applies suction to the area you want to target. "The applicator then applies carefully regulated cooling plates to bring fat cells down to a temperature at which they are irreversibly damaged," Dr Nantapat, a board-certified plastic surgeon in Bangkok, tells
Thailand Medical News
. For most areas, the process takes about 35 minutes.
After the deep-freeze damage to the fat cells, they will eventually die and be eliminated by the body — a process which takes a little time. You'll start to see results after a few weeks with the final effects revealed in three months, Dr Nantapat says.
In theory, CoolSculpting can tackle just about any unwanted bulge — it's FDA-approved for the abdomen, "love handles," thighs, upper arms, "bra fat," back fat, "banana roll" underneath your butt, and "double chin" — but there is one big caveat: you have to have "enough fat for the applicator to adhere to," Dr Vikrom, a board-certified plastic surgeon in Pattaya, tells
Thailand Medical News .
In other words, there has to be enough fat to pinch for the treatment to work.
What is SculpSure?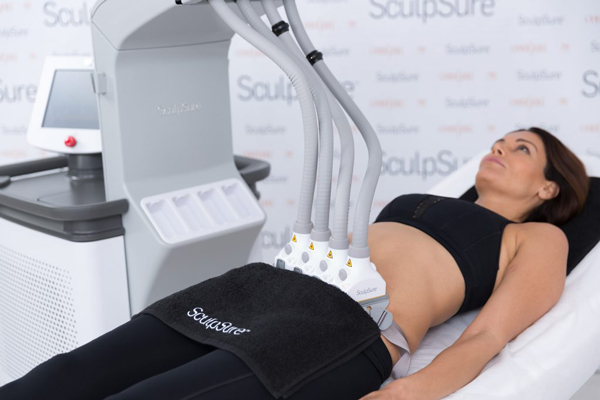 ;text-align: center;">
"SculpSure essentially tries to arrive at the same end as CoolSculpting but with the opposite approach," explains Dr Nantapat. Instead of freezing fat cells, heat is used to kill fat cells. "During a SculpSure treatment, applicators are placed over the treatment area, and a laser is used to heat fat in the treatment area to the point of irreversible damage," she says. Once damaged, the fat cells are swept away by the body's lymphatic system. Just like CoolSculpting, it takes about three months to see full results.
SculpSure is currently FDA-approved to treat the stomach, "love handles," back, thighs, and the "double chin." Most treatments take about 25 minutes.
Which one should I get?
CoolSculpting and SculpSure are approved to treat almost all the same areas where stubborn fat is common. But there are still a few things to consider when choosing between treatments.
First, consider your pain sensitivity. "SculpSure must reach a fairly high temperature, and this can be quite uncomfortable," explains Dr Nantapat. While the treatment is designed to be safe for skin (it has a cool cycle built in so you don't have to worry about any burns) it heats fat cells to about 107 degrees, according to the ASPS. It can be painful to sit through if you have sensitive skin. CoolSculpting on the other hand is less uncomfortable, since the cooling action will have a numbing effect, Dr Nantapat says.
Secondly, consider how much fat you're hoping to erase. "For a candidate who has more fat to remove, CoolSculpting would be the better option," says Dr Vikrom, since the treatment needs a solid pinch of fat to latch onto. "If you are a candidate who is in good physical shape and has just some excess stubborn fat that even the hardest workout won't help with, SculpSure would be the better option," he explains.
One of the biggest perks associated with both procedures is that there's no downtime and the risks are minimal — you might expect some light bruising, swelling, or soreness afterwards, says Dr Vikrom.
Both treatments are a little pricy, however. According to data from the Thailand Medical News, the average cost of non-surgical fat-reduction treatments like CoolSculpting and SculpSure was between the range of Baht 5,000 to Baht 15,000 in Bangkok in 2019. Keep in mind you might need more than one session to see the results, adds Dr Vikrom, which is why consulting with your board-certified plastic surgeon to develop a treatment plan is so important.
All things considered, "if someone is seeking a noninvasive body contouring option, I would recommend CoolSculpting over SculpSure," says Dr Nantapat.
Do they actually work?
Neither treatment is a magic bullet. In a clinical trial published in
Clinical, Cosmetic and Investigational Dermatology
in 2014, CoolSculpting showed pretty impressive results — up to a 25 percent reduction in subcutaneous fat in the treatment area. However, the same study found that 14 percent of participants didn't see any improvements.
There's less data available on SculpSure. One review of non-invasive body-contouring devices published in the
Journal of Drugs in Dermatology
found that the treatment reduced fat by about 11 percent.
The good news is, the results of both treatments are theoretically permanent. Bear with us for a brief anatomy lesson: When you lose weight by going to the gym or eating healthier, your fat cells shrink — when you gain weight, they expand. Wither way, you maintain the same number. With CoolSculpting or SculpSure, fat cells are actually
eliminated
, which is a lasting change.
That said, if you return to unhealthy habits post-procedure, gaining weight can eclipse the slimming effects. "I always recommend that my patients maintain a healthy lifestyle in order to maintain the results," says Dr Nantapat.
Like any procedure, make sure you consult with a board-certified plastic surgeon to weigh your options.