BEWARE! Supplement News: Many Supplements Sold Online In Various Shopping Platforms Bearing American, Canadian And Australian Brands Are Fakes!
Supplement News
: Thai and foreign consumers should beware about ordering supplements or nutraceutical products online from various platforms as almost 95 percent of them are fakes!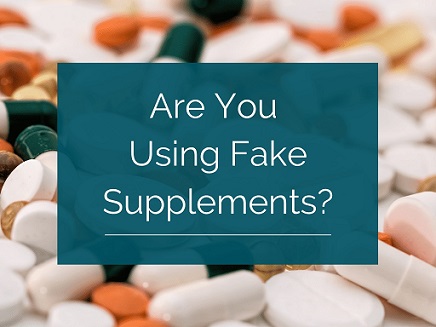 While many are bearing American brands with exact replica of packaging and details, the contents are basically fake and are actually originating from China or Vietnam!
Most of the online platforms include prestigious ones owned by Chinese, Singaporean or Californian based owners!
Some of these products are also making their rounds in shelves of certain retail outlets and also small counters in various shopping malls.
Some are also claiming to be official distributors although they cannot provide copies of approved import license or even local FDA certifications!
Most of the fake supplements are claimed to be sold by smaller shops using these online shopping platforms with some claiming be based in Thailand and in locations like Bangkok, Samut Prakarn, Nonthaburi, Chonburi, Chiangmai, Samui etc and one is actually based in California and another in Singapore.
Some of these supplements contains substances that cause long term health issues and many contain cheap food ingredients used in the food processing companies or simply various fillers!
In Thailand, if you have bought something that you suspect is a fake supplement and you are willing to pay to get it tested, you can use the following labs:
https://www.sgs.com/en-th
https://www.centrallabthai.com/index.php/en/services/laboratory-testing/service-1
https://www.eurofins.com/contact-us/worldwide-interactive-map/thailand/eurofins-food-testing-thailand/
https://amarc.co.th/en/
For those of you who bought supplements that are fake or do not spot the Thai FDA or import license stickers, kindly contact the Thai FDA:
https://www.fda.moph.go.th/Pages/HomeP_D2.aspx
Alternatively you can also lodge complains with the consumer protection board:
https://www.ocpb.go.th/ewtadmin/ewt/ocpb_en/main.php?filename=index___EN
Or you can lodge a police report at any police station.
If you are in America or elsewhere, contact the US FDA or your local regulatory agency and also search for labs online that can ascertain if a supplement is genuine or not.
Fake supplements are a danger to anyone using it as people might be under the false hope that they are actually consuming something beneficial to prevent or treat a medical condition and worse the products contain compounds that can actually do more damage!
Most of the Chinese nationals behind these fake supplements are bas ically unethical 'dogs' that deserve to get their heads bashed!
While fake supplements are an issue, also be careful of certain South-East Asian brands owned by Thais or Indians and also brands from India, Pakistan etc as most contain substandard ingredients and in some cases, different isomers or forms of the listed active ingredients that have no benefit for humans!
Even in the United States, past
Supplement News
coverages have highlighted the substandard ingredients used in certain made in America brands.
https://www.washingtonpost.com/news/morning-mix/wp/2015/02/03/gnc-target-wal-mart-walgreens-accused-of-selling-fake-herbals/
https://www.nbcnews.com/health/health-news/gnc-agrees-pay-2-million-fine-examine-supplements-it-sells-n693711
https://www.cbsnews.com/news/many-dietary-supplements-contain-unapproved-dangerous-ingredients-study-finds/
https://www.theatlantic.com/health/archive/2015/02/how-supplements-work/385119/
https://www.washingtonpost.com/health/contaminated-supplements-unexpected-ingredients/2021/06/25/5d2227ec-bd62-11eb-83e3-0ca705a96ba4_story.html
https://www.health.harvard.edu/blog/whats-in-your-supplements-2019021515946
https://edition.cnn.com/2018/10/12/health/tainted-dietary-supplements-fda-study/index.html
https://archive.nytimes.com/well.blogs.nytimes.com/2015/02/03/new-york-attorney-general-targets-supplements-at-major-retailers/
When one wishes to procure credible supplements and should the brand or product not have a proper licensed distributor in your region, contact the manufacturer directly as some do have their own online sales platforms or they will direct you as to how to procure their products.
We highly recommend the following supplement brands but please only get them directly from the actual companies only!
https://www.nowfoods.com/
https://www.puritan.com/
https://www.naturemade.com/
https://www.thorne.com/
https://www.pureencapsulations.com/
https://ritual.com/
https://takecareof.com/
https://www.gardenoflife.com/
For the latest
Supplement News
, keep on logging to Thailand Medical News.
Read Also:
https://www.mskcc.org/news/how-do-i-know-if-dietary-supplement-contains-what-label-says-it-contains