Thailand's Chulalongkorn University researchers developing cancer drug to reduce costs
Chulalongkorn University's faculty of medical science has successfully produced a cancer treatment of equivalent efficacy to internationally available drugs in a test tube, and has committed to developing it over the next eight years to serve as an affordable choice for Thai citizens.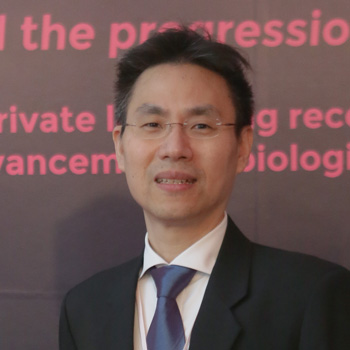 Dr. Trairak Pisitkul,
Head of Chulalongkorn University's Systems Biology Center
The research team behind the development has announced that it will spend the next one to two years developing the treatment for animal testing and the two years after that improving it towards voluntary human trials. It is hoped that within four years the treatment will be ready for
r
egistry in Thailand
.
Head of Chulalongkorn University's Systems Biology Center Dr. Trairak Pisitkul explained this week that the development was based on antibody research done abroad and analysis of high cost medication, assuring the community that no violation of licenses was committed. He pointed out that as such treatments are currently entirely imported they can cost over 8 million baht per patient; development of a
Thai drug
would reduce the cost to only 1 million baht per patient and expand accessibility.