Ribometrix, A US Biotech Startup Secures US$7.8M Funding.
Thailand Biotech News
Startup focuses on developing minute and nano molecule drugs that directly target RNA to treat a variety of diseases
South Carolina based Ribometrix, an early stage biotechnology startup that is exploring and developing small molecule drugs to treat a variety of human diseases, has raised US$$7.8 million in funding to advance its RNA-targeting drug discovery platform. The new capital funding that is part of its Stage B funding phase came from existing investors, the Dementia Discovery Fund and Illumina Ventures. Along with the funding, Ribometrix also announced the appointment of Dr Mike Clayman as chairman of the board of directors.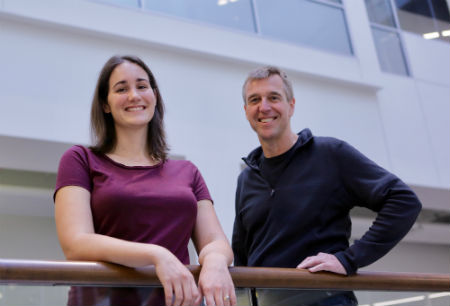 Ribometrix founders Warner (left) and Weeks (Credit:Ribometrix)
The startup announced a US$30 million Series A funding round in late 2018 which was led by M Ventures, the strategic corporate venture capital arm of Merck KGaA, Darmstadt, Germany. The round was supported by Amgen Ventures, Pappas Capital and Illumina Ventures as well as Ribometrix's founding investor syndicate
Ribometrix was founded in 2014 by Katie Warner of Greenville, South Carolina and is a platform therapeutics company that discovers small molecule drugs that target functional 3D RNA structures to treat human diseases. The Ribometrix team leverages its world-leading expertise in 3D structural analysis and RNA functional assays to drive its discovery platform, drawing on technologies invented in the laboratory of Ribometrix scientific founder Kevin Weeks, Ph.D.
The new cash injection will support the continued development of the Ribometrix discovery platform, which uses sophisticated structural analysis and proprietary assays to identify ligands that bind to highly structured pockets in therapeutically compelling RNAs to modulate protein expression. Ribometrix's approach is designed to enable the discovery of selective, orally bioavailable, RNA-binding small molecules with broad tissue distribution and bioavailability.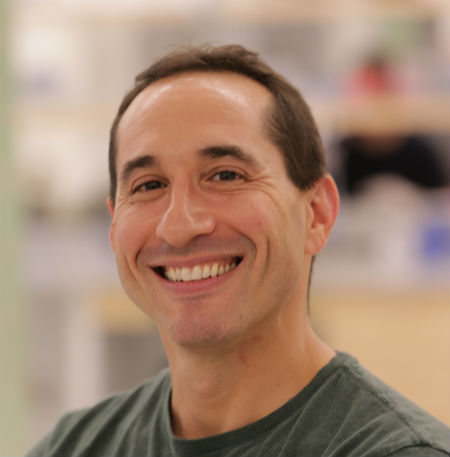 Dr Michael Solomon,CEO of Robometrix commented in an interview
with Thailand Medical News
"This additional investment from two of our earliest supporters demonstrates confidence in our team and scientific approach. We app reciate their backing as we advance toward our goal of expanding the universe of druggable targets by identifying and optimizing functionally active RNA modulators.: We are also proud to welcome Mike to our board. We will benefit from his insights and deep knowledge of the industry, including his experience at Flexion leading a therapeutic strategy from discovery through FDA approval and commercialization."
Dr. Mike Clayman co-founded Flexion Therapeutics in 2007 and has since served as its president and CEO, guiding the discovery and development of ZILRETTA® for osteoarthritis-related knee pain. He also serves as chairman of the board of AnokionSA, a Swiss biotechnology company focused on treating autoimmune disease. Prior to founding Flexion, Dr. Clayman had a distinguished career at Eli Lilly and Company, leading numerous divisions engaged in a broad range of activities, from discovery research to clinical investigation to global regulatory affairs. Among his roles, he served as general manager of Chorus, Lilly's early-phase development accelerator, and as vice president of Lilly Research Laboratories. Before Lilly, Dr. Clayman was an assistant professor in the School of Medicine at the University of Pennsylvania, where his research centered on the immunopathogenesis of renal disease. Dr. Clayman is the recipient of the Physician Scientist Award from the National Institutes of Health. He holds a B.A. from Yale University and an M.D. from the University of California, San Diego School of Medicine.
Ribometrix has the potential to change the landscape of 'druggable' targets with its 3D structural analysis tools. The team is pioneering new approaches to modulating RNA with small molecules. The techniques they developed have real potential to bring new classes of therapies to patients in need.
Ribometrix will also be initiating a serious of clinal trials next year in conjunction with a variety of medical institutions and also medical universities to test out some of its products after successful animal model studies.