Iraq Reports 2 New Cases
Iraq
has detected two new coronavirus patients, both of whom had recently visited
Iran
, the Health Ministry said on Monday, bringing its total cases to 21.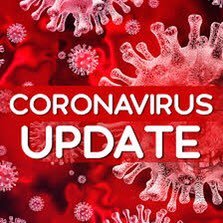 Andorra Reports Its First Case Of Coronavirus
The small European country of Andorra, situated between France and Spain, has reported its first case of the coronavirus. The patient is a 20-year-old Andorran man who had recently traveled to Milan, Italy.
Kuwait Reports 10 More Cases Of Coronavirus
Ten more individuals have tested positive for coronavirus in Kuwait, bringing the national total to 56 cases, Kuwait's health ministry said today.
All the cases are associated with travel to Iran.
South Korea Suspends Schools For Another 2 Weeks
All schools in South Korea will be suspended for another two weeks, the country's education minister said today. There are now 4,212 cases of the virus and 26 deaths in South Korea, with the majority in Daegu and the surrounding province of North Gyeongsang. More than half of the cases are linked to the Shincheonji religious group.
3 New Coronavirus Cases In Australia, First Human-To-Human Transmission
Australia reported three new cases of novel coronavirus in New South Wales, including the first instance of human-to-human transmission in the country. The first case is a 43-year-old Iranian man who flew to Australia from Iran. The second case is the man's 42-year-old sister. The third case is a 53-year-old health worker who has no travel history in the past three months. He had been working in a clinical environment before contracting the virus; it is believed that this is likely a case of local transmission. Australia now has 30 cases nationwide, including nine evacuees from the Diamond Princess cruise ship, and one death.
Canada Now Has 24 Cases
Canada now has 24 cases, spread across Ontario, British Columbia, and Quebec.
Indonesia Reports Its First Two Coronavirus Cases
Indonesia has confirmed its first two cases of the novel coronavirus. Health minister Terawan Agus Putranto said the two cases involve a 64-year-old woman and her 31-year-old daughter. The two patients were in contact with a Japanese national who tested positive after leaving Indonesia.
89 Coronavirus Patients Identified In The United States
A total of 89 cases of the novel coronavirus have been reported in the United States, as of Sunday night. Two have been killed by the virus, both in Washington. 44 were passengers repatriated from the Diamond Princess cruise ship in Japan and 3 repatriated from Wuhan, China.
42 who were detected and tested on US soil of which 19 travel-related and
19 person-to-person. 4 undetermined (1 in Illinois, 1 in California and 2 in Washington) Breakdown by states: California: 16, Washington: 13, including 2 deaths, Illinois: 3, Florida: 2, Oregon: 2, Rhode Island: 2, Arizona: 1, Massachusetts: 1, New York: 1, Wisconsin: 1
Italy Reports A 50% increase In Confirmed Coronavirus Cases
Italy reported a 50% increase in coronavirus case s. Italy's Civil Protection Authority reported the country now has 1,694 confirmed coronavirus cases, up from 1,128 confirmed cases on Saturday. Thirty-four people have died.
Delta Air Lines is suspending its US flights to Milan, the carrier announced Sunday. The last flight out will be depart New York on Monday. The last return flight will be on Tuesday.
Iran Council Member Dies
A member of the council that advises Ali Khamenei, the supreme leader of
Iran
, has died today after falling sick with Covid-19. Council member Mohammad Mirmohammadi, 71, died at a Tehran hospital of the virus, making him the the first top official to succumb to the illness that is affecting members of the Islamic Republic's leadership. Those sick included include Vice President Masoumeh Ebtekara and Iraj Harirchi, the head of an Iranian government task force on the coronavirus. Iran has reported 978 confirmed cases of the new virus with 54 deaths .Across the wider Mideast, there are over 1,150 cases of the new coronavirus, the majority of which are linked back to Iran.
Scotland Reports First Case Of Covid-19
The first case of Covid-19 was confirmed there on Sunday, in a person who recently travelled from Italy.
Schools Closed In Armenia After First Virus Case
Schools have been closed and more than 30 people have been quarantined in Armenia after the first case of coronavirus was discovered in the country on 1 March. A 29-year-old Armenian national tested positive for the virus after being evacuated from neighbouring Iran.
Czech Health Minister Confirms First 3 Coronavirus Cases
The Czech Republic has recorded its first three cases of the new coronavirus: two men and a woman recently arrived from northern Italy, Health Minister Adam Vojtech said Sunday.
For More
CORONAVIRUS NEWS
, keep logging on to :
https://www.thailandmedical.news/articles/coronavirus