Breaking News! Thailand Coronavirus Crisis Starting To Escalate With 32 New Cases For The Last 24 Hours Announced. Current Official Toll: 114, 1 Dead
Thailand Coronavirus
Updates: Health officials today reported 32 new confirmed coronavirus cases, the biggest daily reported to date, bringing the total to 114.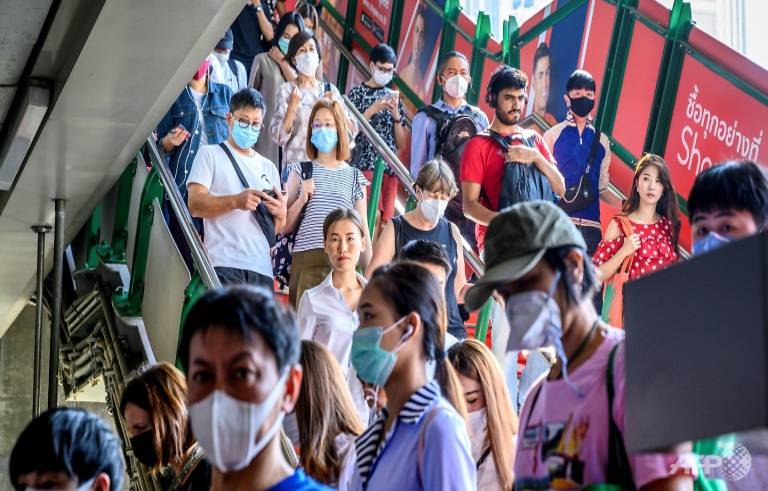 The permanent secretary at the Public Health Ministry, Dr Sukhum Karnchanapimai said that one individual was a patient who had close contact with a cluster infection group of Hong Kong tourists.
Another two individuals got infected from a Thai female worker who had returned from South Korea.
Five more individuals got infected after hanging out at pubs. The Public Health Ministry has ordered them to close and start cleaning for at least three days.
Lumpinee boxing stadium became the site of nine new cases, which has now said it will bar spectators from attending bouts until the end of the month after two fans posted on Facebook that they had contracted the disease. (Thai actor and boxer Matthew Deane who acted as an emcee for the match announced on social media on Friday he tested positive for Covid-19, the disease caused by the new coronavirus.)
3 Immigration policemen and two restaurant employees in Suvarnabhumi Airport were 5 cases that got infected from a tourist.
Two people who were in contact with a restaurant owner were also positive cases, health officials. The Singaporean owner of Ohana Poke in Bangkok who tested positive for the coronavirus and is being treated at a government facility.
It was said another seven people, including five Thais, were infected after travelling abroad. The five included an Explosives Ordnance Disposal police who returned from Spain, and two foreigners who got infected before landing.
Meanwhile two shop owners and three others are under scrutiny to know the source of their infection.
Around fifty-one close contacts of these patients who have been identified date are awaiting Covid-19 test results.
Dr Thanarak Phaliphat, Deputy Director-General of the Disease Control Department said "This is a turning point. Our disease control process needs to become faster to keep up. We are doing our best to contain infected people so they won't spread the disease."
It was also reported that 83 Thais who flew back from Italy early on Sunday have been isolated. Six who had flu-like symptoms have been sent to hospital, while the rest have been put under 14-day quarantine, officials said.
Health Minister Anutin Charnvirakul said the government is considering closing nightclubs, pubs and massage parlors with effect from Monday.
Health officials claimed Thailand still remained at second phase for local transmission.
Strangely the number of PUI or patients under investigations or suspected cases under observations were not revealed.
It is speculated that the situation in Thailand will deteriorate very badly in the coming weeks as they could be many silent spreaders in various communities plus many Thais are not practicing social distancing, self-isolation and also not taking necessary precautions as a result of being complacent and assuming that the situation is under control due the fake news and misinformation being disseminated by various agencies.
For more on
Thailand coronavirus
updates, keep logging on to:
Thailand Medical News