Cancer Diagnostics Startup,
Lucence announced on Tuesday the closing of its Series A financing round, bringing in US $20 million.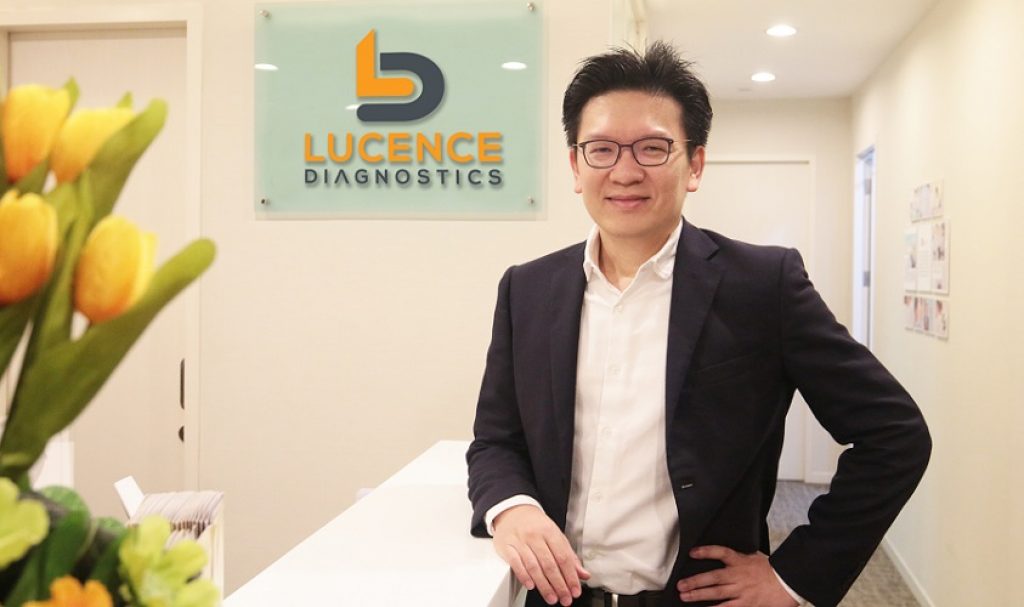 Tan Min-Han CEO and Medical Director Lucence Diagnostics
Investors IHH Healthcare led the round and was joined by SGInnovate and existing investors Temasek Holdings subsidiary Heliconia Capital, Lim Kaling, Koh Boon Hwee, and others. Lucence said the funding will allow it to expand access to its liquid biopsy test to more patients in Asia and North America. It added that it plans to conduct new prospective clinical studies to evaluate its technology for the early detection of multiple cancers.
Startup
Lucence is based in Singapore and has offices in San Francisco, Hong Kong, and Suzhou, China.
The
startup
began offering its flagship test, the LiquidHallMark liquid biopsy panel, a year ago for cancer-related gene mutations and cancer-causing viruses in one assay. The next-generation sequencing-based test detects clinically relevant mutations across 14 cancer types, including lung, breast, colorectal, pancreatic, nasopharyngeal, and liver cancers, it said.
In September 2019, Lucence's Singapore lab received CLIA certification. The lab is also accredited by the College of American Pathologists. Earlier this month, it and China's MEDx (Suzhou) Translational Medicine announced an agreement to codevelop companion diagnostic tests for PD-L1 rearrangements to be used with anti-PD1/PD-L1 cancer immunotherapies.