Coronavirus Epidemic Updates: Deaths 132, Infected 5974, Critical Condition 673, Under Observations 147,420, New Cases In France, Taiwan, Malaysia, In India 5 Highly Suspected Cases Pending Test Results
The death from the
2019-nCoV
virus epidemic
in
China
has now risen to 132 with more confirmed infected cases materializing (confirm infected means those that have had the test to confirm that they are carrying the
coronavirus
while more than 147,420 patients are displaying symptoms all over
China
but have yet to have the test done as test kits are currently in scarcity. All new deaths originated from Hubei province except for one from Henan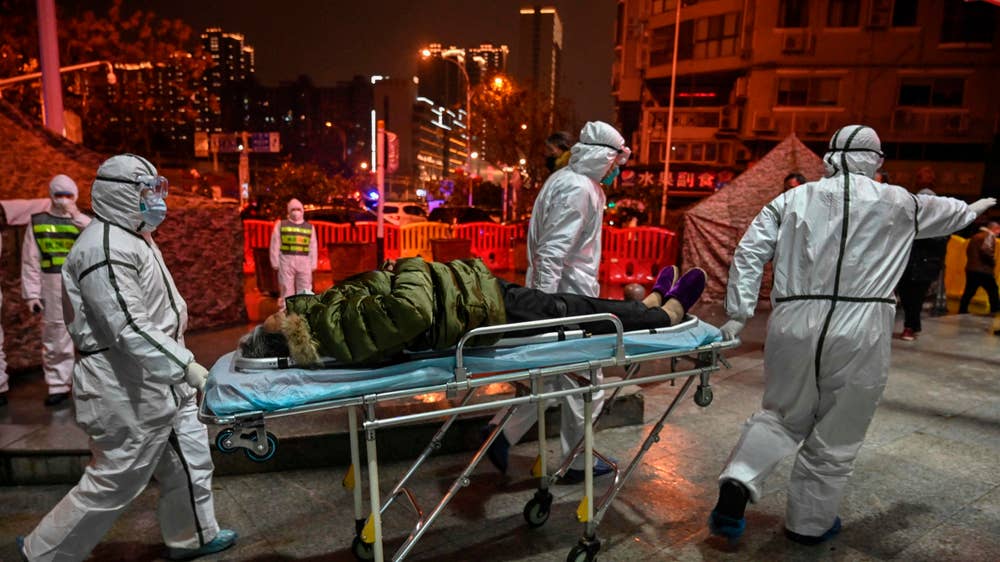 Taiwan has reported its first case of domestic infection bringing the total number of cases there to 5 with another 402 suspected cases under observation.
France has reported a fourth case involving an elderly Chinese tourist.
Germany also reported new cases bring the total there to now 4 cases.
Malaysia has reported 3 more cases bring its total to 7. All were Chinese tourist.
India
has 5 "highly" suspected cases, all Indian nationals who had returned from China. 3 cases were in Delhi, One in Haryana, Punjab and another in Goa. There are also another 300 plus cases under observation.
Ethopia has reported 4 cases of Chinese tourists all from Wuhan exhibiting severe symptoms and are awaiting test results to confirm whether it's the new
coronavirus
.
The confirmations of person-to-person transmission in Germany, Vietnam, Taiwan and Japan as opposed to a traveller from China has heightened concern among many countries.
The number of
coronavirus
infected cases internationally stands as :
Thailand
(14 cases), Hong Kong (8 cases), Singapore (7 cases), Malaysia (7 cases), United States (5 cases), Macau (5 cases), Australia (5 cases), Taiwan (5 cases), South Korea (4 cases), Japan (4 cases), France (4 cases),
Germany (4 cases),
Vietnam (2 cases), Canada (1 case), Nepal (1 case), Mexico (1 case) and Africa-Cote d'Ivoire (1), Sri Lanka (1 case), .
Meanwhile in
Thailand
besides the many under observations in Bangkok and other provinces but yet to be confirmed infected with the
coronavirus
from
China
, 3 new highly suspected cases of Wuhan tourists have been reported in the provincial city of Sriracha in Chonburi. The three Chinese are currently at the Somdej Phraboromratchathewi Hospital in Sriracha and are awaiting test results to confirm if they are carrying the
coronavirus
.
While countries like Taiwan, Hong Kong, Philippines, Indonesia are now literally 'bannin g' Chinese travellers and even many countries in the Europe planning to follow suit shortly,
Thailand
still remains as the only country in the world where its authorities is wholeheartedly welcoming Chinese tourists still as it is so desperate for the Chinese tourist dollar due to its local domestic economy being in a bad shape.
Also while many countries are currently evacuating its citizens from Wuhan,
Thailand
army evacuated its army personnel from Wuhan. However desperate Thai students and citizens are still stranded in Wuhan.
For more updates about the
China

coronavirus

epidemic
or the
Thailand Coronavirus
scenario, keep on checking at :
https://www.thailandmedical.news/articles/coronavirus