Pharma Industry News
Roche
and
Sarepta
have signed a legal deal providing
Roche
exclusive commercial rights to
SRP-9001
(AAVrh74.MHCK7.micro-dystrophin), Sarepta's investigational
gene therapy
for
Duchenne muscular dystrophy
(
DMD)
, outside the United States.
Under the terms of the deal,
Sarepta
will receive US$1.15 billion in an upfront payment and an equity investment; up to $1.7 billion in regulatory and sales milestones; and royalties on net sales, anticipated to be in the mid-teens.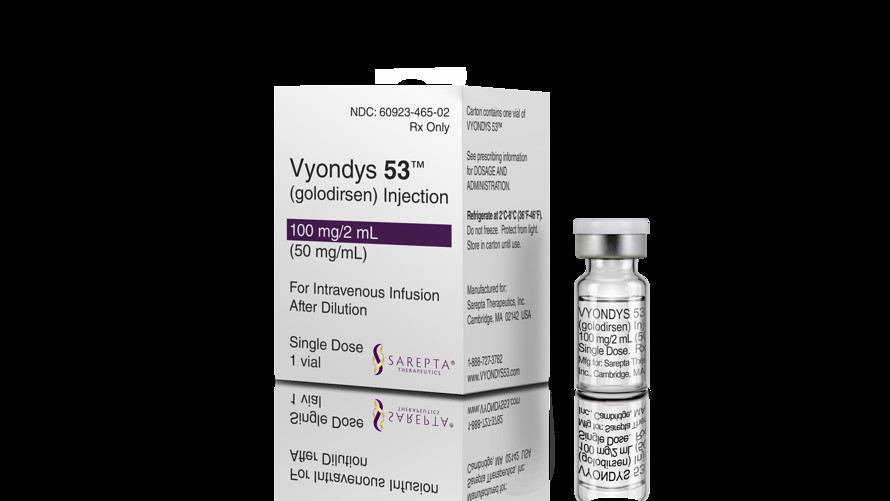 The deal also stipulates that
Roche
and
Sarepta
will equally share global development expenses, the firms revealed in a media release.
The enw deal also lets
Sarepta
retains all rights to
SRP-9001
in the United States.
Duchenne muscular dystrophy
or
DMD
is an X-linked rare degenerative neuromuscular disorder causing severe progressive muscle loss and premature death.
The gene therapy:
SRP-9001
,currently in clinical development for
DMD
, is designed to deliver the micro-dystrophin-encoding gene directly to the muscle tissue for the targeted production of the micro-dystrophin protein.
Doug Ingram, President and Chief Executive Officer,
Sarepta
told
Thailand Medical
News via a phone interview, "This collaboration will not only increase the speed with which
SRP-9001
could benefit
DMD
patients outside the United States, but will also greatly expand the scope of territories within which we could potentially launch
SRP-9001
and improve and save lives."
More News On
Sarepta
Sarepta's Surprise FDA Approval For Rare Disease Drug Excites Pharma Market
The US FDA's out-of-the-blue approval of
Sarepta
Therapeutics' second
Duchenne muscular dystrophy (DMD)
drug sent the company's stock soaring on Friday. Shares
of Sarepta
SRPT, -0.94% jumped 35% in morning trading after Thursday evening's Vyondys 53 approval.
Duchenne muscular dystrophy
or
DMD
is a rare disorder that mainly affects male children. About 8% of the children who have
DMD
have the gene mutation that Vyondys 53 treats.
Sarepta
's Vyondys 53 approval removes a major overhang f or the stock as concerns surrounding the future SRPT's commercial products such as Exondys 51 being pulled from the market and cash flows required to support SRPT's growing gene therapy platforms have now been lifted.
Sarepta
already markets Exondys 51, which was the first FDA-approved DMD treatment in 2016. And until now, it has been the company's only commercialized therapy, bringing in $99 million in sales in the third quarter, up from $78 million in the same period a year ago.
Till Aug. 19, when the regulator sent a complete response letter to the company citing a pair of risk concerns about the then experimental therapy, it was expected that Vyondys 53 would follow the same accelerated pathway as Exondys 51. The company's stock tumbled 18% to $120.31 that day and has since failed to recover to its year-to-date high of $156.91 on July 15. The stock closed Thursday at $100.47. Company officials said they were surprised by the letter at that time.
Sarepta
president and CEO Doug Ingram said in a news release, "In the span of four months, we commenced and completed the formal dispute resolution process culminating in the grant of our appeal, resubmitted our [new drug application] and obtained an approval–a great benefit to
DMD
patients awaiting treatment."
A
Sarepta
spokeswoman said Exondys51 and Vyondys53 both have an annual list price of approximately $300,000.
The expensive price tag has raised questions among experts even though there are limited treatment options for
DMD
patients. The Institute for Clinical and Economic Review, a watchdog that conducts comparative clinical effectiveness research, said in August that most insurers have responded to the high price of Exondys 51 by narrowing coverage. "Three years after approval, the manufacturer has provided no high-quality evidence of benefit, many patients and families are surely losing out, and only the manufacturer truly benefits from this deplorable situation," ICER chief medical officer David Rind said in a statement then.
Sarepta
is also developing casimersen, another experimental
DMD
treatment that is expected to receive an FDA decision in the first half of next year. But not all analysts believe that the approval of Vyondys 53 bodes well for the FDA's take on casimersen and other
DMD
medications in the industry pipeline.