Pharma Company That launched First US FDA Approved Cannabis Based Epilepsy Drug Post US$ 296 Million in Sales Turnover For First Year.
Sales figures for the first
cannabis
-based medicine in the United States are in and they're telling a bullish story, according to
GW

Pharmaceuticals
CEO Justin Gover.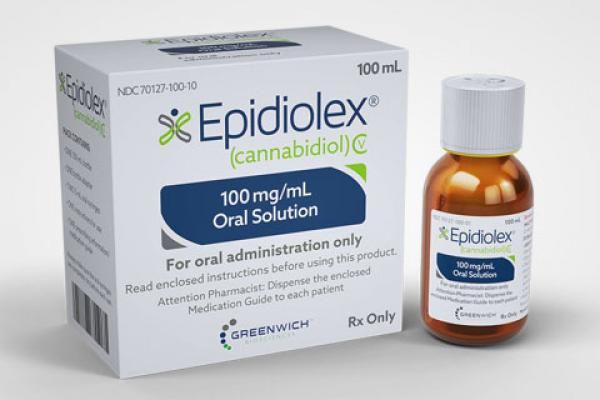 The
drug
,
Epidiolex
, which contains cannabidiol to treat severe forms of
epilepsy
, brought in $104 million in net sales in the fourth quarter and a total of $296 million in 2019 across the globe, the British
pharmaceutical
company preannounced for its quarterly and full-year performances.
Gover told
Thailand Medical
News during a phone interview, "It's been a superb period since the launch of our new
drug
in the beginning of 2019. I think proves that this kind of medicine is really making a difference to patients. It shows real value to the
healthcare
system, and it sets us up, I think, in a very nice way for what should be another great year for us in 2020 as we also expand into other markets."
The
drug
regulatory agency ie the U.S. Food and
Drug
Administration approved
Epidiolex
in 2018, and the oral solution became available later that year for patients ages two and older with Lennox-Gastaut syndrome and Dravet syndrome, two rare and severe forms of
epilepsy
. In 2015, about 3.4 million people were diagnosed with the central nervous system disorder, according to the Centers for Disease Control and Prevention.
Gover added, "It's a new mechanism to treat
epilepsy
. We're obviously treating very high-need patients, often children. They're having many seizures a day. So the ability to provide a real advance in this therapeutic area, together with the fact that this is the first ever
cannabis
product approved by the FDA, has together created I think an exceptional environment for us to commercialize this product."
CBD
or
Cannabidiol
, is a component from the marijuana plant that doesn't cause intoxication when consumed. The high associated with
cannabis
comes from tetrahydrocannabinol, or THC, which remains illegal federally but has been legalized for medicinal or recreational purposes in most states.
The
pharma
company,
GW Pharma
last year received approval from the European Union to market the same
drug
as
Epidiolex
in 28 countries on the continent. The company said it would roll out the product in France, Germany and the United Kingdom in the fourth quarter of 2019, followed by Spain and Italy this year.
The company is expected to report fourth-quarter and full-year 2019 earnings in late February. Epidiolex sales accounted for almost all of the company's revenue.
Experts from Wall Stre et is estimating $103.1 million in revenue for the fourth quarter and $305.2 million in revenue for the full year, according to FactSet. That would represent a huge boost from the $12.7 million
GW

Pharmaceuticals
brought in the year prior. Analysts are anticipating the company will break even on profitability.
The company will be marketing and distributing the new
Cannabis
based drug to more than 35 new markets in 2020 and is expected to increase its sales turnovers by at least twenty times for 2020.