A molar pregnancy is one in which the development of the normal fetus and its surrounding membranes is replaced by the abnormal formation of a mass of vesicles and cysts. This develops from the trophoblast, a layer of embryonic cells which gives rise to the placenta and other fetal membranes in normal life.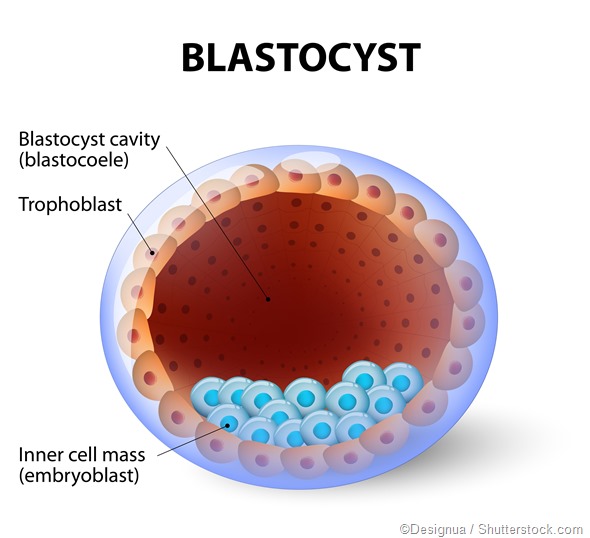 This is called gestational trophoblastic disease (GTD). Its treatment is by evacuating the tissue completely from the uterus, and monitoring the patient for complications of GTD.
Factors in treating a molar pregnancy
Factors that affect the decisions as to treatment include:
Type of GTD - partial or complete mole
hCG level
Maternal age
Presence of large ovarian cysts
Stage of pregnancy when the diagnosis was made
Type of pregnancy (e.g. molar, normal, missed abortion)
History of previous molar pregnancy or previous gestational trophoblastic tumors
Mother's wish to have more children
Treatment of hydatidiform mole
Patients with molar pregnancy are advised suction evacuation. This is by sucking out the contents of the uterus using a vacuum aspirator tip introduced into the uterus under local anesthesia. The tissue obtained is sent for histological examination.
A partial mole may sometimes be carried forward until delivery, because of the presence of the fetus. However, such pregnancies carry a very high risk because of associated fetal abnormality, hypertension, and preterm birth. The molar pregnancy may also have a higher risk of becoming malignant or persistent.
In older women who do not plan to have any more children, a hysterectomy may be chosen to reduce the risk of persistent GTD.
Follow-up
Follow-up of every woman who has had a molar pregnancy is mandatory, whether partial or complete. This is because of the risk of developing a gestational trophoblastic tumor or neoplasm (GTN), which is the cancerous form of GTD. The focus of follow-up is to confirm that treatment is successful and identify persistent GTD or GTN.
Follow-up should include regular blood hCG testing and asking about symptoms such as irregular bleeding from the uterus. The hCG level is usually above 100 000 IU/L in a complete mole, but may be normal or slightly raised in a partial mole. Following evacuation, the hCG level falls dramatically within a couple of days, to the normal level of a non-pregnant woman. When this drop fails to occur, or a rise is seen, persistent GTD is diagnosed.
Persistent GTD occurs after a partial mole in 0.1-4% of women, but metastasis is very rare. It is most likely to arise within 12 months of evacuation, and most commonly within 6 months.
After a complete mole is evacuated, the risk of persistent GTD is 5 times higher. This risk drops somewhat following a hysterectomy.
Weekly testing of this hormone will alert one to the possibility that GTN has developed because the hCG level will fail to drop, or will continue to rise, even after uterine evacuation. Follow-up should continue for at least 6 months after the levels reach normal following evacuation. Failure to do so shows that the GTD is persistent or that GTN is present.
Follow-up should also include frequent vaginal examination is also done during this period to pick up vaginal metastases early, and to confirm that the uterus is shrinking back to normal, as expected.
Contraception and pregnancy
Women are advised to use hormonal contraception (oral contraceptive pills) throughout the follow-up period to avoid any rise in hCG due to pregnancy. This could prevent the timely diagnosis of GTN following molar pregnancy. Contraception also prevents early recurrence of GTD. It may be stopped after 6-12 months of a normal hCG level, and follow-up may be terminated.
If the hCG level rises and the woman has not been regular with follow up, ultrasound scanning should be used to rule out pregnancy. With any new pregnancy, careful scanning should be done early, as there is a 1-2% risk of having a second molar pregnancy.
Treatment for persistent GTD consists of chemotherapy or surgery. The most common GTN is the choriocarcinoma. GTN occurs at a rate of 1 per 200 partial moles, and 15 per 100 complete moles. Such tumors can spread to the lungs, liver, or brain.
Prognosis
Women with a molar pregnancy usually do well after evacuation. GTN may develop in up to 15 of 100 women who had complete moles, and 1 in 200 women with partial moles. GTN has a 98% cure rate following treatment.
Recurrent hydatidiform mole is very rare, and often runs in families. Certain genes have been linked to its recurrence, namely, NLRP7 and KHDC3L. Such moles are usually diploid and contain copies of DNA from both parents. The mutations are recessive in type.
Invasion and metastasis in molar pregnancy
About 15% of complete moles invade the uterine wall, and 4% of them spread to distant locations. In these women, abundant trophoblastic proliferation has already occurred at the time of evacuation. Partial molar pregnancy is associated with a lower risk of persistence, about 1-6%.
Risk factors for persistent GTD include:
hCG above 100 000 IU/L
Abnormally large uterus for stage of pregnancy
Large theca-lutein cysts above 6 cm in diameter
Older maternal age
History of previous molar pregnancy
High-risk moles have a 50% risk of persistence but this can be reduced to 15% with preventive chemotherapy. Many centers advise starting chemoprophylaxis immediately after evacuation, usually with methotrexate, actinomycin D, and cyclophosphamide.
References