A novel
medical imaging
startup based in Israel, aiming to upend the
medical imaging
business just raised US$26 million in its most recent round of funding, more than doubling its total support from investors that include Fujifilm and
Foxconn.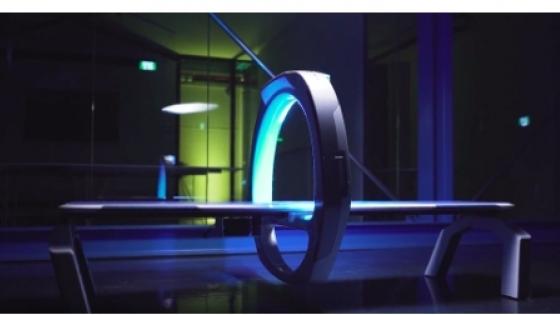 The Nanox.Arc
The
medical device
startup called
Nanox
has developed a new digital x-ray device that carries a much smaller footprint and cost when compared to traditional modalities. The vendor is eyeing "mass deployment" of more than 15,000 of its systems across the globe in the near future, according to an announcement.
Nanox
is looking to use a pay-per-scan model and would control all ends of the process including storing images in their own cloud, pinpointing radiologists for interpretation and providing artificial intelligence systems to understand the bigger picture.
Founder and CEO Ran Poliakine said during a recent press conference, "Eradicating cancer" is their eventual goal.
He told
Thailand Medical
News, "
Nanox
has achieved a technological breakthrough by digitizing traditional x-rays, and now we are ready to take a giant leap forward in making it possible to provide one scan per person, per year, for preventative measures."
The startup company based in Neve Ilan, Israel while making its business case, pointed to a 2012 report World Health Organization report, which found that two-thirds of the global population lacks access to
medical imaging
. Many others, meanwhile, wait in long lines for scans to diagnose their condition.
Subject to regulatory approvals in various markets, the
Nanox
.Arc would fill this void under a pay-per-scan business model at a fraction of the price tag for traditional CT, MRI and PET. Images would be transmitted directly to the Nanox Cloud, which handles analysis and billing. Hospitals and radiologists, meanwhile, would have real-time access to the server across the globe, according to the company.
The first new
medical devices
are expected to make a debut in mid-June 2020 initially in Israel and the US.