China COVID-19 Cases Escalate In Hebei Province as Conditions In Beijing Come Under Control. Parts Of Hebei Under Strict Lockdown, Xinjiang Province Next
China COVID-19
: As the situation comes under control, various part of China are witnessing sporadic burst of new COVID-19 cases. The latest is Hebei province. Roughly 600,000 residents in Hebei province have been placed under severe restrictions reminiscent of earlier lockdowns.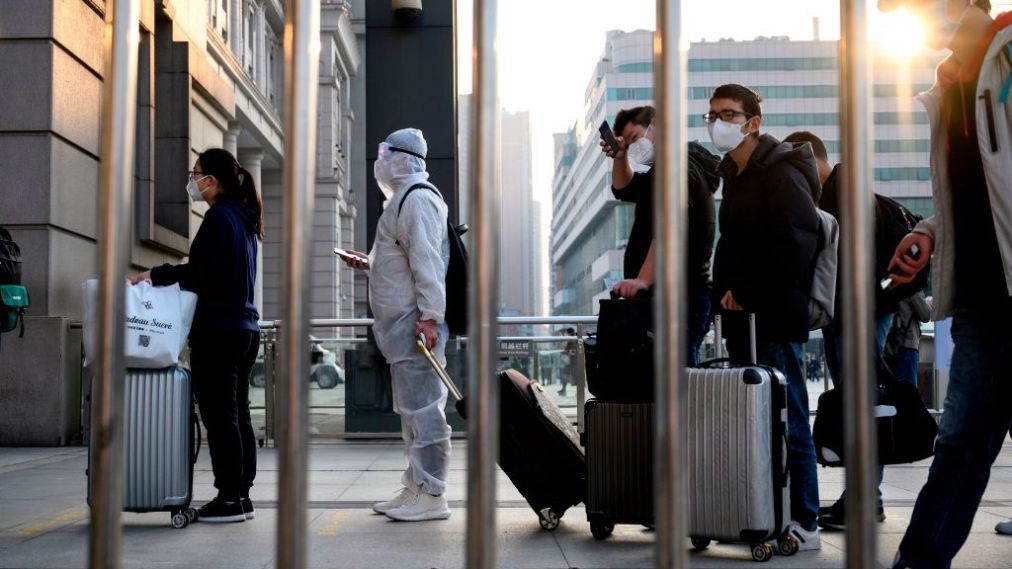 Chinese Health authorities are saying there are only 13 confirmed COVID-19 cases in Anxin, just 140 kilometres from the Beijing where the latest outbreak began. The county in northern China has been "sealed off" with its 600,000 residents placed under tight restrictions after more than a dozen Covid-19 cases were reported all linked with the Xinfadi market cluster in Beijing. Local doctors are reporting hundreds more patients exhibiting symptoms but have to be tested.
The typical draconian measures affecting every village, residential community and building were announced on Saturday by local authorities in Anxin county, Hebei province, with immediate effect. Since the start of the latest outbreak in Beijing two weeks ago, there have been 13 cases in Anxin, with another five people found to be asymptomatic carriers of the virus, Shanghai newspaper Jiefang Daily reported. But the situation at local hospitals are showing a different picture with crowds of sick people trying to get treatment.
China's new coronavirus-handling work team said the situation was "extremely severe" and the restrictions were necessary to prevent the virus coming in from other regions as well as from spreading within Anxin, about 140km (87 miles) from the capital.
The new measures were described as "sealed-off management" but are reminiscent of the complete or partial lockdowns imposed by a number of Chinese cities when the coronavirus pandemic was at its peak earlier in the year. Unless they need to go to hospital or are engaged in epidemic prevention work, people will not be able to leave their homes.
It was announced that no non-residents or vehicles will be allowed to enter villages, communities or buildings and each family will have to assign one person to go out just once a day, with an entry pass, for necessities. People will also be required to register with their identity cards and have their temperatures checked each time they pass through village, community or building entrances.
The new coronavirus work team said residents should monitor each other and the police authority would punish those breaching the rules. The local government is also urgently recruiting 80 epidemic prevention volunteers who must be university students or hold a degree.
Meanwhile there are reports that the province of Xinjiang might also be placed under lockdown as new cases of infections have been also reported there.
For more on
China COVID-19
new outbreaks, keep on logging to Thailand Medical News.