Fake News? Airlines Discussing Whether To Admit COVID-19 Vaccinated Customers Because Of The Risk Of Blood Clots. 4 British Airways Pilots Dead!
There is viral news circulating around various online news sites and communities about the deaths of 4 British Airways pilots with some making claims that the 4 pilots died as a result of developing
blood clots
while on flight after having been vaccinated with the COVID-19 vaccines. One twitter thread was also making these claims and there was statements from an official British Airways account confirming the deaths of these 4 pilots but details of their deaths were not disclosed officially.
https://twitter.com/4_04_Not_Found/status/1405546158785806341?ref_src=twsrc%5Etfw%7Ctwcamp%5Etweetembed%7Ctwterm%5E1405546158785806341%7Ctwgr%5E%7Ctwcon%5Es1_&ref_url=https%3A%2F%2Fhealthimpactnews.com%2F2021%2F4-british-airways-pilots-dead-following-covid-19-injections-while-spain-and-russia-prohibit-vaccinated-from-air-travel%2F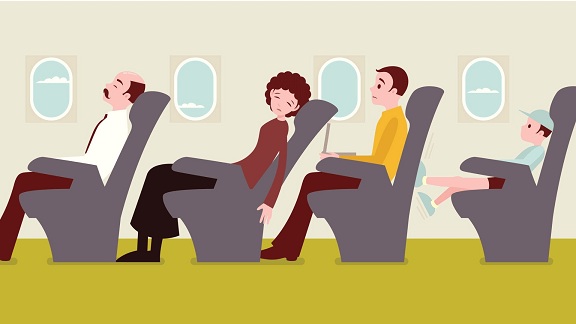 Thailand Medical News cannot confirm whether these news are true or fake but interestingly many other news sites in many countries in Europe including Spain and now even Russia are claiming that airlines and even authorities are considering flight bans for those that have been vaccinated.
https://uncutnews.ch/medien-in-spanien-und-russland-fluggesellschaften-gehen-das-problem-der-blutgerinnsel-an-und-empfehlen-geimpften-personen-nicht-zu-reisen/
https://mpr21.info/las-aerolineas-se-enfrentan-al-problema-de-los-coagulos-con-recomendaciones-de-no-viajar-a-las-personas-vacunadas/
https://live24.ru/obschestvo/privitym-ot-koronavirusa-sars-cov-2-mogut-zapretit-letat-na-samoletah.html
This off course does not make sense considering that most countries are trying to open up their countries to promote tourism and are actually travel and tourism to those that have been vaccinated.
These sites are claiming that the world's major airlines are discussing whether it is advisable to admit vaccinated customers, because of the risk of blood clots they run as a result of the vaccines being used. The policy has been for many years that people with an increased risk of blood clots could only fly under strict supervision.
https://www.cdc.gov/ncbddd/dvt/travel.html
The policy recommends that these individuals should not fly unless they are in a life-threatening situation, as at a certain altitude, people who have been inoculated are at risk of complications such as stroke, thrombosis or heart attack if they are sensitive to it.
There are several reports that warn that those who receive t he injection (regardless of the brand) may have clotting and bleeding problems as one of the main reactions. All these reactions are similar to the restrictions that have been in place for years on passenger air travel.
Australian media, ABC News however came out and debunked all these news as fake.
https://www.abc.net.au/news/2021-05-14/airlines-debunk-vaccinated-travellers-ban-rumours-coronacheck/100134084
But mainstream news sites in Europe and Russia are still insisting that the stories are true and when one considers that certain COVID-19 vaccines do actually give risk to the risk of blood clots, maybe the story makes sense.
We are still awaiting for clear directions from the WHO and the U.S. CDC on this issues.
Also at the moment, we cannot confirm as to whether any of these news stories are true or fake just yet.