BREAKING! COVID-19 Ventilators: University Of Liverpool Researchers Show That CPAP Machines Could Do Away With Need For Ventilators For COVID-19 Patients
COVID-19 Ventilators
: A recent study by researchers from University Of Liverpool and Liverpool University Hospitals show that the administration of continuous positive airway pressure (CPAP) may help in avoiding mechanical ventilation in COVID-19 patients.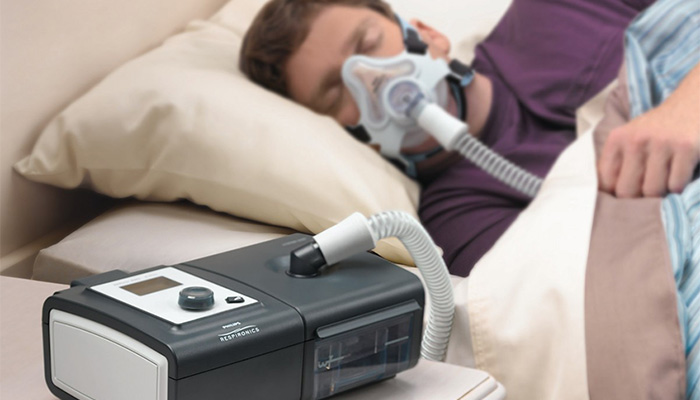 The results of the study are significant as CPAP is less invasive and less costly than invasive ventilation.
The research findings published in the journal BMJ Open Respiratory Research, demonstrate that CPAP administration outside ICU or high dependency unit environment helped in avoiding mechanical ventilation in 58% of the patients. Significantly, a further, 79% (19 out of 24) patients survived and were discharged.
https://bmjopenrespres.bmj.com/content/7/1/e000639
The current COVID-19 pandemic has affected over 14.8 million people worldwide. 6% to 12% of the patients become seriously unwell and of this 20-30 % require critical care support.
Continuous positive airway pressure or CPAP is a potential supportive treatment for patients in type 1 respiratory failure. But there are some concerns about its use in COVID-19 including the risk of lung barotrauma and increased SARS-CoV-2 aerosolization.
However, with early anecdotal experience, the newer guidelines are suggesting CPAP as an option for care sans any evidence for its efficacy. To address this knowledge gap, Dr Rebecca Nightingale, Department of Clinical Sciences, Liverpool School of Tropical Medicine, Liverpool, UK, and colleagues presented a case series to describe and evaluate their experience of CPAP for the treatment of type 1 respiratory failure in COVID-19 patients.
The research study included 24 COVID-19 patients with type 1 respiratory failure. They were given CPAP in a repurposed unit of negative pressure rooms. Initially, they were given 1 hour of CPAP with a starting level of 5 cm H2O and increasing to 10 cm H2O, as needed. Oxygen flow was gradually increased to maintain oxygen saturation >94%.
Main significant findings of the research study include:
-More than half of patients (14/24, or 58%) avoided invasive ventilation and were successfully weaned off CPAP and discharged.
-Interestingly only 1 patient died on CPAP.
-9 of 24 patients or 38% required intubation.
-4 of 9 or 44% died after invasive mechanical ventilation.
-Most significantly 79% of the patients (19/24) survived.
Dr Nightingale told Thailand medical News, "Overall, our results were positive; we were able to safely administer CPAP outside the walls of a critical care or high dependency unit environment and over half of patients (58%) avoided mechanical ventilation and a total of 19 out of 24 (79%) have survived and been discharged from our care."
With acute ventilator shortage in many parts of the world coupled with the heavy price tags, CPAP devices might provide a relief to many parts of the world as the number of infected and critical patients start rising again.
For more about
COVID-19 Ventilators t;
, keep on logging to Thailand Medical News.