International health insurance for expats: How to choose between local insurance or an international health insurance plan. When is expat medical insurance necessary?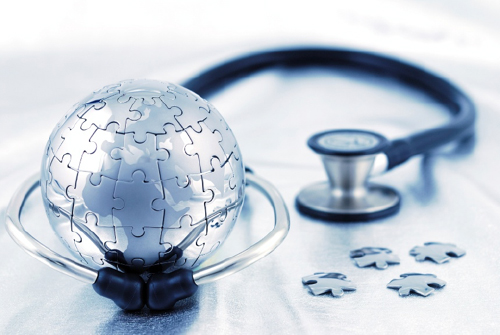 At what point do you need to consider international health insurance? How can you choose between so many expat medical insurance plans?
There are numerous factors to consider when looking to live and work abroad, not least those relating to your health and wellbeing. Finding the appropriate level of health coverage is essential for expats, but with so many options it can be difficult to know which package is adequate for expatriate healthcare. How many countries do you need to be covered in? Is a local insurance adequate or do you need international health insurance?
Certainly, many countries have well-developed healthcare systems that cover free or subsidised local healthcare for both local and foreign residents. State-run
insurance and healthcare
schemes, as well as local private insurance plans, often provide expats with an adequate basic level of healthcare cover. However, if you find yourself frequently travelling between countries then international health insurance may be required to fill the gaps that local healthcare cannot cover.
Local versus international health insurance: What's the difference?
Local healthcare coverage is primarily designed to offer you medical insurance in your designated country and comes in the forms of:
free state health cover, common in countries such as the UK and Spain;
through state health insurance providers, such as in Belgium, France or the Netherlands;
through a private health insurance provider, which offers access to local private facilities and shorter waiting times for treatment.
Many expats find that local healthcare coverage is adequate, particularly in nations which have reputable and well-established healthcare networks, as the costs are generally lower than those associated with international health insurance packages. Some local healthcare systems, however, do have limitations – long waiting times is a common issue – in which case a local private plan can be useful.
An international health insurance plan, however, provides you with coverage wherever you go; in your country of residence, your home country and any countries you travel to abroad. It may also offer additional services in the country you live in, such as a wider choice of hospitals, access to English-speaking doctors, limited expatriate healthcare, and extra treatments such as dental and maternity care, that may not be included in certain local packages.
However, it is important to note that for some features, for example if you want private maternity coverage, you will need to have been covered for a minimum amount of time, such as 6–12 months
,
while state health cover will sometimes cover you once you are registered.
Do you need international health insurance to travel abroad?
Some local private health insurance plans will cover you while travelling abroad but typically only until a set amount of time – for example, up to three months – and only for urgent or emergency medical treatment. If you find yourself in a situation that requires you to frequently travel, move between countries or spend extended periods abroad, a local plan is often not adequate for expatriate healthcare.
In essence, international health insurance covers you wherever you go, meaning you don't have to worry about purchasing cover every time you travel to a new country. A comprehensive international health insurance package can cover you for a range of eventualities, including sudden illness, treatment of injuries and evacuation and repatriation in case of emergency, the latter which are typically not covered by local insurances.
It should be noted, however, that if you are a citizen from the European Economic Area (EEA – European Union plus Iceland, Norway and Liechtenstein) or Switzerland based in Europe, then the European Health Insurance Card (EHIC) entitles you to receive expatriate healthcare in all European Economic Area (EEA) countries and Switzerland. This does not, however, entitle you to free treatment – rather you will receive state healthcare at the same price as a national of that country. The EHIC, however, typically only covers emergency or necessary treatment.
Avoid a 'coverage gap': Safely switch policies when moving abroad
If you are moving country, either for a short period of time or permanently, it is first of all important to ensure that your current health insurance package remains valid until the day you depart.
In many cases, health insurance companies will request that you cancel your policy in writing, either by post or online. There may be some cost involved in the cancellation, particularly if you have any outstanding payments or cancel before the allowed time. Some policies may have restricted cancellation dates, such as three months before your package expires or on 31 December of each year.
If you receive state healthcare cover then the cancellation process will vary according to the country you are in. For example, in the Netherlands where state healthcare is mandatory for all expats, your insurance automatically ends once you cease to be employed in the country.
Unless you already have international health insurance coverage, the next step is to then arrange healthcare cover in the country you are moving to. This may involve either state or private insurance.
However, in some cases, this can cause a gap in your coverage; it may take time before you can cut through the red tape to access local health insurance abroad, or there may be restrictions on how long you need to be paying social security before you are eligible for certain free medical treatments.
For these reasons and more, some expats opt to take out international health insurance before moving abroad to avoid this lapse. It also eliminates the need to arrange health insurance immediately after arrival, so you can have time to first deal with the pressing aspects of relocation.
International health insurance cost
Most international health insurance companies allow you to narrow your cover to specific regions, which tends to consist of either Europe-only or worldwide coverage that either includes or excludes the US. This is primarily due to the high cost of medical care in the US, and international health insurance companies offer considerable discounts if you exclude the US from your coverage, and is one way to find cheap international health insurance. You can of course opt to include the US in your package, albeit at a higher price.
Even if the majority of your travel is within Europe, you may want to consider worldwide expat medical insurance so you are covered if you ever have to travel farther afield at short notice. You can find cheap international health insurance that excludes doctor visits or outpatient care, such as seeing a specialist or getting an x-ray, but instead focuses on inpatient care and other emergency treatments.
Another large price influencer is the deduction level; the higher the amount you are willing to pay towards your healthcare greatly reduces your insurance payments (for example, paying the first EUR 500 per year or more of all your claims). This can be one way to get cheap international health insurance.
Your international health insurance cost is typically calculated on numerous factors, such as:
your age
medical history
area of coverage required.
What is covered by international health insurance?
Generally, the core package offered by international health insurance companies covers more or less the same treatments you'd receive from local coverage, such as:
Hospital care
Surgery
Emergency dental treatment
General consultation fees
Cancer treatment.
You can, however, personalise your expat medical insurance with a number of extra features to ensure your personal needs are covered. This can include everything from physiotherapy and psychiatric treatment to the cost of prescription medicine, vaccinations and eye tests. Women can opt for maternity cover, which is generally included in premium or 'gold' international health insurance packages.
Travelling to regions where local health services are less developed can be a concern, particularly for those with pre-existing medical conditions which may require treatment at short notice or ongoing monitoring. In such cases, you may wish to seek out expat medical insurance that includes medical evacuation, which enables you to be transferred to more advanced medical facilities when the local health service can't treat you.
International health insurance comparison
By searching 'international health insurance comparison', a number of international health insurance websites pop up offering policy details from different international health insurance companies.
Doing an international health insurance comparison can increase your changes of finding cheap international health insurance, although this should be carefully balanced against what expatriate healthcare you really need to make sure it is useful.
International health insurance companies
When evaluating the different international health insurance companies, the first step is to read international health insurance reviews to get an idea of the quality and involvement of their customer services. You can also ask local experts.
What should you look for in a health insurance plan?
Time and planning is required to properly assess the additional services on offer when choosing between local insurance and an international health insurance. Physiotherapy or psychiatric treatment may not be on your list of top priorities, but those are the type of treatments which can prove costly if you find yourself in urgent need of them while abroad. Supplement insurances are particularly useful if there are certain treatments you expect to use or have an ongoing condition.
It's easy to focus on keeping your health insurance cost as low as possible, but it's equally important to ensure your most-pressing health needs are covered so your insurance is useful to you. Consider all aspects of your lifestyle. For example, if you intend to participate in sporting activities or scuba diving then it's important you have a detailed overview of which activities your health insurance policy covers. In the event you sustain an injury from a sport such as skiing or motorbiking, and if they aren't specifically listed in your insurance contract, you may well find yourself liable for all treatment costs, which defeats the purpose of taking out a local or international health insurance plan in the first place.
Some points that are particularly important to check include:
The deductible and co-payment amount
If medical evacuation and repatriation coverage is offered or not
What differences exist in coverage between local private and international health insurance plans
If there is 24/7 support, if it is worldwide (and free), and in your native language
If the plan has a cooling-off or cancellation period
What pre-existing conditions are excluded
How easy is the bill settlement and reimbursement system
The size of the network of hospitals, doctors and medical facilities you can choose from.