Thailand Coronavirus Updates: 3 New Cases Reported Including One Thai Who Lied About Visiting Japan And Possibly Has Infected An Entire Hospital!
Thailand
has reported 3 new
coronavirus
infected cases, all Thai nationals. Two of the patients, a husband and wife had recently travelled to Japan and visited Hokkaido, taking advantage of the cheap airlines and travel packages due to the
coronavirus
and upon returning had infected an 8 year old boy.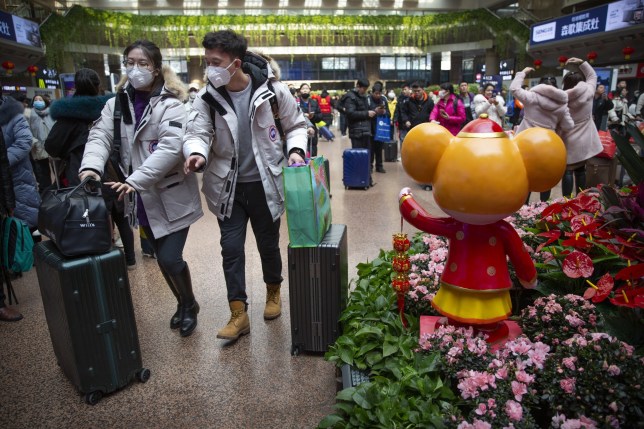 The new cases
brings Thailand
's total number of
coronavirus
infected cases to 40 but 22 have already been deemed as fully 'cured' according to health authorities and discharged while the rest are hospitalized.
One of the patients have been criticized by health authorities and also the public and media for being irresponsible after having lied to a hospital that he had visited in Sai Mai area called B.Care Medical Center. He denied that he had recently travelled to any high risk country.
He visited the hospital after developing fever and cough on Sunday and denied to staff that he had travelled anywhere in the last month but subsequently admitted the next day that he had travelled to Japan, after having more than 30 hospital staff exposed. He was tested positive for the
coronavirus
that day itself.
All the exposed staff have been tested and have been asked to self-quarantine for 14 days (though latest studies are showing this this might not be effective.)
Thailand
's Public Health Minister Anutin Charnvirakul was extremely upset about this case as the individual could be a
coronavirus
'super spreader."
Relatives, passengers, cabin crew and students in the boy's class were all being tested, health officials said.
Khun Anutin added that public health officials will be prohibited from travelling to risky countries. If travel is required, personnel are required to self-quarantine for 14 days. These countries include China, Macau, Hong Kong, Taiwan, South Korea, Singapore, Italy, Iran and Japan.
Khun Anutin further added that Covid-19 has been classified as a dangerous communicable disease. Under the change, anybody with suspect symptoms after visiting a high-risk country must report to the authorities within three hours. By law, returning travellers must report where they went to disease control officers stationed at all airports.
Khun Anutin said. "Those who are planning to travel abroad in this period, if it's possible to avoid that, please avoid it," "We are entering a full war with Covid-19."
At the briefing, the health minister again discouraged Thais from unnecessary travel. "For the airlines, please reduce promotions,"Khun Anutin said. "Even though tickets are cheap, it could be your last holiday."
For more on
Thailand Coronavirus
situation, please keep checking at:
https://www.thailandmedical.news/articles/coronavirus