New Research Reveals That For Years Hospitals and Doctors Have Been Prescribing and Charging Patients Antipsychotic Drugs That Had No Effects!
Two teams of researchers from John Hopkins University School Of Medicine in Baltimore have discovered through a systemic review study of haloperidon and other second-generation antipsychotics that were prescribed for patients for the prevention or treatment of delirium for hospitalized patients or out-patients, that the drugs did not have any effect nor even treat the condition in any way.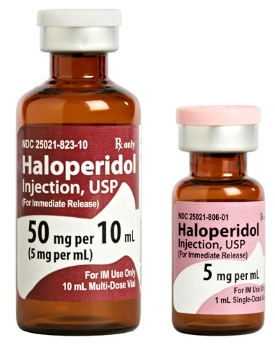 The discovery has created an uproar in various consumer and trade bodies in the US and EU and the findings have been published in the journal of the Annals of Internal Medicine. Consumer bodies have called the US FDA to review the initial pharma company's applications and approvals.
Dr Esther S. Oh, Lead researcher and her team from John Hopkins conducted a systematic review to assess the benefits and harms of antipsychotics for preventing delirium in adults patients. Data were reviewed from 14 randomized controlled trials (RCTs). The medical researchers found that delirium incidence or duration, hospital length of stay, and mortality did not differ with haloperidol or placebo.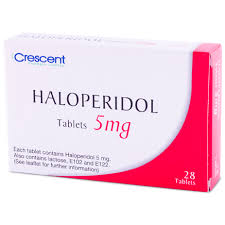 Little to no evidence was seen for the effect of haloperidol on cognitive function, delirium severity, inappropriate continuation, and sedation. Second-generation antipsychotics did not seem to lower delirium incidence in the postoperative setting.
Another team led by Dr Roozbeh Nikooie, also from the Johns Hopkins University School of Medicine, and his team conducted a systematic review to examine the benefits and harms of antipsychotics for treating delirium in hospitalized adults. Data were included from 16 RCTs and 10 observational studies.
The medical researchers found that for haloperidol and second-generation antipsychotics versus placebo, there was no difference in sedation status, delirium duration, hospital length of stay, or mortality. For haloperidol versus second-generation antipsychotics, no difference was seen in delirium severity and cognitive functioning, insufficient or no evidence was seen for the comparison of antipsychotics versus placebo.
As a research of these new findings, the medical researchers have issued announcements that the medical community with regards to use of antipsychotics for broad treatment of delirium, should stop the usage of this clinical practice to treat delirium the findings were sufficient to prove that it was as good as placebo if not worst.
The researchers did not comment when asked about what were the negative effects associated with taking these drugs or even conditions that can arise from long term usage.
Reference: Antipsychotics for Preventing Delirium in Hospitalized Adults: A Systematic Review
Esther S. Oh, MD, PhD; Dale M. Needham, MD, PhD; Roozbeh Nikooie, MD; Lisa M. Wilson, ScM; Allen Zhang, BS; Karen A. Robinson, PhD *; Karin J. Neufeld, MD, MPH * ttps://annals.org/aim/fullarticle/2749494/antipsychotics-preventing-delirium-hospitalized-adults-systematic-review">https://annals.org/aim/fullarticle/2749494/antipsychotics-preventing-delirium-hospitalized-adults-systematic-review