US Medical News: Optimism As COVID-19 Infections And Death Rates Seem Dropping In America.Only 19,044 New Cases And 586 Deaths In the Last 24 hours
US Medical News
: There is beginning of some optimism as despite shutdowns being lifted and the ongoing protests in various states all over America with regards to criminal nature of the police force in the US, COVID-19 infections and deaths seem to be dropping.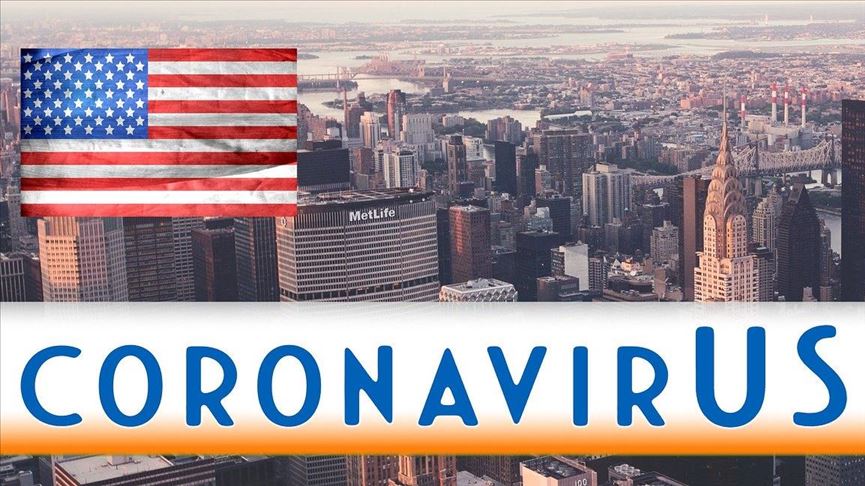 In the last 24 hours, (8th June), there was only 19,044 new confirmed COVID-19 infected cases while there was only 586 COVID-19 related deaths.
So far there has been a total of 2,027, 438 individuals who have been infected with the SARS-CoV-2 coronavirus in the United States while about 773,509 are deemed to have 'recovered' according to health authorities. 17,018 COVID-19 patients are in critical condition.
So far a total of 113,125 Americans have died from the COVID-19 crisis.
According to the US CDC, a total of 21,728,371 COVID-19 tests has been conducted (note that it does not say persons as some people could have been tested 2 to 3 times or even more, hence we do not know how many people have really been tested.) out of a total population of 330, 887,012 individuals.
Another more important metric is the positivity rate, that is, out of all tests conducted, how many came back positive for COVID-19.
As of June 7, the United States had an average daily positivity rate of 14 percent, well above the World Health Organization guideline of 5 percent over two weeks before social distancing guidelines should be relaxed.
New York City, the epicenter of America's coronavirus outbreak began partially reopening its shattered economy Monday after almost three months of lockdown, as the World Health Organization warned the health crisis was "worsening" worldwide.
About 400,000 New Yorkers were allowed to return to work as retailers began offering limited in-store and curbside pickup, with construction and manufacturing also permitted to resume operations.
The COVID-19 pandemic caused more than 21,000 confirmed and probable deaths in New York after America's most populous city quickly became ground zero of the US epidemic in late March.
New York Mayor, Bill de Blasio hailed the first easing of restrictions but warned residents that they must continue to social distance and wash their hands regularly.
The questions as to whether or not things really getting better in America with regards to the COVID-19 crisis can only be answered in the next few weeks as long as the Trump administration keeps on conducting more testings while also truthfully reporting on the actual scenario without any concealments or lies.
For more on
US Medical News
, keep on logging to Thailand Medical News website.