Shocking Discovery! Northwestern University Study Finds That Mild COVID-19 Infections Triggers Enhanced Autoantibody Production Despite Vaccination!
Long COVID
: New study findings are raising alarm bells as scientists have discovered that even mild cases of COVID-19 can lead to long-term autoimmune issues in patients, whether they suffer from long COVID or not. Furthermore, vaccination doesn't seem to help in reducing autoantibody levels in these individuals. These discoveries call for an urgent reassessment of vaccination and infection prevention strategies.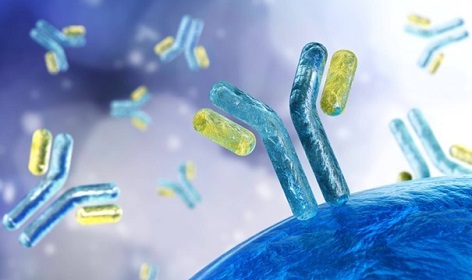 Pic Credit: ustas7777777/Shutterstock
Long COVID
, or post-acute sequelae of SARS-CoV-2 infection (PASC), affects about one-third of COVID-19 survivors and is characterized by persistent symptoms like fatigue, brain fog, and muscle pain. While mRNA vaccines have been successful in preventing severe acute COVID-19 cases, they haven't made a significant dent in the prevalence of long COVID.
Previous studies have associated humoral autoimmunity with severe acute COVID-19 and long COVID. However, it remained unclear whether mild cases of the virus could provoke autoantibody responses and if vaccination could reduce these responses in long COVID patients.
In this news study by scientists from Northwestern University-USA, the researchers observed three critical findings:
-First, mild COVID-19 infections led to a significant increase in autoantibody levels in long COVID patients and, to a lesser extent, in COVID convalescents without persistent symptoms.
-Second, antibodies associated with systemic lupus erythematosus (SLE) and inflammatory myopathies were not reduced after receiving mRNA vaccine booster doses.
-Lastly, higher autoantibody levels in long COVID patients correlated with cognitive dysfunction and increased severity of neurological symptoms.
Alarmingly, the study revealed that over 88% of long COVID patients and 85% of convalescent controls had significant elevations in multiple autoantibodies after infection, which didn't decrease even after vaccination. This highlights the importance of preventing infection in the first place, as vaccines may not protect against autoimmune sequelae if a person contracts the virus.
Interestingly, high levels of the dermatomyositis antibody MDA5 were found exclusively in long COVID patients, suggesting that MDA5 could be a potential biomarker for long COVID. However, further research is needed to understand the common pathogenic mechanisms between long COVID and severe acute COVID-19.
Additionally, the study found that booster vaccine doses did not decrease autoantibody responses in long COVID patients or convalescent controls.
This implies that vaccination alone cannot combat autoimmunity resulting from exposure to SARS-CoV-2. Moreover, high levels of SLE autoantibodies were associated with a lower vaccine-elicited Spike IgG response in long COVID patients, indicating that the shift towards autoimmunity might reduce the protective effect of vaccination against subsequent infections.
These study findings underscore the need for additional strategies to curb the spread of SARS-CoV-2, including the development of vaccines that can prevent infection instead of merely reducing the severity of acute disease. Longitudinal studies are also necessary to determine if autoimmune responses in COVID convalescents could lead to long COVID symptoms after recurrent infections despite vaccination.
In conclusion, this groundbreaking study emphasizes the urgent need for more public health measures to reduce the spread of SARS-CoV-2 in communities, as mild COVID-19 infections can have long-lasting autoimmune consequences, regardless of vaccination status.
The study findings were published on a preprint server and are currently being peer reviewed.
https://www.medrxiv.org/content/10.1101/2023.04.07.23288243v1
For the latest
Long COVID
news and research updates, keep on logging to Thailand Medical News.