More Chinese Cities On Lockdown , Besides Wuhan , Now Huanggang and Ezhou As Well While Infection Rates Are Soaring
The situation in
China
is now getting worrisome with more cities are on lockdown. Initially
Wuhan
with a population of 11 million was placed on lockdown. Now
Huangggang
with a population of 7.5 million and
Ezhou
with a population of I million is also being placed in lockdown. Speculations are that certain parts of
Shanghai
,
Shenzhen
and even
Beijing
will be next.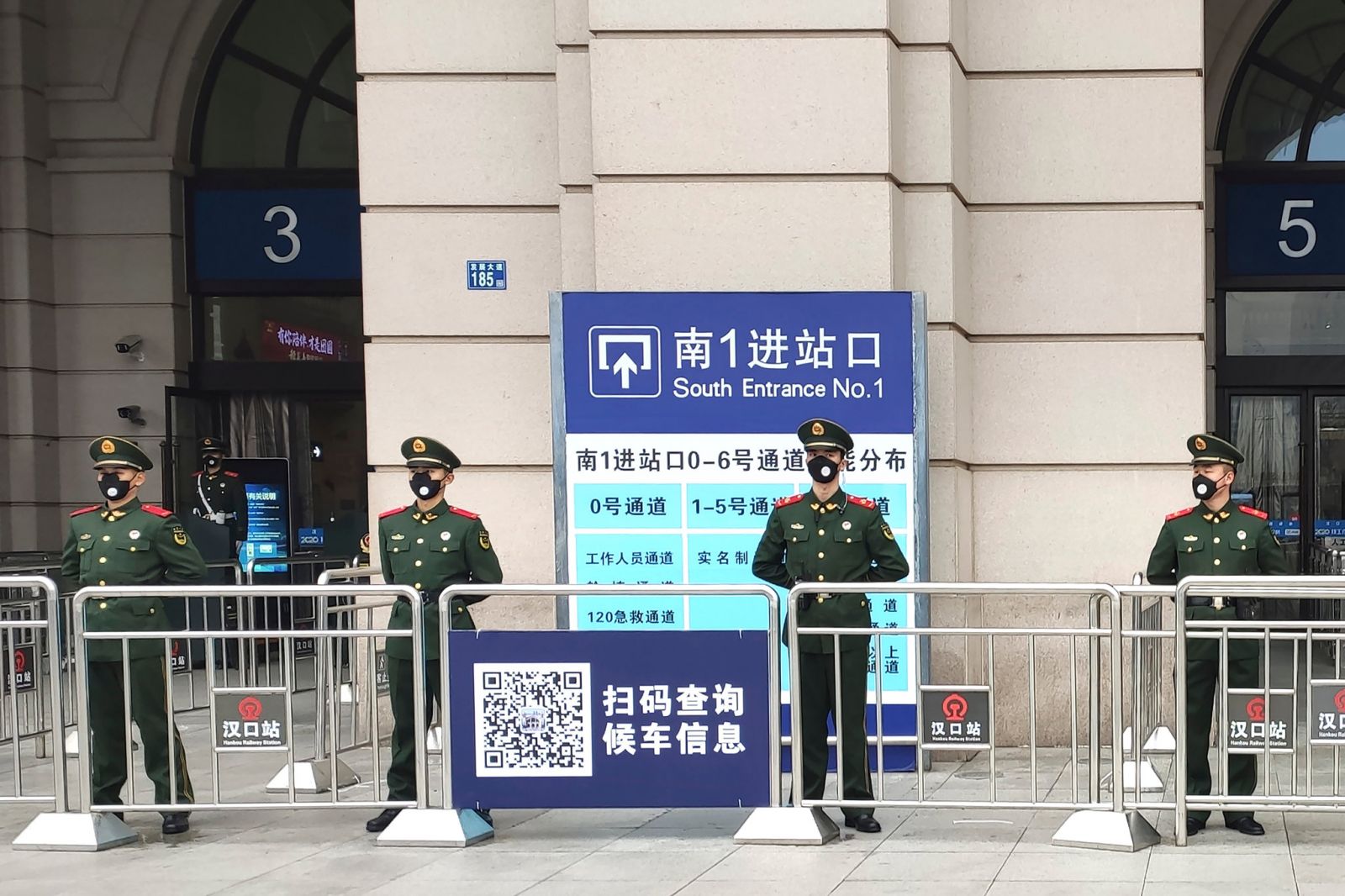 Chinese Army Staff Block Access To All Transport Stations in Wuhan
Sources that that the whole Chinese army has been put on alert to help and that most government entities have been asked to cancel all holidays for their staff and that they are to return to work as it's a national emergency.
Also, all media both local and foreign are not allowed in any of the lockdown cities and photography and video shooting is strictly prohibited.
Also for the last 16 hours , Chinese officials are refusing to disclose any details about updated death rates or the number infected but sources are saying that the number infected has now reached more than 1,000 and deaths have also increased tremendously. One doctor at a state hospital in
Wuhan
told
Thailand Medical
News that there has been at least 3 additional deaths in that hospital alone within the last 10 hours.
The situation is expected to get worst as more people are panicking in
China
and are merely trying to travel out of their cities or to other nearby Asian countries.
Doctors at state hospitals are also complaining that they are not allowed to take off or even go home after their actual working hours and that hospitals are getting over stressed.
Meanwhile, research teams in Europe and the US are trying to study the new virus,
2019-nCoV
and also have started trying to re-examine all past
vaccines
that were being developed for the
MERs coronavirus
.
However many are saying that it is still too premature for a
vaccine
to be developed as the actual strain of
virus
has yet to be properly identified and studied coupled with the fact that it is mutating rapidly.
In one hospital in
Wuhan
, more than 5 health staff were infected by a patient indicating that the
virus
is indeed mutating to become more potent and virulent.
Meanwhile in Macau where the first case was confirmed, there are now another two cases that are being investigated and authorities there have cancelled all Chinese New Year Celebrations.