Singaporean Medical Startup Featuring Wearable Dialysis Device For End-Stage Kidney Disease Patients Raises US$40 Million
AWAK Technologies, a Singapore-based
medical startup
focused on
dialysis
using regeneration technology for end-stage
kidney diseases
, has raised US$40 million in an oversubscribed financing round. The company's products are expected to disrupt the global
dialysis
industry that is worth more than US$ 80 billion a year.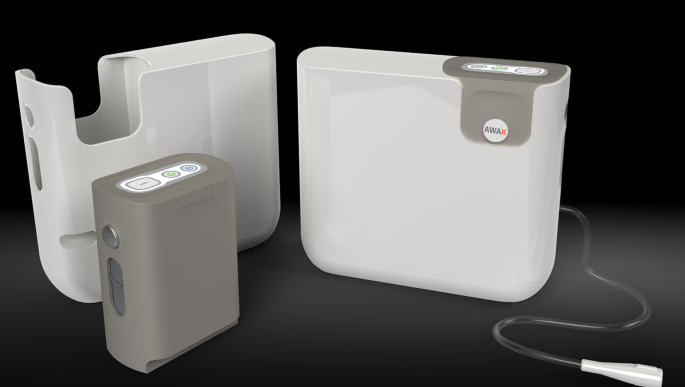 AWAK's PD (Peritoneal Dialysis) wearable device eliminates the current dependence on large volumes of dialysate, continuous water supply and costly water treatment in dialysis treatments.
The funding round was led by Vickers Venture Partners, a life sciences- and deep-tech-focused VC firm, and a leading global medical products company. Advanced MedTech and Enterprise Singapore's investment arm SEEDS Capital also participated.
This funding brings AWAK's total funds raised to date to over US$60 million. The
medtech
startup will use the proceeds from this round to complete the pivotal clinical trial of its AWAK PD wearable
dialysis
device. A portion of the funds will also go into strengthening R&D and preparing for manufacturing and commercialisation of the device.

AWAK's main mission is to enhance the lives of
dialysis
patients and their caregivers using tech. Its wearable device incorporates a sorbent technology, which removes the uremic toxins from spent dialysate and reconstitutes used
dialysis
fluid into the fresh fluid in real-time.
Sorbent is a material that binds another substance or compound to it by a physical and/or chemical reaction. It allows the binding of an extremely thin layer of molecules to its surface by chemical bonds, ionic bonds and complexion. This feature eliminates the current dependence on large volumes of dialysate, continuous water supply and costly water treatment in
dialysis
treatments.
AWAK PD is designed to provide six to eight hours' tidal PD (TPD) therapy. A single therapy in a day along with a long dwell (if prescribed by the clinician) will provide the necessary clearance of uremic toxins, claims the company. The device is portable so it can be used not only at night-time but also during the day.
AWAK CEO Suresha Venkataraya told
Thailand Medical
News,"Currently, millions people are undergoing dialysis treatment and forced to adapt their lifestyle to the therapy. AWAK PD aims to provide
dialysis
on-the-go with maximum convenience and comfort, reducing the time and cost burdens of dialysis for patients and healthcare systems alike.".
"AWAK's technology is a breakthrough in the kidney
dialysis
space. While we expect this investment to perform well financially, we are also pleased that its technology will benefit millions of patients and alleviate the huge burden of end-stage
iabetics-on-high-protein-diets-are-at-high-risk-of-chronic-kidney-disease">kidney disease
on global healthcare systems." commented Jeffrey Chi, Vice Chairman, Vickers Venture Partners.
"The global market for
dialysis
is US$80 billion. AWAK's PD device holds the potential to categorically disrupt the
dialysis
industry by reducing the complexity of care for people with end-stage
kidney disease
, and give them their life back." Said Abel Ang, Chairman, AWAK, and Group Chief Executive, Advanced MedTech.