Drugs And COVID-19: NSAIDs Such As Ibuprofen And Diclofenac Does Not Worsen COVID-19 Disease Or Cause Severity According to Latest Danish Study
Drugs And COVID-19
: Danish researchers led by Dr Anton Pottegård of the University of Southern Denmark along with other scientists from Aarhus University Hospital and the Danish Medicines Agency have in a new study found that the use of non-steroidal anti-inflammatory drugs (NSAIDs), such as ibuprofen and diclofenac, is not associated with any adverse effects in people who have tested positive for COVID-19.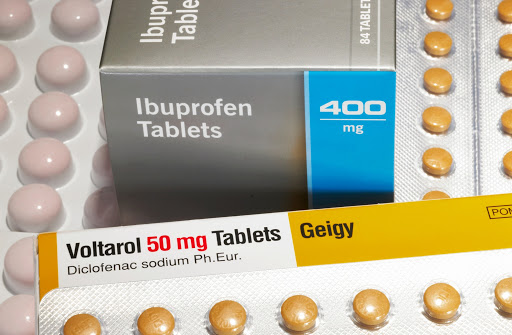 The research findings are published in the journal: PLOS Medicine
https://journals.plos.org/plosmedicine/article?id=10.1371/journal.pmed.1003308
Non-steroidal anti-inflammatory drugs or NSAIDs, are medicines that are widely used to relieve pain, reduce inflammation, and bring down a high temperature. They're often used to relieve symptoms of headaches, painful periods, sprains and strains, colds and flu, arthritis, and other causes of long-term pain.
In the early days of the COVID-19 pandemic, as a result of fake news and misinformation being disseminated in Europe by the French Health Minister Olivier Verán, concerns were raised that the use of the painkiller ibuprofen may lead to a more severe course of coronavirus disease.
As there was no data or studies done yet to debunk this fallacy, many people still to this very day still assume that the use of such NSAIDs is unsafe.
It should be noted that as the use of ibuprofen and other NSAIDs is widespread, hence data on their safety is urgently needed to guide clinicians and patients.
This Danish nationwide cohort study obtained data on all 9,326 Danish residents who tested positive for the SARS-CoV-2 virus between February 27, 2020 and April 29, 2020. Data were available on NSAID use, 30-day mortality, hospitalization, ICU admission, mechanical ventilation, and acute renal replacement therapy.
It was found that 248 individuals (2.7%) had filled a prescription for NSAIDs within 30 days of their positive SARS-CoV-2 coronavirus test.
The study team found no association between any of the outcomes and NSAID use. Among NSAID users in a matched cohort who tested positive for the coronavirus, 6.3% (95% Confidence Interval [CI] 3.1-9.4) died, 24.5% (95% CI 18.6-30.4) were hospitalized and 4.9% (95% CI 2.1-7.8) were admitted to ICU.
It was observed that in those who tested positive for the coronavirus but were not treated with NSAIDs, 6.1% (95% CI 4.4-7.8) died, 21.2% (95% CI 18.1-24.3) were hospitalized, and 4.7% (95% CI 3.2-6.2) were admitted to ICU.
Importantly, none of these differences between groups were statistically significant (mortality Risk Ratio [RR] 1.02, 95%CI 0.57-1.82, p=0.95; hospitalization RR 1.16, 95%CI 0.87-1.53, p=0.31; ICU admission RR 1.04, 95%CI 0.54-2.02, p = 0.90).
Dr Pottegård told Thailand Medical News, "Considering the available evidence, there is no reason to withdraw well-indicated use of NSAIDs during the SARS-CoV-2 pandemic. However, the well-established adverse effects of NSAIDs, particularly their renal, gastrointestinal, and cardiovascular effects, should always be considered, and NSAIDs should be used in the lowest possible dose for the shortest possible duration for all patients."
NSAIDs are still usually prescribed especially for COVID-19 patients experiencing mild symptoms such as a slight fever or aches.
For more on
Drugs And COVID-19
, keep on logging to Thailand Medical News.