Coronavirus Death Toll In America Rises To Nine
The death toll in US from the coronavirus rose to nine on Tuesday, all in the state of Washington and many of them residents of the same nursing home. All of the deaths have been in the western state, eight in King County, which encompasses Seattle, and one in neighboring Snohomish County. Nationwide, there are more than 118 confirmed cases, on both coasts and in the Midwest.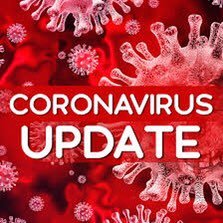 Chile And Argentina Confirms First Coronavirus Cases.
Argentina and Chile have confirmed their first cases of new coronavirus in patients who recently returned from travels. A 43-year-old infected Argentine man had returned from Italy while a 33-year-old Chilean man had spent a month in Southeast Asia.
Italy Coronavirus Deaths Rises To 79
Italy reported a jump in the number of deaths from the novel coronavirus to 79, with more than 2,500 people infected, the most of any country in Europe.
Air New Zealand Confirms Case Of Infection On Singapore-Auckland Flight
Air New Zealand confirmed on Wednesday a case of the new coronavirus on a Feb 25 flight from Singapore to Auckland. "The customer travelled from Singapore to Auckland on flight NZ283 on 25 February, then flew from Auckland to Palmerston North on flight NZ5103 on 2 March, returning to Auckland on NZ8114 the same day," the airline said
Algeria Confirms Three New Coronavirus Cases
Algeria has confirmed three new cases of coronavirus, bringing to eight the total number of people who have tested positive for the virus, the health ministry said. The eight cases include seven Algerians from the same family and an Italian man.
Spain Confirms Country's First Death From Coronavirus
A man in the Spanish region of Valencia died from coronavirus, marking the country's first death from the outbreak, a local health official said. Tests showed the man, who died on February 13, was killed by the coronavirus, regional health chief Ana Barcelo said at a press conference.
UAE To Close All Schools For 4 Weeks
United Arab Emirates announced that schools and higher educational institutions will be closed for four weeks starting on Sunday to avoid the spreading of coronavirus. The statement from the education ministry added the spring holidays, which were due to start March 29 to April 12, will now start on Sunday.
Six More Test Positive In NSW After Travelling From Asia And Iran
New South Wales Health is alerting passengers who were on five separate flights from Asia in the past week after a number of people tested positive for coronavirus.Six more people have tested positive to the coronavirus in NSW, bringing the total number of those infected in the state to 15 since the outbreak began. NSW Health is alerting passengers who were on five separate flights from Asia in the past week after two men in their 30s, a man in his 50s and two women in their 60s tested positive following their arrival in NSW.
3 New Cases Of Novel Coronavirus Reported In Canada
Three new cases of novel coronavirus have been confirmed in Canada today. Dr. David Williams, Ontario's Chief Medical Officer of Health, confirmed two new positive cases of novel coronavirus in Ontario and the British Columbia Ministry of Health announced one new case. The two cases in Ontario are a woman in her 70s with travel history to Egypt and a man in his 50s who returned from Iran on Feb. 25. The case in British Columbia is a man in his 50s who also recently returned to Canada from Iran.These new cases bring Canada's total number of coronavirus cases to 30, including 20 in Ontario, nine in British Columbia and one in Quebec.