World COVID-19 News: Globally 284,898 New COVID-19 Infections And 5711 Deaths In The Last 24 Hours, Saturday Figures Seeing New Record Surges
World COVID-19 News
: Despite comments from certain authorities and agencies around the world that the COVID-19 pandemic is slowing down, there is no statistical proof of that except in countries that are concealing figures or countries that are in the midst of doing so such as the United States with its new regulations and guidelines on COVID-19 testing and also reporting methods. In fact, if we consider the fact that on a daily basis there are more people who are getting infected but are asymptomatic and are not getting detected but can still spread the SARS-CoV- 2 coronavirus…we are actually entering a new phase that is going to be catastrophic considering te millions that are now infected globally.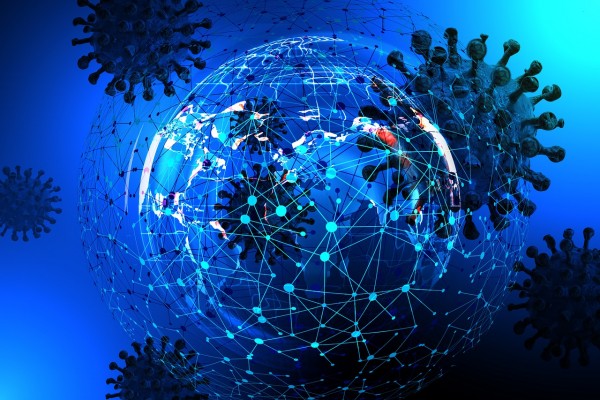 In the last 24 hours a total of 284,898 New COVID-19 cases were reported globally and another 5711 people died bringing the total global deaths to about 838,035.(these are merely estimates as have different criteria for classifying deaths and in most cases people who died from any of the various aspects of the COVID-19 disease (such as strokes, heart failures, kidney failures, sepsis etc) but were never tested are not deemed as having died from COVID-19. It is believed that the real deaths could be about much higher.
Canada Extends Ban On Most Foreign Travelers
Canada is extending a ban on most travellers entering the country until the end of September in order to limit the spread of COVID-19, the government announced Friday. As of Friday, Canada had recorded more than 127,000 cases of the new coronavirus and nearly 9,140 deaths.
Peru Extends Coronavirus State Of Emergency
Peru on Friday extended its national emergency until September 30th and prolonged a lockdown in some of the areas worst affected by the coronavirus, the government said. The South American country has one of the worst death rates in the world from COVID-19 with 86 fatalities per 100,000 people. Peru has recorded more than 620,000 cases and 28,000 deaths among its 33 million population.
France Witnesses 'Exponential' Rise In Coronavirus Cases
France on Friday said there had been an "exponential" rise in coronavirus cases with more than 7,000 new infections in 24 hours. "The dynamic of the progression of the epidemic is exponential," France's directorate general of health said, adding that there were 7,379 new infections in mainland France against 6,111 on Thursday and 5,429 on Wednesday. This was the highest figure recorded since testing was expanded in France. The 4,000-mark was breached a few days ago and the number of infections has been rising steadily. The directorate said there were 4,535 people hospitalized on Friday ie the same number as the previous day of whom 387 were in serious condition. The new coronavirus has claimed 30,596 lives in France so far. Masks were made mandatory outdoors in Paris to fight the rising infections.
US Campuses Seeing Rise In COVID-19 Cases.
America is witnessing a rise in COVID-19 cases on University campuses. One such campus is the University of Alabama that reported on Friday an additional 481 students have tested positive for COVID-19, bringing the total to more than 1,000 infections since students returned to campus for the fall.
Malaysia Extends Coronavirus Restrictions Until December 31
Malaysian authorities have announced that restrictions in place to limit the spread of the coronavirus disease (COVID-19) are to remain in place until December 31. A recovery movement control order (MCO) has been extended, permitting the government to quickly handle localized outbreaks of the disease. A ban on foreign tourists entering the country has also been extended until the end of the year.International borders remain closed and entry into Malaysia is prohibited, except for Malaysian nationals and non-citizens holding certain categories of resident and employment passes or granted special entry. All arrivals must undergo a mandatory 14-day quarantine at a government facility. Individuals may be required to take a COVID-19 test on arrival and on completion of quarantine.
Indonesia Reports Record New Coronavirus Cases For Third Day
Indonesia reported its biggest rise in new coronavirus infections for a third successive day, health ministry said. Saturday's 3,308 cases take Indonesia's tally of infections to 169,195, while 92 new deaths carried its toll to 7,261.
Ukraine Reports Record Daily Rise In Coronavirus Cases
Ukraine registered a record 2,481 cases of the new coronavirus in the past 24 hours, officials said on Saturday, up from 2,438 in the previous day. The increase comes after Ukraine this week imposed a temporary ban on most foreigners from entering the country until September 28 and extended lockdown measures until the end of October to contain a recent spike in cases. The country has so far reported a total of 116,987 infections and 2,492 deaths from the virus.
India Records Another Surge In Daily Coronavirus Cases
India reported 76,472 new coronavirus cases, slightly lower than the record breaking numbers of the past couple of days, but extending a run that has made the country's outbreak currently the world's worst. India has reported a total of 3.46 million cases during the pandemic, a tally that places them behind the United States and Brazil in terms of total caseload. The South Asian country however has reported higher single-day case rises than both those countries for almost two weeks. India's death toll rose by 1,021 to 62,550, data from the federal health ministry showed, even as local media reported that some nationwide restrictions on travel could be eased from next week. The western Indian state of Maharashtra, home to India's financial capital Mumbai, recorded 331 fatalities, the steepest single-day increase among all states over the past two days.
Argentina Reports Record Cases But Relaxes Lockdown
Argentina logged 11,717 new coronavirus cases on Friday, its highest daily jump, but the government moved ahead with its plans to ease nationwide lockdown measures. "Today we can take a new step by authorizing meetings of up to ten people in the open air, maintaining the distance of two meters and the use of a mask. This will be in force throughout the country," President Alberto Fernandez said in a televised address. Restrictions related to the pandemic in the country started on March 20. The new, more relaxed rules are scheduled to last until at least September 20.
For more
World COVID-19 News
, keep on logging To Thailand Medical News.
(Thailand Medical News Has Started Resuming Daily World Covid-19 News updates and also geographical news updates as the pandemic is now gaining momentum again and also as the impending second wave is fast approaching)