US Medical News: Study Shows That A Distinctive Strain Of SARS-CoV-Coronavirus Is Circulating In Chicago
US Medical News
: A new study that is yet to have been peer-reviewed indicates that Chicagoans are being infected with a unique strain of the SARS-CoV-2 coronavirus unlike the rest of the United States.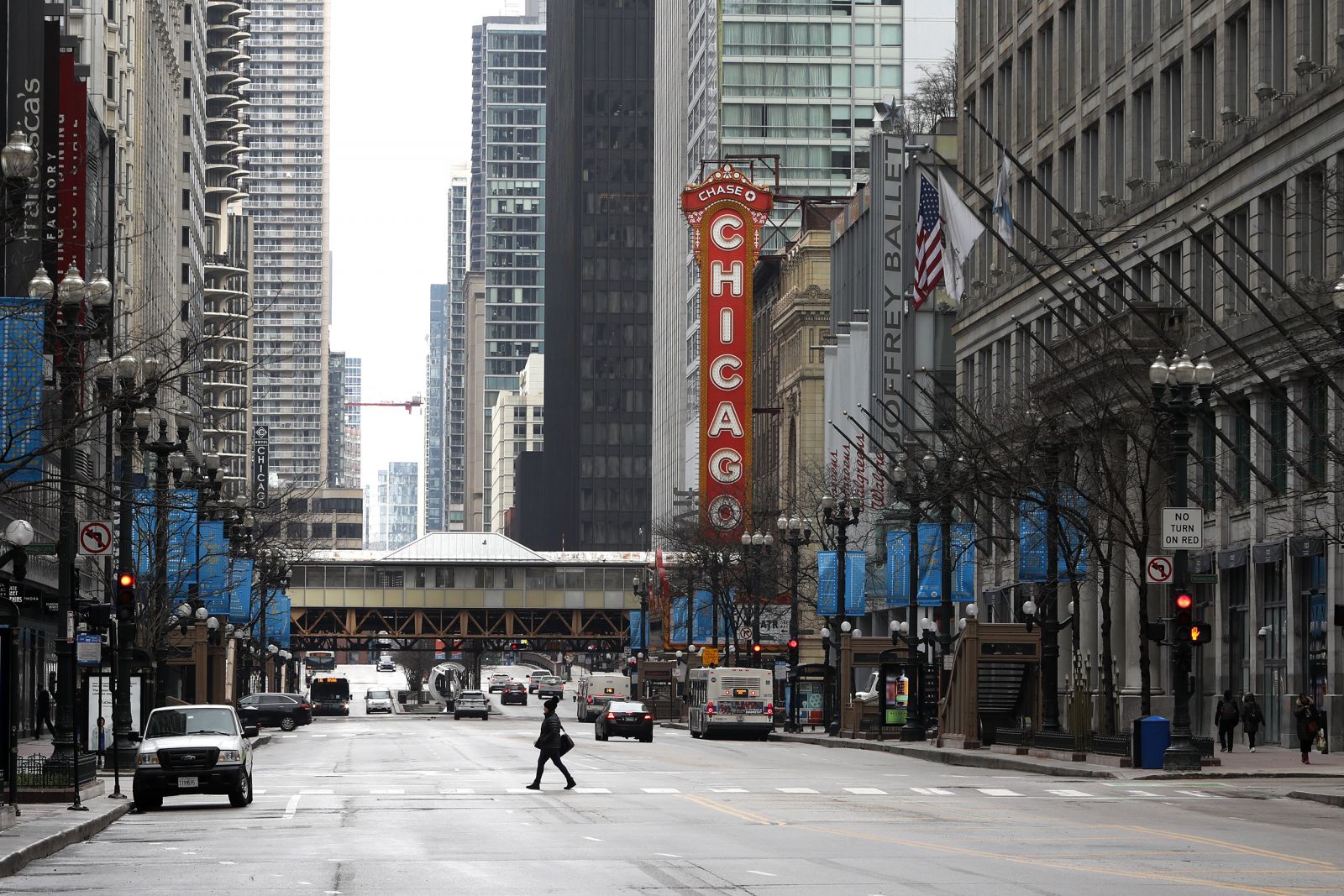 The study findings published in a preprint server indicates that the strain is linked to the early coronavirus outbreak in China and correlates with a lower viral load in the upper airways.
https://www.medrxiv.org/content/10.1101/2020.05.19.20107144v1
Research scientists from Northwestern Medicine have determined that the Chicago area "is a melting pot for different versions of the virus because it is such a transportation hub.
The research was lead by Dr Egon Ozer, an assistant professor at Northwestern University's Feinberg School of Medicine and a Northwestern Medicine physician.
Dr Ozer's team is learning how variations of the severe acute respiratory syndrome that causes COVID-19 infects people differently. It's a finding they say could help shape a potential vaccine.
In order to conduct the preliminary study, which has not been peer reviewed, the researchers compared specimens from COVID-19 tests performed on 88 Northwestern patients in early March with data collected in other states, as well as outside the U.S.
Further to the strain from China, the study team also found what appears to be the most the predominant version of the virus in the New York area and globally. That version is more potent and generates more of the virus in the upper airways than the one that's unique to Chicago.
Interestingly, the Chicago area's first COVID-19 patient was a woman in her 60s who traveled to Wuhan in late December and returned Jan. 13.
Dr Ozer told media, "This is the first clear evidence that genetic differences in the viruses are associated with differences in the characteristics of the infections that they cause."
He said that the differences could help scientists better understand "where a vaccine might be most effective, because they show where these proteins are under selective pressure."
The researchers are continuing to study Northwestern patients, observing how the different variations change over time.
For the latest
US Medical News
, keep on logging to Thailand Medical News.