Thailand Retains Position As Second Country Out Of China With The Highest Coronavirus Infections, Now At 19 With First Case Of Domestic Transmission.
On Friday evening,
Thailand
public health officials announced 5 more new cases of individuals affected with the
coronavirus
, bringing total number infected to 19 and effectively retaining
Thailand
status as the second country out of China with the most number infected cases.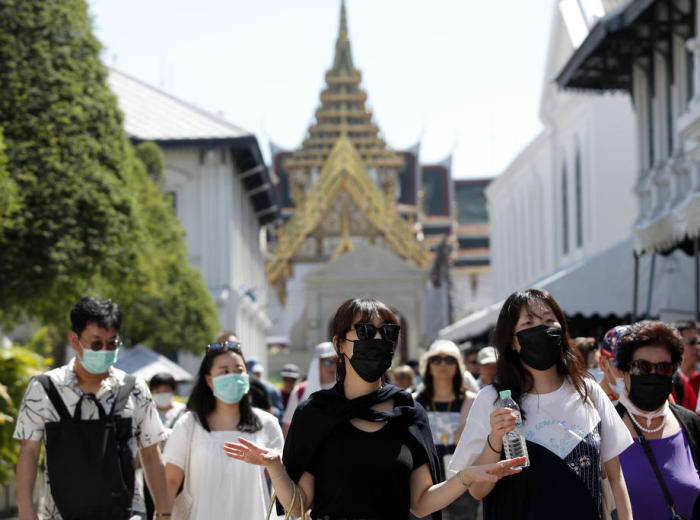 Significantly,
Thailand
health officials said that one case was the first human-to-human transmission in the country and involved a male Thai taxi-driver who has never been to China but had transported Chinese passengers in his taxi.
Previous cases in
Thailand
have all been either Chinese tourists or Thais who had visited China, where the
coronavirus
originated according to Tanarak Pipat, deputy director-general of the Department of Disease Control.
Meanwhile in China as of Friday evening, 6pm Beijing time, the death toll is still increasing in China with 224 now dead, with the number confirmed as being infected with the new coronavirus after having diagnostic test at 10,082, another 1872 patients are in severe critical conditions and are manifesting end symptoms of the disease such as ARDS (acute respiratory diseases syndrome), sepsis and organ failure. Almost a quarter million patients all over China ie 248,960 are showing symptoms but have yet to get diagnostic test done while a few are awaiting test results.
(test kits are in short supply all over the country)
The Global tally has now increased with
US also reporting its first domestic human to human transmission
bring the number infected in
US to 6.
Britain has also reported its first 2 cases as of Friday along with Italy.

Singapore reported 3 more cases on Friday evenning including the first Singaporean national, a 47 year old female flight attendant. The total in Singapore is now 16.
The number of global
coronavirus
infected cases stands as :
Thailand
(19 cases), Singapore (16 cases), Hong Kong (11 cases), Japan (11 cases), Taiwan (9 cases), Malaysia (8 cases), Australia (7 cases), Macau (7 cases), South Korea (7 cases), United States (6 cases), France (5 cases), UAE (4 cases), Germany (4 cases), Canada (3 cases), Italy (2 cases), Vietnam (2 cases), Britain (2 cases), Nepal (1 case), Mexico (1 case) Africa-Cote d'Ivoire (1case), Africa –Zambia (1 case) Sri Lanka (1 case), Ukraine (1 case), Finland (1 case), Philippines (1 case), India-Kerala (I case)
35 airlines have suspended all flights to and from China as of Friday.
For more updates about the
China

coronavirus

epidemic
or the
&l t;span style="background-color:#FFFF00">
Thailand Coronavirus
scenario, keep on checking at :