Stem cells from umbilical cords may improve heart function and symptoms.
Stem cells from umbilical cords show promise as a treatment for
heart failure
, based on a recent study published in the American Heart Association journal
Circulation Research
.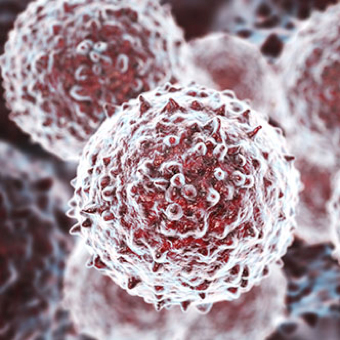 Known as the RIMECARD trial, this study tested stem cell therapy in 30 patients living with chronic heart failure. The goal was the see whether stem cells, which have been shown to regenerate damaged heart tissue, might improve heart function and quality of life in heart failure patients.
Previous studies have shown that stem cells derived from bone marrow can help patients with chronic heart failure, but this was the first trial to test the effects of stem cells taken from umbilical cords. Experts are encouraged by recent findings, as stem cells from umbilical cords have numerous advantages over those extracted from bone marrow, such as being less invasive and easier to obtain.
Conducted at two Chilean
health centers
between 2012 and 2014, this study randomly assigned 30 patients with heart failure to stem cell therapy or a placebo therapy with no active ingredients. Half of participants received the active stem cell therapy, and all treatments were delivered through IV infusion.
Researchers explain that stem cells used in the study were obtained with full consent from women with healthy, full-term placentas via C-section.
After tracking participants' health for one year following treatment, researchers found that participants receiving stem cell therapy had significantly improved heart function than those who did not. Stem cell therapy was also associated with significant improvement in symptoms, such as fatigue and shortness of breath.
Perhaps most importantly, there were no adverse events associated with stem cell therapy, suggesting that therapy is safe and well-tolerated by patients.
Findings are promising, as the group of patients included in the study face grim odds, according to study authors. To qualify for the study, participants needed to have symptoms of heart failure and reduced left ventricular ejection fraction—a measure of the amount of blood pumped out of the heart. Patients with reduced ejection fraction have poorer heart function and greater risk of complications, such as irregular heartbeats and sudden cardiac death. Stem cell therapy shows promise in improving both symptoms and quality of life for this group of patients.
There's still a long way to go before stem cell therapy becomes approved for heart failure treatment. This study was very small with only 30 patients. Additional research is required to assess treatment in larger populations. However, experts are encouraged by findings and believe stem cell therapy may be an important treatment option for symptomatic patients with chronic heart failure.
Reference: American Heart Association