IRAN CORONAVIRUS OUTBREAK One More Dead,13 New Cases, Hundreds Of Suspected cases All Over Iran. Total Infected Now: 31, Dead: 5
Iran Coronavirus
Outbreak now reached the city of Tehran, where new five confirmed cases has reported along with eight in the city of Qom, bringing the total cases nationwide to 31.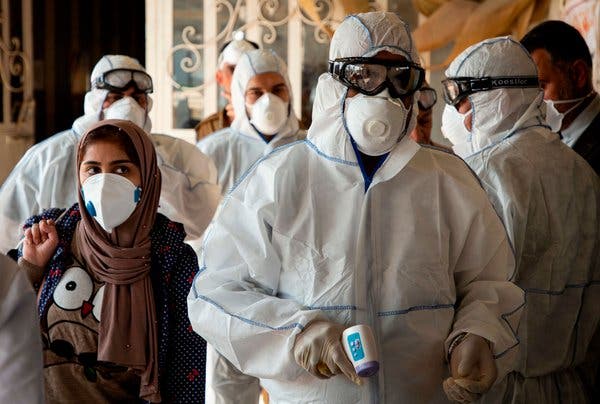 Also another death from the
coronavirus
was reported in Qom, bring the death toll to 5 for
Iran
.
Iranian Health Ministry spokesman Kianoush Jahanpour told state television that out of thousands of people, who had come to medical institutions until Saturday noon, 785 had been referred to treatment centers for more investigations.
He added, "Since yesterday till now, 10 new cases have been confirmed, including eight people in the city of Qom and two in Tehran. In total, over the past days, we had 28 people definitively diagnosed with the coronavirus. Most of them are living in Qom or have travelled to the city."
He further added, "One of the 10 new cases has lost his life. Overall, 5 people have died of
coronavirus
infection so far."
Health Minister Saeed Namaki said that the
coronavirus
would definitely be contained in
Iran
through people's vigilance and cooperation between different bodies.
"The influenza virus was contained with God's grace in the autumn, the influenza fatality rate was far higher than the
coronavirus
," he said.
Speaking on Saturday, Namaki advised people not to pay attention to rumors, stressing that they would be informed of the statistics.
"We have enough kits and leading experts to diagnose the coronavirus at various medical sciences universities," he assured the public.
Javad Javidnia, the deputy head for
Iran
cyberspace affairs at the public prosecutor's office, said that the body is monitoring all news regarding the coronavirus and that those spreading rumors will be dealt with.
However many are concerned as Iran does not have enough hospitals and also medical equipment and medical staff and already as of noon today, all the hospitals were overflowing with people with many being turned away, reminiscent of the early days at Wuhan.
For more on
Iran Coronavirus

,
keep checking at
https://www.thailandmedical.news/articles/coronavirus