FAKE NEWS WARNING! Public Warned Of Fake News Circulating Around That A Herb Called Andrographis Paniculate Can Cure Covid-19 Coronavirus Disease
The public is warned that there are certain media and individuals making claims that a particular herb called
Andrographis paniculate
, commonly referred to as Green Chireta, Creat or Nilavembu in India is capable of curing the
Covid-19
disease that is caused by the
SARS-CoV-2
coronavirus
.This is
fake news
and is not clinically proven.nor are there any past studies to prove its efficacy against the new
coronavirus
or evn other past
coronaviruses
.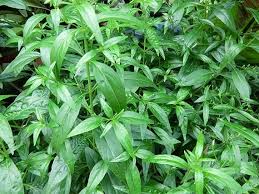 The herb is found in countries like India, Laos, Thailand and Indonesia and has been used in indian ayurvedic medicine for a variety of ailments but without any detailed clinical studies.
Though the plant contains are variety a bioactive phytochemical such as Terpenoids, Flavonoids, Xanthones and Arabinogalactan proteins,(
https://www.ncbi.nlm.nih.gov/pmc/articles/PMC4032030/
) and (
https://cmjournal.biomedcentral.com/articles/10.1186/1749-8546-5-17
), there has been no previous studies that show it has efficacy against any types of
coronaviruses
.
The media and individuals had claimed that there was past studies involving the herb and the SAR
coronavirus
of the 2003, however checking the various research repository centers have not yielded even a single such known study.
Though the various phytochemicals known as terpenoids present in the plant is known to have certain anti-inflammatory and imuno-stimulating properties thus exhibiting certain ability to alleviate certain respiratory and pneumonia symptoms, it does not cure any of these diseases and more so it has no known curative effects for the
Covid-19
disease or even its symptoms.
Further none of the different types of terpenoid phytochemicals present in the plant has demonstrated any anti-viral activity against any known viruses before (there was past one study that did claim some effects on the HSV1 virus or herpes virus but later studies disputed this.)
Though there has been some plant-based
antivirals
that were effective against the SARS
coronavirus
of 2003, there were no further studies after the initial few and the andorgraphis paniculate plant was not one of them.
The public is warned not to attempt to self treat any conditions or symptoms using the herb. All individuals are advised to immediately consult a doctor if you are experiencing any symptoms of a possible infection by the
coronavirus
such as fever, coughs, breathing problems etc.
It is extremely irresponsible for individuals and media to make any claims of products or herbs being able to cure or treat any diseases if there has been no past studies and also clinical trials to verify the claims.
The public is advised to report such claims to the local health authorities in your home countries of such sites and individuals.
Reference:
ctcheck.afp.com/thai-health-experts-say-there-no-evidence-green-chiretta-herb-can-prevent-novel-coronavirus">https://factcheck.afp.com/thai-health-experts-say-there-no-evidence-green-chiretta-herb-can-prevent-novel-coronavirus