COVID-19 Vaccine Updates: Novavax Secures US$1.6 Billion in "Warp Speed" Funding, To Start Production Of 100 Million Doses of NVX-CoV2373 Vaccine
COVID-19 Vaccine Updates
: Maryland based Biotech company Novavax announced that it has been awarded US$1.6 billion toward late-stage clinical trials and large-scale manufacturing to produce 100 million doses of its COVID-19 vaccine starting this year through the Trump's administration "Operation Warp Speed" program.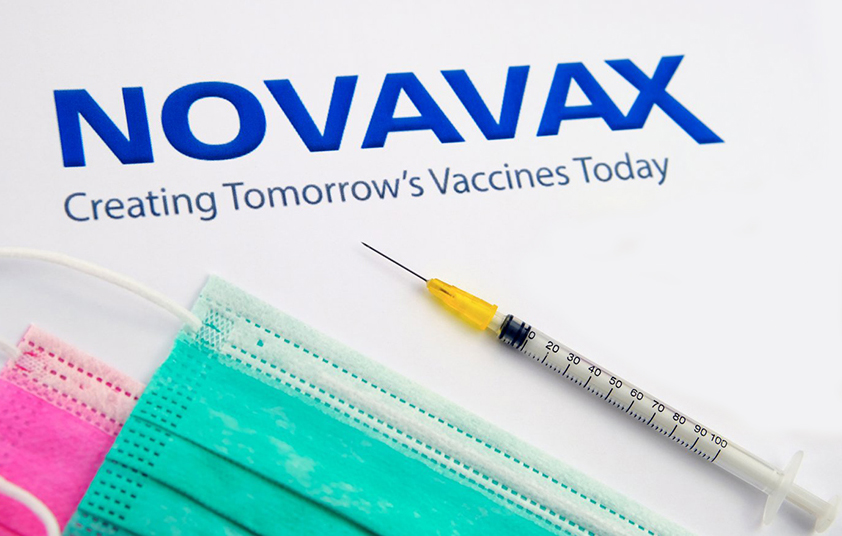 The new funding will enable Novavax to complete late-stage clinical studies aimed at evaluating the safety and efficacy of its COVID-19 vaccine candidate NVX-CoV2373.
The late-stage studies include a pivotal Phase III clinical trial designed to assess NVX-CoV2373 in up to 30,000 participants, and set to start this fall.
Novavax President and CEO Stanley C. Erck told Thailand Medical News via a phone interview, "We are honored to partner with Operation Warp Speed to move our vaccine candidate forward with extraordinary urgency in the quest to provide vital protection to our nation's population. We are grateful to the U.S. government for its confidence in our technology platform, and are working tirelessly to develop and produce a vaccine for this global health crisis."
The NVX-CoV2373 vaccine consists of a stable, prefusion protein made using Novavax' proprietary nanoparticle technology, and incorporating its proprietary saponin-based Matrix-M™ adjuvant. NVX-CoV2373 is among some of the top "front runner" candidates.
The NVX-CoV2373 vaccine is now under study in a Phase I/II clinical trial (NCT04368988), a two-part randomized, observer-blinded, placebo-controlled study designed to evaluate the immunogenicity and safety of the vaccine with or without Matrix-M adjuvant in 130 healthy participants ≥ 18 to 59 years of age.
The clinical trial which began in Australia in May, is being funded by up-to US$388 million in funding from the Coalition for Epidemic Preparedness Innovations (CEPI), which multiplied its initial US$4 million investment in the vaccine candidate, made two months earlier.
Initial preliminary immunogenicity and safety results are expected by the end of this month. Soon after, Novavax plans to start the trial's Phase II portion, designed to assess immunity, safety, and COVID-19 disease reduction.
The Novavax's award from Operation Warp Speed also allows for a follow-on agreement with the U.S. government for additional production and procurement to support the program's vaccine production goal.
Alex Azar II, U.S. Secretary of Health and Human Services commented to media. "Adding Novavax' candidate to Operation Warp Speed's diverse portfolio of vaccines increases the odds that we will have a safe, effective vaccine as soon as the end of this year. The US$1.6 billion investment supports the Novavax candidate, depending on success in clinical trials, all the way through to manufacturing 100 million doses for the American people."
The Maryland based biotech firm joins a cluster of companies whose vaccines, drugs, and/or diagnostics Washington has deemed promising enough against COVID-19 to warrant funding their development and/or manufacture through Operation Warp Speed.
The Trump's administration has committed the nation to delivering 300 million vaccine doses protecting against SARS-CoV-2 by January 2021 through Operation Warp Speed. The program funds and coordinates development of vaccines, drugs, and diagnostics across agencies of the Departments of Defense (DoD) and Health and Human Services (HHS)—the latter agency including the FDA, the NIH, the Centers for Disease Control and Prevention (CDC), and the Biomedical Advanced Research and Development Authority (BARDA).
In early June, the DoD awarded Novavax a US$60 million contract for the manufacturing of NVX‑CoV2373. Through the Defense Health Program, the Joint Program Executive Office for Chemical, Biological, Radiological and Nuclear Defense Enabling Biotechnologies (JPEO-CBRND-EB) agreed to support production of several vaccine components to be manufactured in the U.S.
Novavax plans to deliver for DoD this year 10 million doses of NVX‑CoV2373 that could be used in Phase II/III trials, or under an Emergency Use Authorization (EUA) if approved by the FDA.
In the begging of July, Vaxart and INOVIO announced their vaccine candidates were selected for a non-human primate (NHP) challenge study organized and funded by Operation Warp Speed. The study will assess Vaxart's room temperature stable tablet vaccine, based on the company's Vector-Adjuvant-Antigen Standardized Technology (VAAST™) Platform, and will also evaluate INOVIO's DNA vaccine candidate INO-4800, which according to the company is on track for a Phase II/III trial this summer.
Almost fourteen of the 120+ vaccine candidates in development against COVID-19 were under study by Operation Warp Speed when it was announced in May, with former GlaxoSmithKline (GSK) vaccines chairman Moncef Slaoui, MD, as chief advisor and General Gustave F. Perna as chief operating officer.
It was
reported that Operation Warp Speed narrowed its focus to five vaccine candidates: Ad26.COV2-S by Johnson & Johnson (Janssen Pharmaceutical); AZD1222 by AstraZeneca, University of Oxford, and Vaccitech; BNT-162 by Pfizer and BioNTech; mRNA-1273 by Moderna; and an unnamed vaccine being developed by Merck & Co. and IAVI, a nonprofit scientific research organization dedicated to addressing urgent, unmet global health challenges.
For more
COVID-19 Vaccine Updates
, keep on logging to Thailand Medical News.