COVID-19 Research: Genetic Differences Among Individuals Pertaining to Their Immune Systems Determines COVID-19 Severity
COVID-19 Research
: Medical researchers from Oregon Health And Science University, Portland, and the Portland VA Research Foundation have discovered that genetic variability in the human immune system may affect susceptibility to, and severity of infection by severe acute respiratory syndrome coronavirus 2 (SARS-CoV-2), the virus responsible for the deadly Covid-19 disease.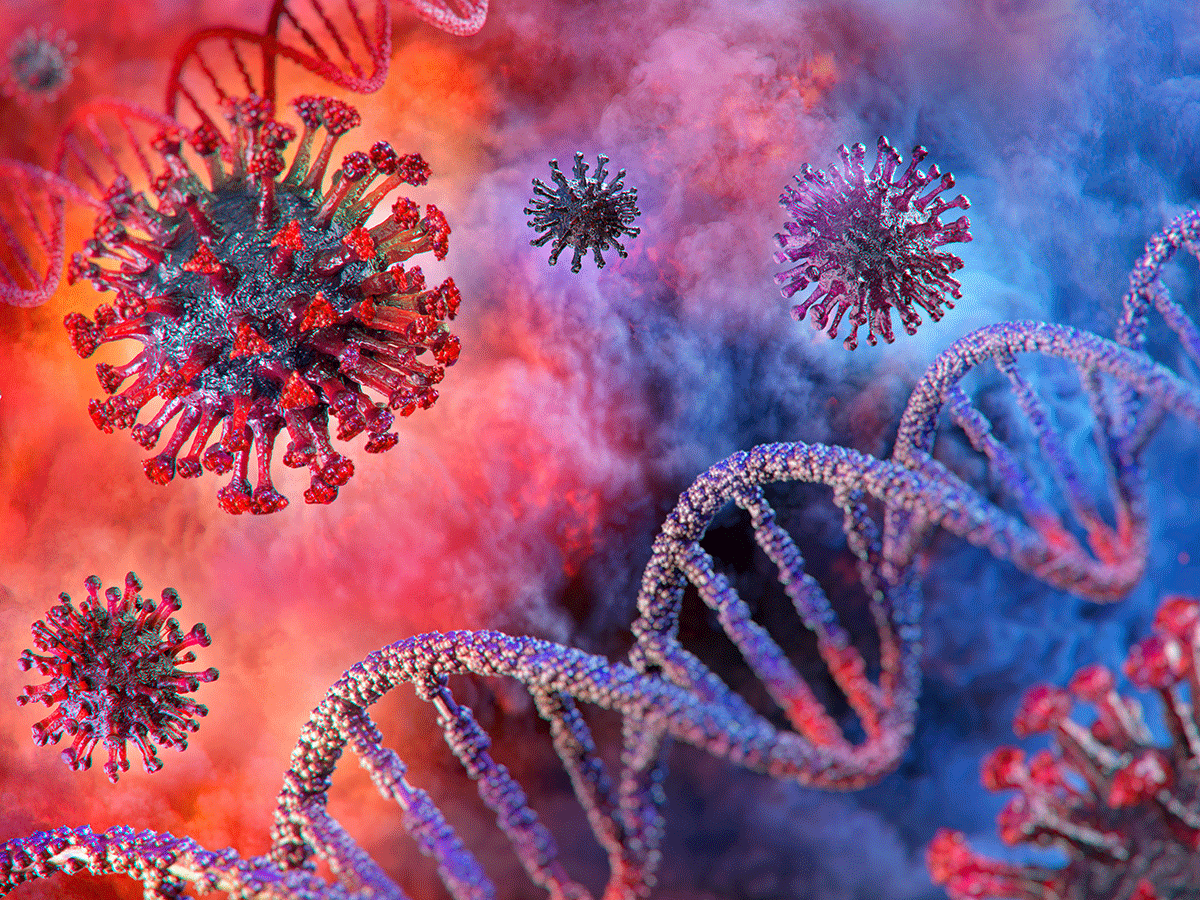 The research is published in the Journal of Virology, a publication of the American Society for Microbiology.
https://jvi.asm.org/content/early/2020/04/16/JVI.00510-20
The researchers lead by Dr Reid F. Thompson found that Individual genetic variation may explain differences in the strength of immune responses. Certain immune system genes, called human leukocyte antigen genes that are involved in recognizing pathogens, vary from person to person. Variations can influence how well the immune system recognizes a given pathogen. Poor recognition of SARS-CoV-2 could cause a person to be more vulnerable to the virus.
Dr Julianne K. David co-author of the study commented, "In particular, understanding how variation in HLA, a component of the immune system containing multiple genes may affect the course of COVID-19 could help identify individuals at higher risk from the disease."
The medical researchers showed that individual HLA, haplotype, and full genotype variability likely influence the capacity to respond to SARS-CoV-2 infection, and note that certain alleles in particular could be associated with more severe infection, as has previously been shown with SARS-CoV.
Sean K. Maden, another member of the research team commented, "This is the first study to report global distributions of HLA types and haplotypes with potential epidemiological ramifications in the setting of the current pandemic."
The researchers concluded, "HLA typing can be fast and inexpensive. Pairing HLA typing with COVID-19 testing where feasible could improve assessment of viral severity in the population. Following the development of a vaccine against SARS-CoV-2, the virus that causes COVID-19, individuals with high-risk HLA types could be prioritized for vaccination."
For the latest
COVID-19 research
developments, keep on logging to
Thailand Medical News
.
We desperately need your kind help! Please help support our site and our initiatives to propel and aid research by making a donation to help sustain the site. We are also trying to raise funds to help poor undocumented refugees who have no access to public healthcare during the COVID-19 crisis. Donations are accepted via paypal:
https://www.thailandmedical.news/p/sponsorship